4 Hearty Farewells To The Classical Music Season
This article is more than 9 years old.
It's not just the old classics. Boston's classical scene for the month of May presents a strong crop of 20th and 21st century music for classical ensembles. Here are a select few:
1. "Sumeida's song," Somerville Theatre, through May 6 at 8 p.m.

The Boston Opera Collaborative presents Mohammed Fairouz's first opera, "Sumeida's Song," based on a classic Egyptian play. The one-act opera tells the story of an Egyptian student who returns home from Cairo after a 17-year absence and finds his mother possessed with the desire to avenge his father's murder. It was first fully staged last year in New York.
Arab-American composer Mohammed Fairouz wrote the libretto based on the 1956 play, "Song of Death," by prominent Egyptian writer Tawfik al-Hakim. The powerful text explores themes of family conflict and struggle between progress and tradition. The music is infused with Middle Eastern idioms, creating a sound that was at times reminiscent of Egyptian orchestras.
The BOC's artistic director, Andrew Altenbach, conducts a small and nimble orchestra, and two separate casts of four singers, directed by Nathan Troup, at the eclectic Somerville Theatre in Davis Square.
New York-based Fairouz studied at New England Conservatory and the Curtis Institute. He is only 28, and yet he has written four symphonies, concertos, solo and chamber music. He is very much a literary composer who loves to set text to music. His work is often connected to current global political issues and philosophical ideas.
2. A Fine Centennial, Friday, May 16, 8 p.m., Jordan Hall.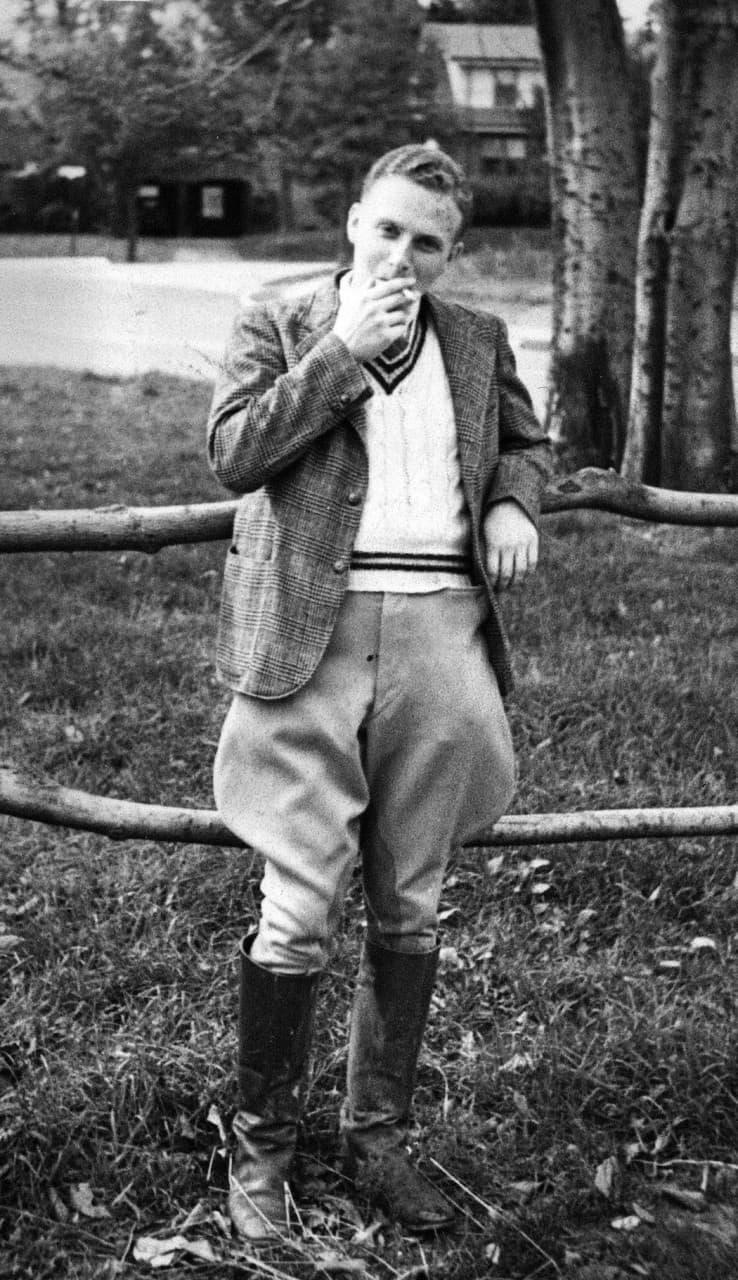 The Boston Modern Orchestra Project (BMOP) dedicates itself to the performance of new music. This month, it will present a concert of works celebrating the centennial of composer Irving Fine (1914-1962) and his fellow Boston School Composers, Harold Shapero and Arthur Berger.
Fine was born in Boston and studied composition at Harvard where he was closely associated with Aaron Copland, Igor Stravinsky, Serge Koussevitzky and Leonard Bernstein. He taught there and at Brandeis University from 1950 until his death in 1962. He was part of the Boston School, a group of composers whose music was influenced by Stravinsky's.
There will be a pre-concert talk by Nicholas Alexander Brown, Music Director and Founder of the Irving Fine Society at 7 p.m.
3. Mark Morris Dance Group's Acis and Galatea (Handel/Mozart) May 15-18, Citi Shubert Theatre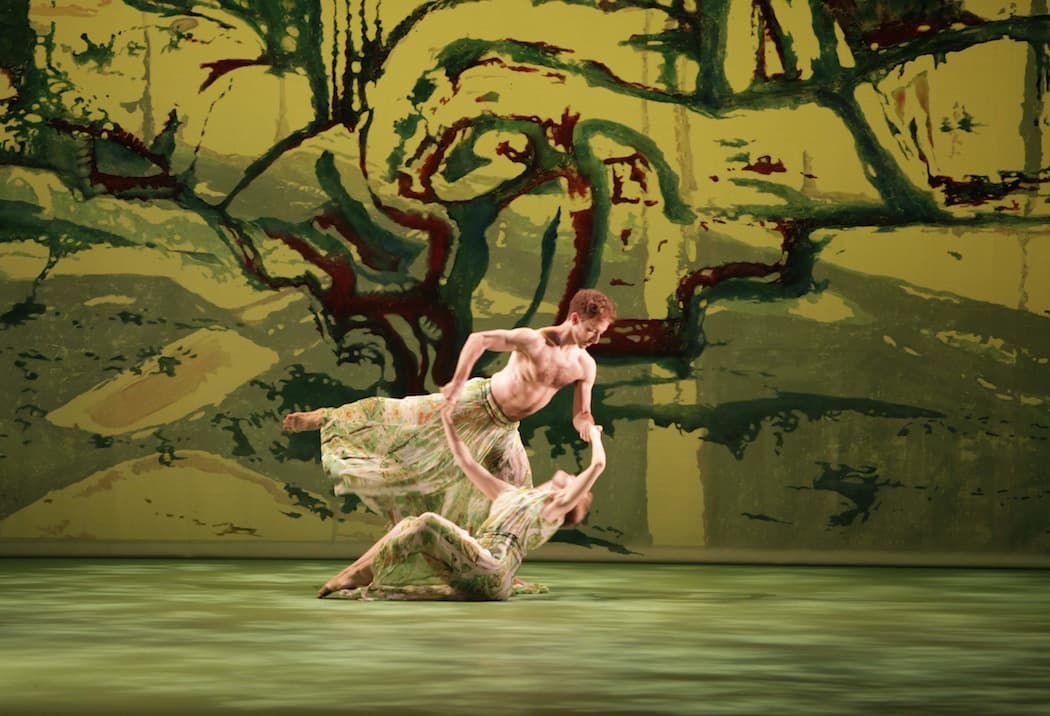 This Celebrity Series of Boston concert is one of the true oldies presented in this concert selection. "Acis and Galatea" is a pastoral opera (a shorter and lighter form of the opera genre with bucolic themes) based on Ovid's "Metamorphoses." It was written by George Frideric Handel in 1718 and this version was arranged in 1788 by Mozart. Mark Morris, whose Dance Group always performs with live music, has staged several productions based on baroque masterpieces such as Henry Purcell's chamber operas "Dido and Aeneas" and "King Arthur," and Jean-Philippe Rameau's "Platée." Morris promises this "Acis and Galatea" will "swing."
"Acis and Galatea" will be performed by the Handel and Haydn Society Period Orchestra and Chorus, conducted by Nicholas McGegan.
4. A Far Cry — May 23, 8 p.m., Jordan Hall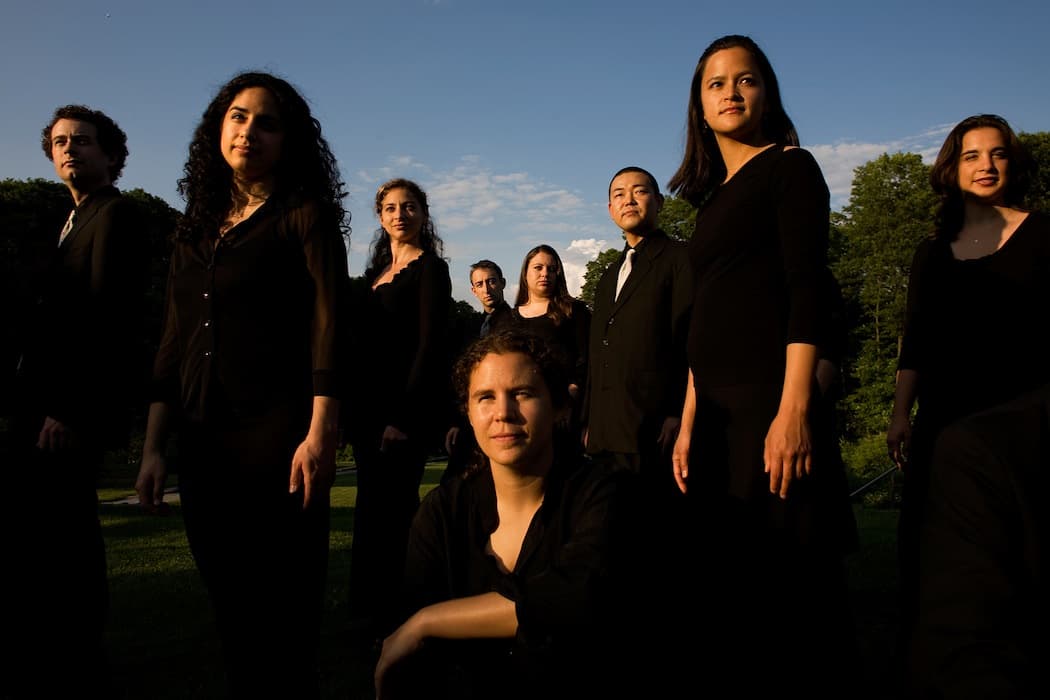 A Far Cry's seventh season finale presents the kind of eclectic mix that has become part of its mission. This self-conducted group of young musicians is versatile and nimble, and gladly explores all centuries found under the loose banner "classical music." They play anything from very early music to contemporary works. Their May 23d concert is no exception, spanning four centuries of music.
The program, entitled "Happily Ever After" is designed to express how "desolation and the danger of isolation give way to reconciliation and finally exuberance in community." An ambitious goal that includes an arrangement of madrigals by the masterful Italian Renaissance composer Carlo Gesualdo (1560 -1613), then will jump into 20th century works ... and how. Aaron Copland's classic "Suite from Appalachian Spring" will sound familiar to many audience members, as well as music by Bernard Herrmann for the film "Psycho." Yes, that 1960 Alfred Hitchcock horror masterpiece, with the brilliantly strident music in the shower scene. But fear not, after "Psycho" music, a Suite of Finnish dance music by the Finnish folk band JPP, promises some "spectacular fiddling."
All in all, the end of the 2013-1014 classical concert season offers a diverse selection of periods and styles of music.