Boston Reviewing Legal Options After Gaming Commission Vote
03:26
Play
This article is more than 7 years old.
Boston Mayor Marty Walsh will meet with his legal team Friday after a stinging rejection from the Massachusetts Gaming Commission.
In two unanimous votes, the commission ruled that Boston residents will not get to vote on two proposed casinos in neighboring Everett and Revere because Boston is not a host community for either project.
Mayor Walsh insists the fight is not over.
"Absolutely not," Walsh said. "I feel strongly that the people of East Boston, the people of Charlestown, deserve a vote."
Walsh implied that the city had not received a fair hearing — pointing to the quick decision by the commission after more than three hours of testimony.
During the hearing, city lawyer Thomas Frongillo tried to argue that Mohegan Sun's proposal is built around the Suffolk Downs racetrack.
"It's related to the gaming area, and most of the racetrack, about two thirds of it, the stables and the grandstands, are going to be in East Boston," Frongillo said.
Mohegan Sun officials were quick to point out that, under their proposal, horse racing and the casino would be completely separate.
"We are not planning to include the racetrack in our promotions, we are not planning to advertise the racetrack in our promotions," said Mohegan's attorney, Kevin Conroy. "The 17,000 pages that we've given you in [our application] make that clear."
In its case against Wynn Resorts' proposed casino in Everett, Boston took a different strategy.
Frongillo called the project illegal on the grounds that a convicted felon is suspected of holding a hidden stake in the land that Wynn wants to purchase to build on.
"I don't think you have a gaming establishment period. You don't have a valid agreement for one," he said, citing the commission's own refusal to grant a casino license if a criminal would profit on the deal.
Wynn representatives did not address those concerns during their 45-minute presentation, instead offering an exhaustive look at their proposed site, including maps showing that their entire casino complex would be outside of Boston city limits.
The gaming panel took less than 30 minutes to make their decision — deliberating openly with zero dissent.
Commissioner James McHugh, who chaired the meeting, called the decision a clear-cut one.
He said the argument that the casinos would tax Boston's infrastructure and emergency services is irrelevant.
"The Legislature defined the host community in geographical terms, not in impact terms," he said.
As a surrounding community rather than a host, Boston can still negotiate for compensation from developers to mitigate the impacts casinos might have on their communities.
McHugh found himself chairing Thursday's meeting after the head of the commission, Stephen Crosby, citing questions over his impartiality, announced that he would recuse himself from all matters related to the eastern Massachusetts casino license.
One of Crosby's former business partners is a co-owner of the land in Everett that Wynn Resorts wants to develop, and last weekend he attended a party celebrating the start of Suffolk Downs' racing season.
"People will draw whatever conclusions they draw," he said in his announcement before the meeting. "But the point is that the right thing for me to do is to step out of this decision so — substance or no substance — there's no doubt about the impartiality of this decision."
Crosby's departure leaves only four commissioners left to decide the competition between Wynn and Mohegan for the region's sole casino license. If there is a tie vote, the panel would continue deliberating until there's a majority.
Related Coverage:
This segment aired on May 9, 2014.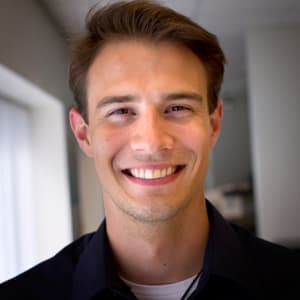 Jack Lepiarz Reporter and Anchor
Jack Lepiarz is a reporter and anchor at WBUR.