5 Greater Boston Communities Team Up To Boost Life Sciences Sector
This article is more than 7 years old.
Mayors from across Greater Boston are teaming up to boost the region's life sciences sector.
Boston Mayor Marty Walsh joined leaders from Cambridge, Quincy, Somerville and Braintree at the Museum of Science Tuesday to officially launch the Life Sciences Corridor.
The goal of the along-the-MBTA's-Red-Line initiative is to keep profitable companies in the region while also attracting new businesses and promoting collaboration.
The life sciences industry is the fastest job-producing sector in the state's economy. Cambridge alone is home to 327 life science companies.
"Under my administration Boston is embracing regionalism," Walsh said. "We understand that Greater Boston, we share one economy and one environment. We rise and fall together as one."
The new alliance is a change of tone from Boston's previous administration. Former Boston Mayor Thomas Menino was allegedly "infuriated" when Partners HealthCare decided to move some of its staff from Boston to Somerville.
John Barros, the city's chief of economic development, says that kind of thinking is "foolish."
"I mean, it would have been a big loss if Partners went to New York," he said. "That's the loss. There are some shifts and changes with moving to Somerville, but really we're still benefiting as a regional economy."
Barros has been a driving force behind creating this new partnership.
"We're a leading region for life sciences and life science companies, so saying that, going out there and not saying it separately, not Boston saying something, and Cambridge saying ... but saying together, 'Come to this region,' allows us to have a real strong message," Barros said.
Somerville Mayor Joseph Curtatone agreed.
"We have to break out of the provincial, parochial mode," he said. "When industries can locate within the region rather than leave the state ... that's very good. But when we're giving tax breaks to lure a company out of Kendall Square to one of our other cities, that's not promoting regionalism."
The next step for this new union will be a visit to the BIO International Convention this June in San Diego, where representatives will market all five cities together as the Life Sciences Corridor.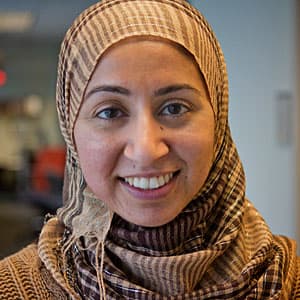 Asma Khalid Reporter
Asma Khalid formerly led WBUR's BostonomiX, a biz/tech team covering the innovation economy.