Lydia Davis' New Collection 'Can't And Won't' … Doesn't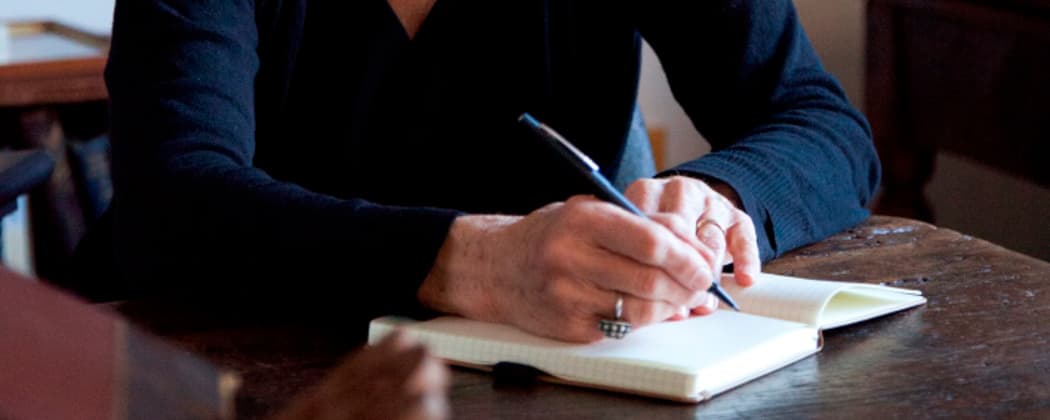 This article is more than 7 years old.
Some books you read. Some you savor. And some you throw across the room.
Lydia Davis' new story collection, "Can't and Won't," falls into the latter category. Yet you wouldn't think so based on the reviews the book has been garnering in all the marquee places. Beyond the raves are claims of it being transcendent and profound, and boasting originality seldom seen in the work of popular authors. (One critic praised her stories' "thrilling anti-drama.")
My advice is save your time and money, unless reading hundreds of pages of what feel like the equivalent of graduate writing exercises is your idea of fun. "Can't and Won't" reminds me of the kind of ephemera a publisher might release after a famous writer's death — sort of a compilation of literary doodlings and the like that only hardcore fans might enjoy.
We can't say we weren't warned. The book jacket offers plenty of hints about what's inside. Blurbs proclaim Davis' status as a "phrasemaker," exalt her "playfulness," and talk of her being "strenuously cerebral." Reader, these are bad signs. It's akin to a movie review that praises a film's cinematography and fine acting. When you see this you know the awaited experience is going to be a dud.
The collection isn't full of stories so much as random thoughts, snippets of life, dream descriptions, sections of Flaubert's letters (not particularly the interesting parts, either), poems, niggling letters to stores and manufacturers and some longer vignettes. There are hints of humor here and there, and a story about landing in a jet with malfunctioning brakes that made my pulse race a bit (perhaps due mostly to my own fear of flying). However, the overall feeling one comes away with from "Can't and Won't" is one of incompleteness. Sparks but no fire.
As for Davis' being experimental, this alone is not cause for hosannas. Being bold and original is fine; the problem is that when you subtract the basic elements of storytelling you need to replace them with something equally engaging. Quirk only goes so far. Ditto for insights and sharp observations. Untethered to some sort of relatable narrative, these things are mere curiosities, or, at best, smile-inducing exercises.
A few examples of what you get for your 26 bucks:
On Wednesday mornings early there is always a racket out there on the road. It wakes me up and I always wonder what it is. It is always the trash collection truck picking up the trash. The truck comes every Wednesday morning early. It always wakes me up. I always wonder what it is.
The redundancies aside, this item, titled "Circular Story," is typical of the dead ends that occupy most of the book's pages. Sure, there is real life here, and the marking of passing time is represented. But to what does it add up to? Sure, Davis reminds me that I think similar thoughts (mine concern noisy backyard birds). So what?
Or try this, titled "The Problems of the Vacuum Cleaner":
A priest is about to come visit us – or maybe it is two priests.

But the maid has left the vacuum cleaner in the hall, directly in front of the front door.

I have asked her twice to take it away, but she will not.

I certainly will not.

One of the priests, I know, is the Rector of Patagonia.
These five lines may or may not tie into an earlier story that featured a narrator complaining for several pages about her housekeeper and her family vis-à-vis their habits with Hoover placement. Are there buried metaphors, symbolic meanings, sly humor, something that speaks to the essence of being human? If so, damned if I can find them.
The highlight of the collection comes just past the halfway point. An extended piece titled "Seals" tells the story of a woman coming to grips with the death of her father and a distant older sister. It calls upon all Davis' powers to give us a portrait of grief and humanity in the face of the seeming inexpressible.
That fall, after the summer when they both died, she and my father, there was a point when I wanted to say to them, All right, you have died, I know that, and you've been dead for a while, we have all absorbed this and we've explored the feelings we had at first, in reaction to it, surprising feelings, some of them, and the feelings we're having now that a few months have gone by – but now it's time for you to come back. You have been away long enough.
This is what Davis is best at, getting deep into her own head, or ours, and describing the nuances that take place there, the unsettling and surprising machinations that make us who we are. After all, she didn't win a Man Booker Prize and get shortlisted for a National Book Award for nothing. Sadly, "Can't and Won't" features little of this magic elsewhere.
Believe it or not, I don't blame Davis for this. No less a tastemaker than the critic James Wood deemed her omnibus story collection from 2010, "unique in American writing," and described her previous work in words usually reserved for Samuel Beckett. Meanwhile, Jonathan Franzen compared her to Proust. I blame them, her publisher and critics who are trying to tell us the empress' new clothes, at least as paraded in the nearly 300 pages of "Can't and Won't," are worthy of our attention and add up to something consequential and loaded with meaning. Perhaps in not knowing what to make of these pieces they assume profundity.
Me, I'd rather toss it across the room.
There is one blurbed description on the jacket of the collection that I do agree with: "brevity." And for that, I was most thankful.
More: NPR's Rachel Martin interviews Lydia Davis.
John Winters books and other writings can be found at johnjwinters.com.