WBUR Poll: Opiate Abuse A Major Issue In Mass.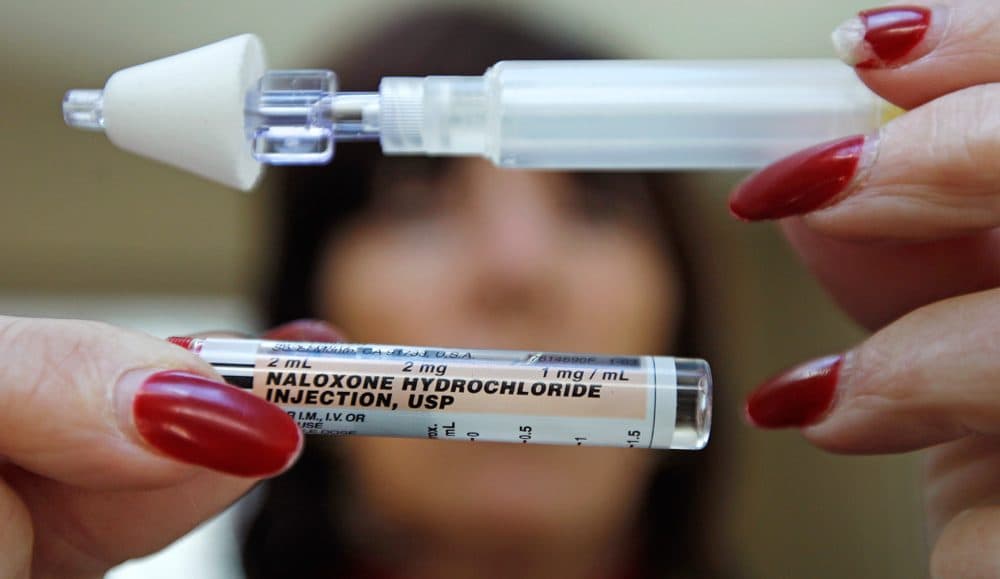 This article is more than 8 years old.
Even though public health and public safety officials in Massachusetts are having trouble quantifying the extent of the state's opiate abuse problem, most voters consider it a major issue. That's one finding of a new WBUR poll.

Fifty-two percent of the 504 likely voters surveyed for the poll categorize the abuse of heroin or prescription painkillers as a "major problem." And another 31 percent consider it an even bigger problem — a "crisis."
Few voters find abuse of these drugs to be of little concern. Twelve percent categorize it as a "minor problem," while 2 percent say it's "not really a problem."
More people in southeastern Massachusetts think opiate abuse is "a crisis" — 38 percent, compared to 31 percent statewide.
Possibly influencing the numbers are voters' personal connections with drug abuse. A full 37 percent of those surveyed say they've known someone who has struggled with an opiate addiction in the last year.
The number is higher among the young. Fifty-seven percent of 18- to 29-year-olds said they know someone who has struggled with an opiate addiction in the last year.
Despite their concern about opiates, nearly half the voters surveyed favor softening a drug law of another sort. Forty-nine percent say the use of marijuana should be made legal in Massachusetts. That's similar support to the last WBUR poll, in March.
The telephone poll was conducted Friday through Sunday for WBUR by the MassINC Polling Group. It has a 4.4 percent margin of error.
More poll results — on casinos and the governor's race — will be unveiled Wednesday and Thursday. The full topline and crosstab results will be published with those reports.