Bernstein At His Best — DG's Rapturous Ride With Lenny
This article is more than 8 years old.
I used to love the rituals involved with the big box LP set. When I was a kid, I'd watch my father open his box set of Toscanini's Beethoven symphonies, take out an envelope, hold the striking RCA Red Seal LP in his hands, blow off the surface dirt, all before putting it on the turntable.
There was something of the same feeling when the LP-sized box of Volume One of the "Leonard Bernstein Collection" arrived. This was as about as far from digital downloads as you could get without converting to vinyl — 59 CDs and one DVD, all handsomely packaged in their original Deutsche Grammophon covers, themselves pieces of art with the old-school DG banner across stunning black-backgrounded concert and publicity photos, or other pieces of miniature art.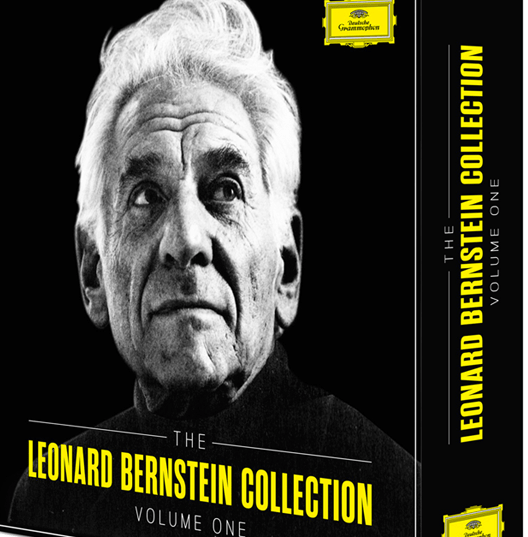 Oh and the music. This, along with Volume Two in 2015, make up his complete work for the Yellow Label and they'd be my desert island box of classical music (though maybe I could sneak on a Pierre Boulez set to fill in the gaps in 20th Century European music).
This box — it'll run you about $250 — covers Bernstein's post-New York Philharmonic years, which are practically bookended, ironically, by his two DG recordings with the Boston Symphony Orchestra, Liszt's "Faust Symphony" in 1977 and "The Final Concert" at Tanglewood, his last before his death at 72 in 1990. (Arranged alphabetically, it goes from Beethoven to the Liszt CD. Here's the full track listing.)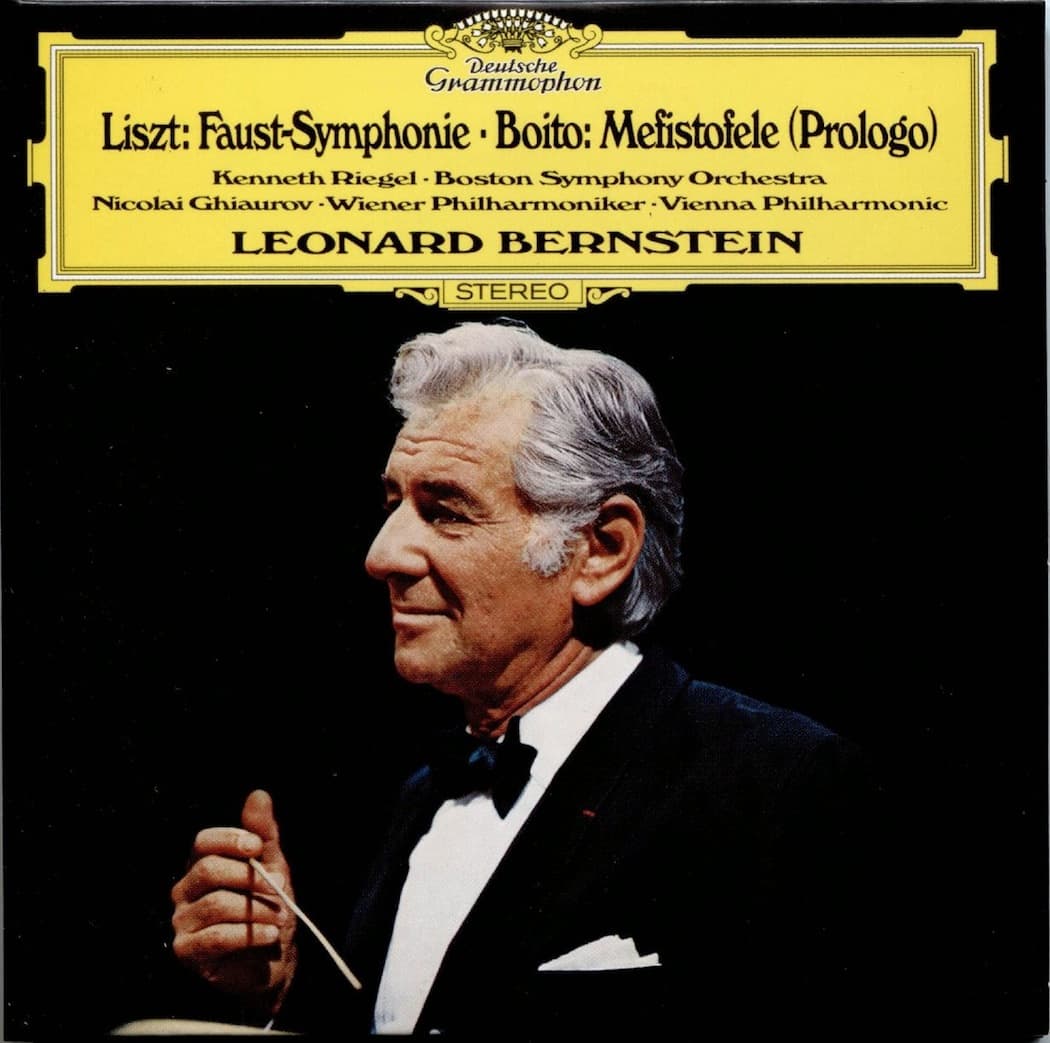 As great as the BSO discs are, it's his recordings with the Vienna Philharmonic of the German-Austrian repertory and with the Israel, New York and London orchestras of his own work that account for more than half the music here.
It has become fashionable to consider Bernstein's broader-tempoed DG work inferior to his Columbia years with the New York Philharmonic, which is nonsense. The earlier years were obviously a thrilling time in the musical life of the country, with his Young People's Concerts, his placing Mahler on the map, and his championing of contemporary composers. If Columbia ever puts out boxes like DG's I'm going to need another island.
Bernstein, though, was in full control of his conducting talents in the DG years and his rapport with all the orchestras here from the mid-'70s onward was as good as it gets. You could hear it at Tanglewood every summer as the BSO and the student orchestra played their hearts out for him. And you can certainly hear it on the Beethoven symphonies here, which share the same rarefied air as Dad's Toscanini set. (Actually, he turned me on to Lenny, a Boston boy, too.) The Brahms, too, feels more solid now than when it first came out, as does Dvorak. If they're not as spirited as his earlier versions, he makes a strong case for his choices.
Aside from the lack of librettos and original liner notes, the one gap here is 20th Century European music. There's no Bartok and one Debussy, the blandest CD in the set. He did record a lot of Shostakovich and Stravinsky for DG, who'll be in Volume Two, but hardly any Ravel and no Prokofiev. (All those guys are well-represented on Columbia.) And his distaste for atonal music only got stronger as he aged, so no Schoenberg, Berg or Webern.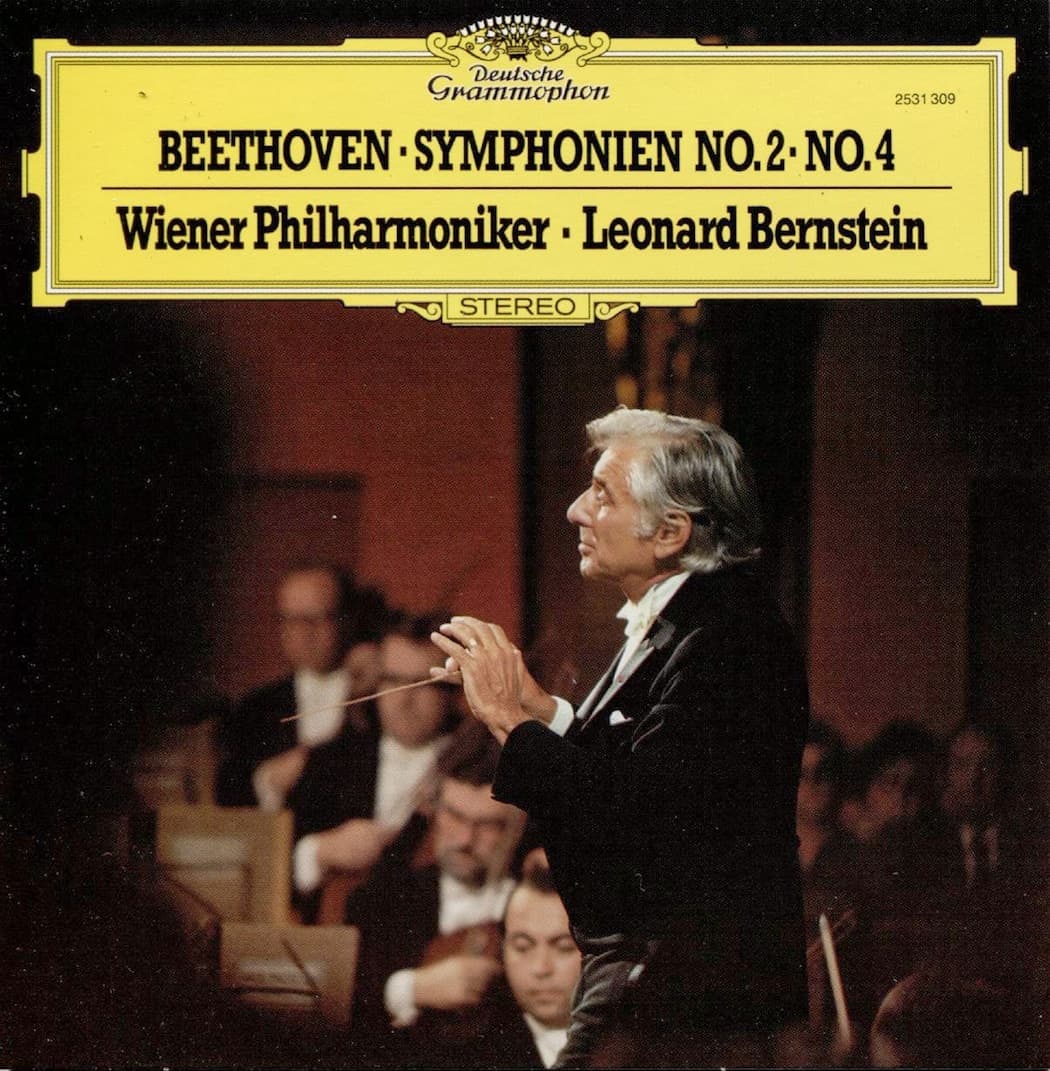 On the other hand his Emersonian love of American music is an excellent jumping off point to get a handle on this country's 20th Century composers – Copland, Ives, Gershwin, Harris, Schuman, Barber, Rorem, Foss and Del Tredici. One of his last CDs was comprised of Daniel Del Tredici's "Tattoo," Ned Rorem's Violin Concerto and Bernstein's "Jubilee Games" and there was word that there'd be more of contemporary American music coming had he lived longer.
Bernstein's own compositions, like the Beethoven selections, account for a quarter of the box. The set provides some much-needed perspective on that aspect of his career as well. Bernstein's music was too poppy for the serious folks and too serious for others. Even one of his buddies, Stephen Sondheim, has one of his characters lamenting that Bernstein should have written more for musical theater and less for the longhairs. True, the character was one of the presidential "Assassins," but I've always sensed he was speaking for Sondheim, too.
Hearing so much of his music together, though, makes the case that it's all extremely high-quality, even on a par with Copland's, whose lighter material could have used more muscle and whose muscular compositions could have used more lightness. Bernstein's is more of a blend – Jewish and Christian liturgical music, jazz, Coplandia, Shostokovian dissonance, even a 12-tone row now and then.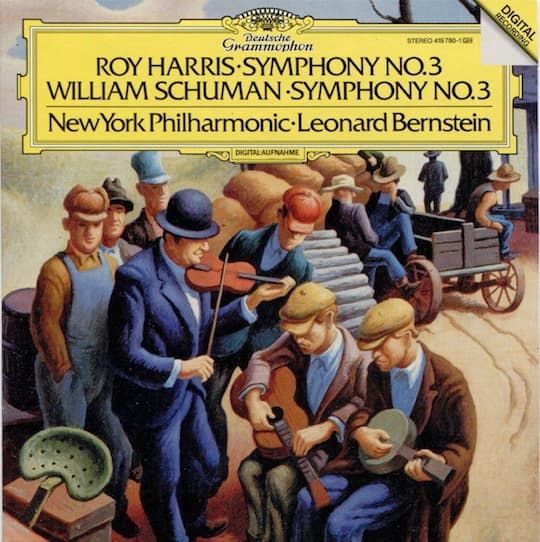 There is bloat, to be sure. The words to his Symphony No. 3 are Silence of God 101, and histrionic to boot. I still can't warm to his opera, "A Quiet Place," except that it incorporates his perfect one-act, "Trouble in Tahiti." And his quest for being taken seriously led to the horrible miscasting of José Carreras, Kiri Te Kanawa and Tatiana Troyanos in his recording of "West Side Story." (The instrumentals, though, are sensational.)
At least he corrected it for "Candide" (Jerry Hadley, June Anderson) and "On the Town" and "A White House Cantata" (conducted and beautifully cast by Michael Tilson Thomas and Kent Nagano after his death. They're both are included here).
DG has been recycling Bernstein's material since his death and who can blame them. No one has filled his shoes as an ambassador for classical music. But the recycling can stop. DG has found the perfect incarnation for his post-Philharmonic work. I can't wait for Volume Two.
More