Mass. VA Hospital System Benefits From Community Partnerships
04:26
Play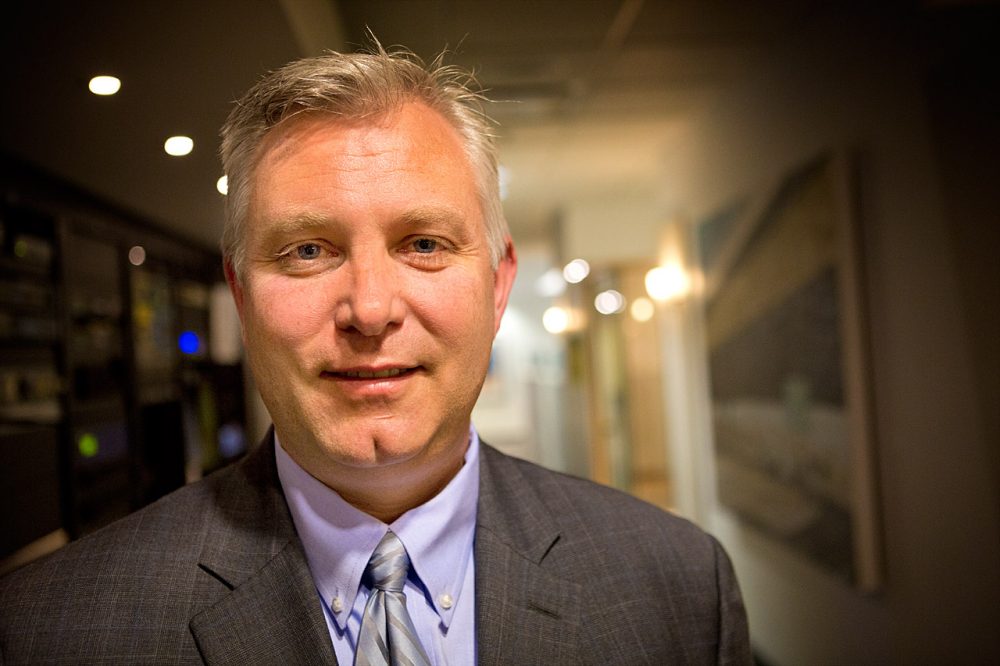 This article is more than 5 years old.
Amid the recent national reports detailing long wait times and the deaths of patients waiting for care at VA hospitals, the Boston VA hospital system stands apart as an example of what's working.
The local hospital network scored five out of five stars for quality of care in a VA analysis of the 150-hospital system.
Massachusetts Secretary of Veterans' Services Coleman Nee joined WBUR's Morning Edition to explain the state's system, which benefits from community partnerships.
---
Interview Highlights:
On Community Partnerships:
What we have here in Massachusetts is a lot of health care options, frankly, for our veterans that involve beyond just VA. VA here in Massachusetts has a market penetration rate of just under 30 percent. People are using the system but they're using it in conjunction with other parts of their health care insurance as well as locally, community-based providers.
We're using all of the resources of the state. We're not just relying on one federal agency to take care of our veterans.
On Changing Demographics:
Veterans, by and large, are leaving the New England region, and the South and the Southwest are getting a majority of those veterans. And when they go to communities that aren't necessarily like Massachusetts with a lot of health care resources and health care options, certain systems become clogged and other systems have more than available opportunities for them.
On Wait Times: 
We haven't seen people with the large wait times that they were talking about in Phoenix, and certainly the folks here have assured me that they have nothing even close to the "secret lists" or anything like that.
On Challenges:
Frankly it's not a resource issue. We have plenty of resources for veterans. What we find is it's an access issue, and it's a systems-navigation issue. We provide — the only state in the nation that has a vet service officer in every town, and they provide financial assistance and help with medical costs and signing up for medical care coverage, but people have to know how to get into that. And really what we've been doing is going out and try to demystify the system and help people navigate it more easily.
On The Percentage Of The 370,000 Massachusetts Veterans Seeking Aid:
A small percentage — maybe 3, 4 percent. The vast majority of veterans that are here in the commonwealth — half are Vietnam, Vietnam-era vets — they're getting close to retirement age right now, and they haven't discovered that they need those benefits yet.
On The Impact Of Secretary Shinseki's Resignation: 
I think it will affect Massachusetts because Secretary Shinseki was such a strong partner for us here in the Commonwealth. We certainly hope that those partnerships will continue, and when you give those local VAs the ability to work with and build partnerships with the community...it really allows them to make the adjustments necessary so that the vets in that particular region are getting the services that they need at the right time.
This segment aired on June 4, 2014.