Obama Endorses Sen. Warren's Student Loan Refinancing Bill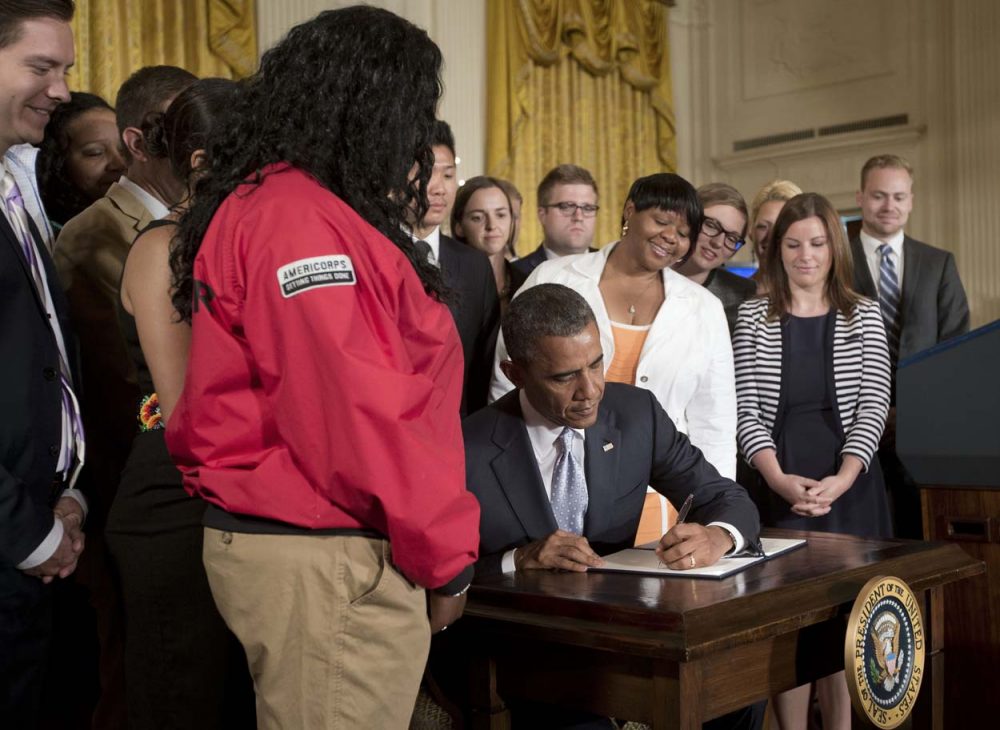 This article is more than 8 years old.
Massachusetts U.S. Sen. Elizabeth Warren on Monday applauded President Obama for signing an executive order that will alleviate the burden of soaring college debt for millions of Americans.
"He is taking the steps he can take through executive action," Warren said.
But the Massachusetts Democrat also insisted more reform is needed.

"He's doing good things on loan servicing, but those are all first steps," she said. "We still have to deal with over $1.2 trillion in outstanding student loan debt. Have to deal with the high interest rates. The president can't do that alone. That's going to require action by Congress."
Obama's plan expands a program called Pay As You Earn that caps loan repayments at 10 percent of monthly income. It is estimated his change will help an additional 5 million borrowers.
In announcing his new initiative, the president urged action from Congress, praising Warren and Massachusetts U.S. Rep. John Tierney for introducing legislation that would allow people with existing loans to refinance at lower rates. The legislation includes a new minimum tax for individuals with adjusted gross incomes between $1 million and $2 million.
"[The bill] pays for itself by closing a loophole that allows some millionaires to pay a lower tax rate than middle class families," the president said.
According to the Congressional Budget Office, the bill would increase costs in the short term, but increase revenues by a wider margin in the long run.
Congress is expected to vote on the legislation later this week, though it's unlikely the bill will gain enough support to pass the Republican-dominated House.