11 Young Neuroscientists Share Their Cutting-Edge Research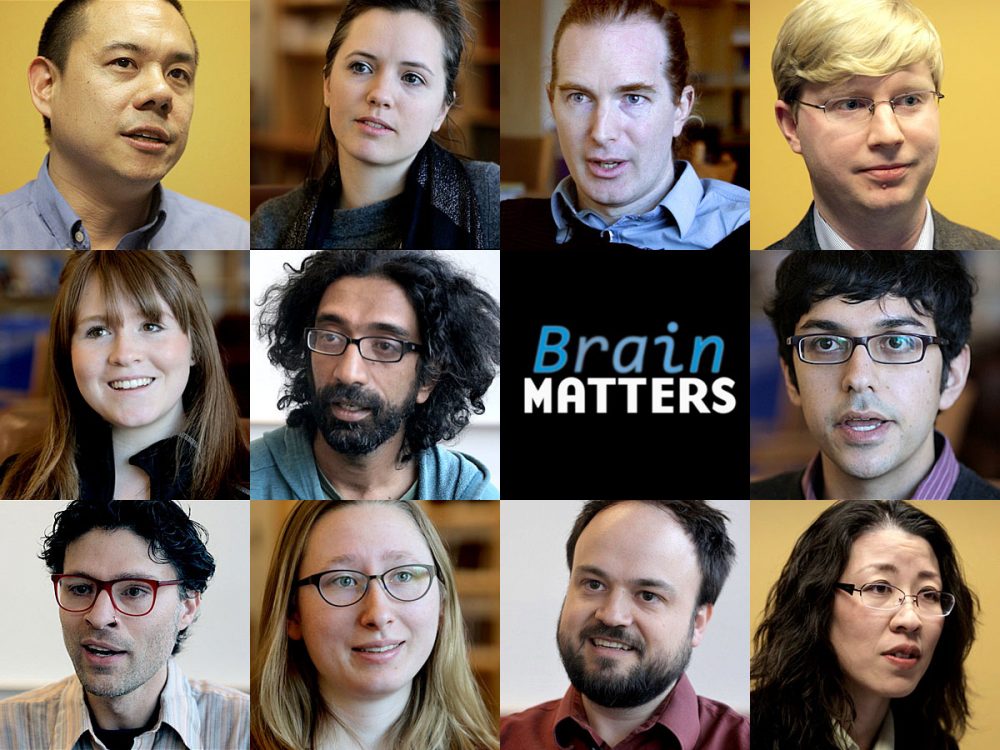 This article is more than 8 years old.
For our special series, "Brain Matters," we asked 11 young neuroscientists from BU, Harvard and MIT to share what they're working on — and why their research is important.
---
Bobby Kasthuri, of BU and Harvard, talks about building tools to map the brain's quadrillion connections — a data set that could be bigger than any other ever collected.
Ben Bartelle, of MIT, develops sensors for neurotransmitters — chemical messengers in the brain — and compares them to a multibillion-member jazz ensemble.
Claire O'Connell, of MIT, discusses efforts to understand how vision works in the brain by using EyeWire, a game to map the brain's connections that's played by thousands of people.
Benjamin de Bivort, of Harvard, explores what fruit flies can tell us about personality, and also the random differences that develop between individuals and can't be explained by genetics or environment.
Anna Beyeler, of MIT, describes research on brain circuits controlling anxiety and one experiment that used light to change a mouse's level of anxiety.
Sam Ling, of BU, studies competition within the brain for visual awareness.
Emily Mackevicius, of MIT, studies the brain circuitry of a songbird's song as a window onto how humans learn speech.
Neville Sanjana, of MIT and the Broad Institute, uses stem cell technology to study mutations that may cause autism in "neurons in a dish."
Tyler Perrachione, of BU, studies how communication works in the human brain, and how it can go wrong.
Xue Han, a BU bioengineer, uses a technique called optogenetics — pulses of light that can control neurons — to study Parkinson's disease.
Adam Bahrami, a Harvard evolutionary biologist, studies how genes affect a female worm's decision to self reproduce using her own sperm or mate with a male — work that could cast light on human reproductive behavior.
---
Are you working in the field and have your own research to share? Please use this post's comments section to share.