From Lucy To Louie Via 'Fargo' And 'Mad Men': Connectivity And Illusion
There is a new commercial for TV sets that begins with the family gathered around the electronic hearth in the '50s, getting ready for "I Love Lucy" or some show the family watched together, and ends in contemporary times with a beautiful flat screen TV. It could be something out of "Mad Men" except that with every new incarnation the people look progressively unhappier.
It seems to be a common theme in contemporary culture these days. We want to go back to a time when there was something that binds us, even in a series as dark as "Fargo," but realize there's no going back. Religion? When you look at the way that religion is portrayed in the media today, particularly with the legacy of abuse, it's more likely to be part of the problem than the solution.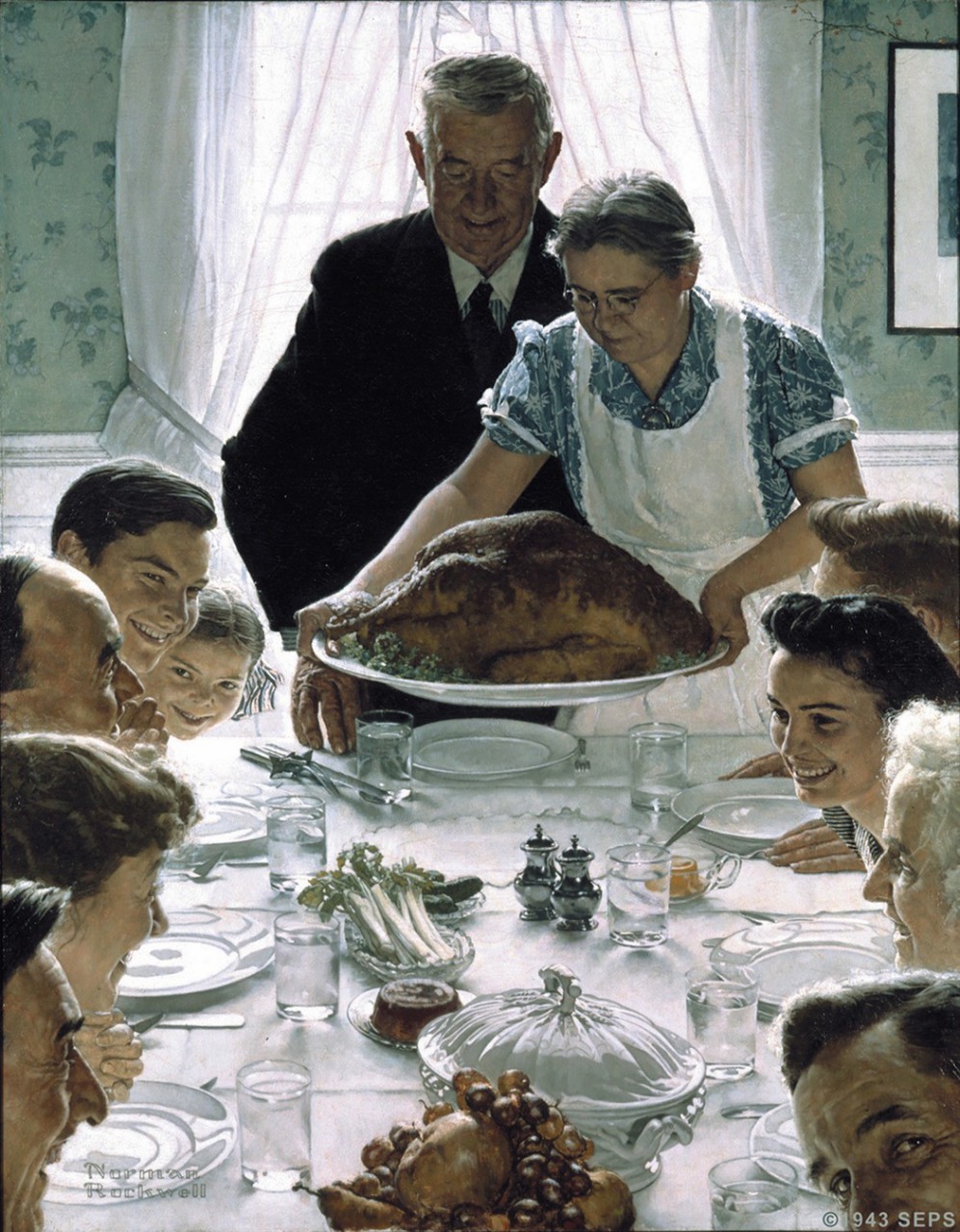 The yearning, though, is noticeable. It's what Don and Peggy were tapping into as they made their pitch to Burger Chef at the end of this half-year of "Mad Men." Norman Rockwell's family dinner is a thing of the past in houses that are now divided, if not divisive. Peggy references Dad listening to Sinatra and the kids tuning into the Rolling Stones while TV records the body count in Vietnam.
But the moon landing ("The moon belongs to everyone") gives her and the other characters new hope: "We can have the connection we're hungry for. There may be chaos, but there's family supper at Burger Chef." Almost half a century later, there aren't many folks who'd say that fast food brought families closer together, but as the clip below highlights, the final episode kept alternating between optimism and depression, ending in the illusion of Robert Morse's "The Best Thing in Life are Free."
Peggy's pitch was mirrored by, of all people, Bob Odenkirk's Bill Oswalt in last night's final episode of "Fargo." Odenkirk, the acting police chief, had been warning Allison Tolman's Molly Solverson all season to leave Martin Freeman's Lester Nygaard alone. She had suspected him all along of killing his wife and being in cahoots with Lorne Malvo (Billy Bob Thornton).
It had seemed, throughout the season that Odenkirk was merely a buffoon, unable to see what Molly could. But in the most moving scene of last night's finale, he was a broken man, defeated not by his stupidity, but his trust in community.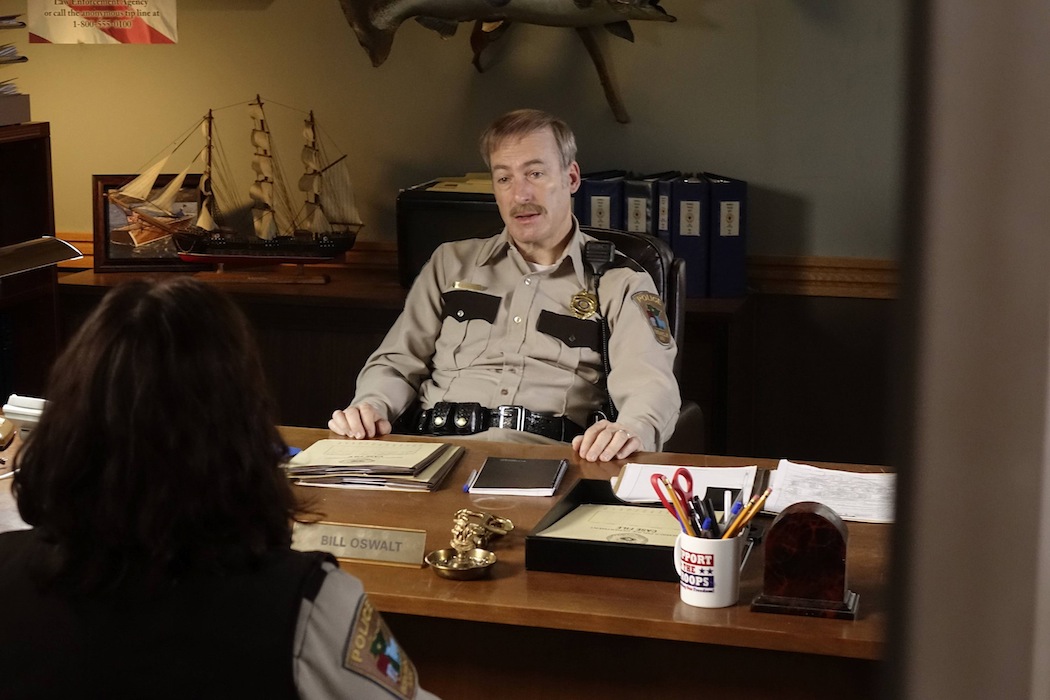 "Whatever happened to saying good morning to your neighbors and shoveling their walk," he asks Molly, who says, "It still goes on." "Yeah," he replies, "but not the same. I used to have positive opinions about the world, about people, I used to think the best … I never wanted to be the type to think big thoughts about the nature of things."
All he wanted was a stack of pancakes and a V8, probably at the family diner run by Molly's father (Keith Carradine), the kind that Burger Chef, and later McDonald's, merely pretended to be. And as Molly prepares to take his place, gathered around the TV (of course) with her year-old family, she says "I get to be chief" with a sense of dread rather than celebration. As Odenkirk said, "It's not the same."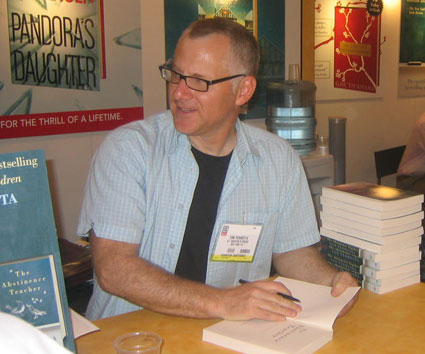 Belmont writer Tom Perrotta does like to think about the nature of things, as is evident from "The Leftovers," his 2011 novel soon (next week) to be an HBO series. When 2 percent of the world simultaneously disappears, the ones who are left have to make sense of it. And even in the 21st century there's a nostalgia for a '50s-like "More orderly and obedient time" before the "Sudden Departure." This is high-schooler Jill, one of the main characters:
"She still had a vivid memory of what it was like back then, the teachers serious and demanding, the kids focused and motivated, full of energy. Almost everybody played an instrument or went out for a sport. Nobody smoked in the bathroom; you could get suspended for making out in the hall. People walked faster in those days — at least that's how she remembered it — and they always seemed to know exactly where they were going. Jill opened her locker and grabbed her copy of Our Town …
Perhaps the key words there are "at least that's how she remembered it." Jill's golden age probably was as golden as a Burger Chef meal, but Perrotta is obviously interested in how we process loss, how we face the present without a crippling nostalgia.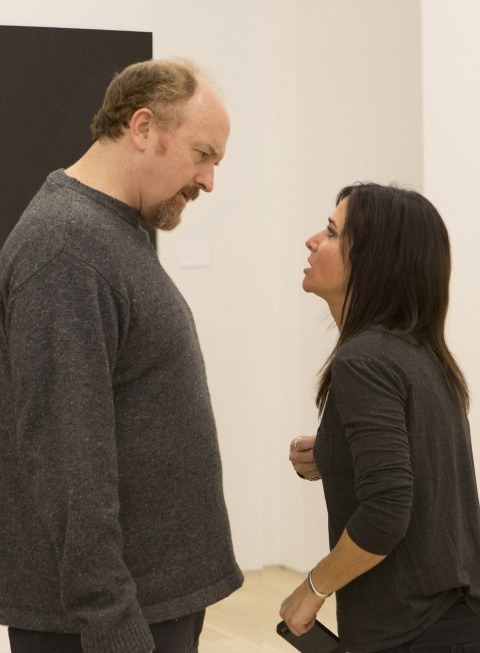 But isn't this all terribly retro, this yearning for connectivity of the past? Perhaps that's why "Louie" seems like such a revolutionary show — it is devoid of any yearning to go back. The past is just like the present, only worse. Louie's fury at finding his older daughter smoking marijuana evokes a flashback of his teenage years, which were anything but "Ozzie and Harriet" — an exhausted single mother, constant fear of bullying, horrible problems with girls, smoking dope for acceptance as much as for getting high.
Which doesn't stop Louie from looking for connectivity. The end of the season has been particularly disturbing as he woos one woman who doesn't speak English and has a son in Hungary and winds up with another, Pamela, whom Louie originally brushes off and then becomes obsessed with her.
These two are as far away from Ozzie and Harriet as you can get without becoming Bonnie and Clyde. Louie's love life is always disquieting, but this year it's been Kafkaesque, particularly when a fling with a rich, gorgeous woman (Yvonne Strahovski) ends up with him being sued for everything he has, because he reacts violently to being tickled. This has not been a funny ha-ha year.
Louie's a pretty Kafkaesque figure in general, but his life is ultimately one without illusions. American democracy didn't begin until women got the vote, he says matter-of-factly in his standup routine. He does the best he can with his kids even after a fellow comedian temporarily convinces him they're not very likable. His love life may be a shambles, but he's determined to fix that, maybe without the overweight woman — OK, fat woman, as she calls herself — who wanted to befriend him. But without supermodels either.
You can have Lucy. And a past that never was. I love Louie.