Anti-Casino Ballot Question Will Dominate Mass. Governor's Race, Analyst Says
04:47
Play
This article is more than 6 years old.
The casino freight train that's been roaring through Massachusetts ever since the state Legislature passed a casino law in 2011 could come to an abrupt halt this fall.
Massachusetts voters will have a shot at revoking that law now that the state's highest court has ruled that a casino repeal measure will appear on the November ballot.
Attorney General Martha Coakley had refused to certify the ballot question on grounds that repealing the gaming law would violate an implied contract with casino developers. But the Supreme Judicial Court ruled Tuesday that a repeal of the law is simply a risk developers take when applying for a casino license.
WBUR's All Things Considered host Sacha Pfeiffer spoke about the implications of the SJC decision with UMass Boston political science professor Paul Watanabe, who said the casino repeal vote will become a dominant issue in this year's governor's race.
---
Paul Watanabe: It's going to be a marker by which the candidates on the Democratic side, first within the primary, are going to be evaluated, and then it's going to be a factor in the general election as well.
It will not only dominate in terms of the conversation; it's also going to have a huge impact in terms of the flow of money coming into the state on both sides of the issue. There's some anticipation that literally millions of dollars will be spent on both sides of this issue because the stakes are so high — once again, in Massachusetts itself. Remember, we're talking about the possibility of what are predicted to be, if casino gambling goes ahead, up to $2 billion of gambling revenues. Those are very high stakes.
But the view is why it will also attract a lot of national attention is, as we know from state after state after state, that casino gambling and gambling of various sorts has been a big source of revenue and a big source of controversy, and other states will look to the Massachusetts model to see if a citizen-led ballot initiative might be a way to overturn some of that momentum.
Sacha Pfeiffer: In terms of the massive lobbying effort we're likely to see on both sides in coming months, who do you think has the advantage? Because certainly the developers have the deeper pockets, and the anti-casino groups have largely been bits and pieces of groups in different communities, so they really need to knit themselves together. Do you see an advantage on one side or the other?
I think the initial advantage will go to probably the pro-gambling or the forces that are in favor of keeping the 2011 legislation. They are likely to be able to put out early, large chunks of money into the process in advertising. In some ways you've already seen it: full-page ads after the awarding of the original casino licenses, for example, in the major Boston newspaper. The counter-forces are likely not to be so well-heeled, but they may overcome in terms of the number of people who are actually drawn to it. But it probably, in the end, will not be able to match the clout that is generated by large corporate interests.
In terms of voter opinion on this issue, polls differ. They show shifting stances and sometimes the polls don't seem to agree. For example, a Boston Globe poll this month found 52 percent want to keep the law and 41 percent favor repeal, but a Suffolk poll found only 37 percent approve casinos here. Do you have a sense of which way voters are trending?
This is really an issue right now that is up for grabs. It's really going to be close. Going into this discussion — and I think it's going to shift mightily after all of the forces, the advertising and the arguments, get put forward — it provides some indication of both fear and possibility for the forces on both sides of this issue. It's about as exciting a kind of an issue, of a high-stakes issue that's not one that's about electing an official, that we will see in some time in this state. And again, with national implications.
Regardless of how the public feels about casinos in terms of the economics of them, and maybe even their morality, is this a potential big financial blow for Massachusetts, which had been counting on this gusher of money coming in?
It took a long time for the state of Massachusetts to get to the point in 2011 to actually approve the legislation. It's been discussed for years and it's been weighed on both sides of the issue — the economic advantages, which were argued in terms of potential jobs and so forth, but [also] the economic costs, the notion that it might have a particular drain on the communities, particularly the communities that surround casinos, that there have been negative economic and societal effects, as well. We're going to see those replayed in a major way and in a very focused way in the months ahead as this ballot debate goes forward.
This segment aired on June 24, 2014.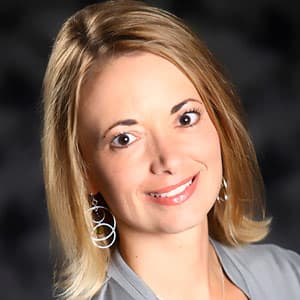 Lynn Jolicoeur Producer/Reporter
Lynn Jolicoeur is the field producer for WBUR's All Things Considered. She also reports for the station's various local news broadcasts.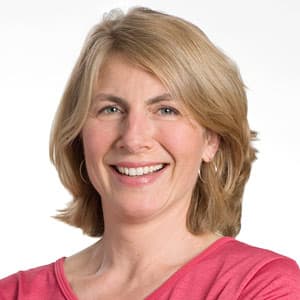 Sacha Pfeiffer Host, All Things Considered
Sacha Pfeiffer was formerly the host of WBUR's All Things Considered.