Cute Alert: 3 Lynx Kittens Born At Stone Zoo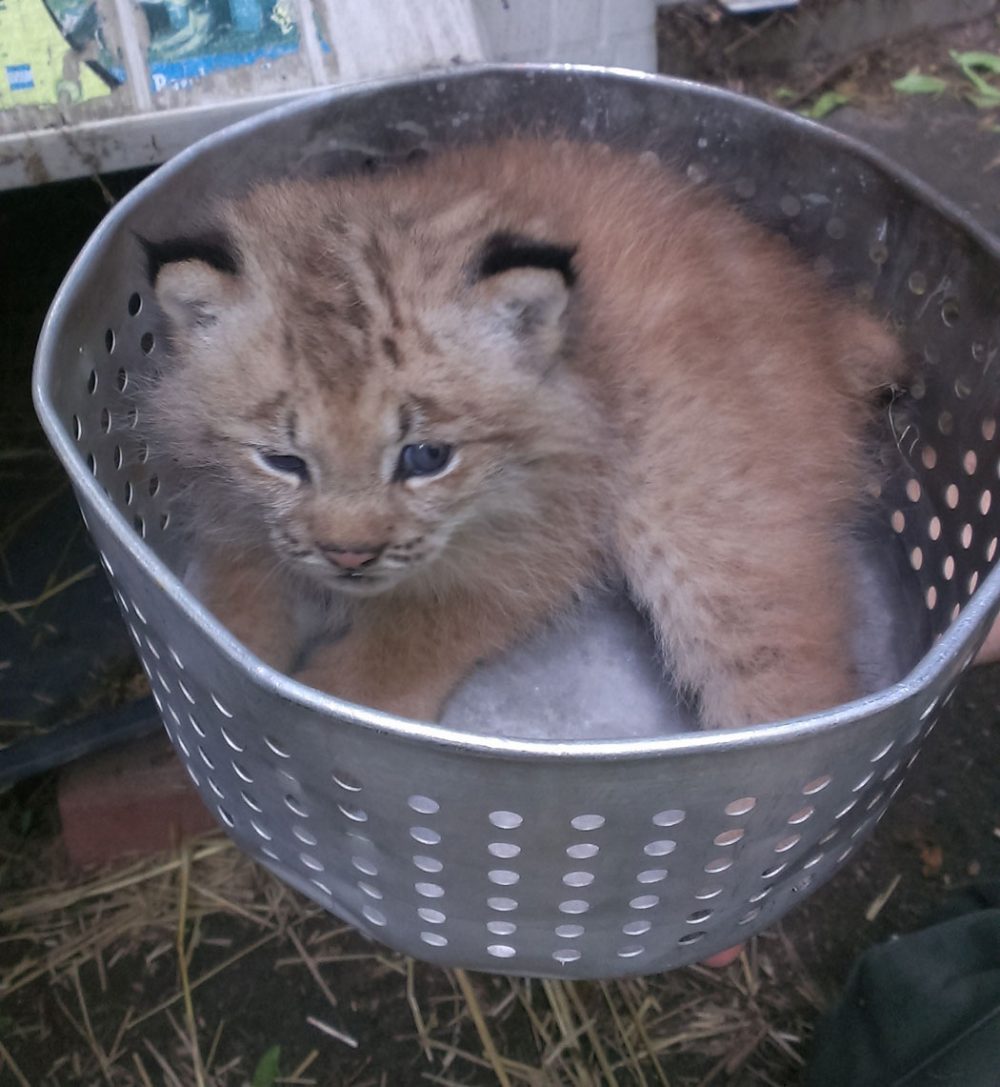 This article is more than 7 years old.
Three Canada lynx kittens were born at the Stone Zoo last month—the first successful births of this species there since the institution began hosting the species in 2000, the Stoneham attraction announced.
"On May 19, Patty, the female lynx at Stone Zoo, gave birth to four kittens. Unfortunately, one of the kittens died within 24 hours. The remaining three kittens are doing well and are becoming quite curious about their surroundings," the zoo reports.
At a month old, the male weighed 2 pounds 3 ounces, while the females each weighed 1 pound 12 ounces. The kittens are expected to make their public debut in a few weeks. For now, they're spending their time behind the scenes in a private, straw filled nest box with their mom.
"The three kittens appear healthy, bright and alert," Dr. Susan Bartlett, an associate veterinarian for Zoo New England, which operates the Stone and Franklin Park Zoos, said in a prepared statement. "As with any new birth, we are carefully monitoring the mother and kittens. The mother is very protective of her kittens and is doing everything a lynx mother should."