New Vision Or Just New Style? Boston Catholics Reflect On The Church Under Francis
06:13
Play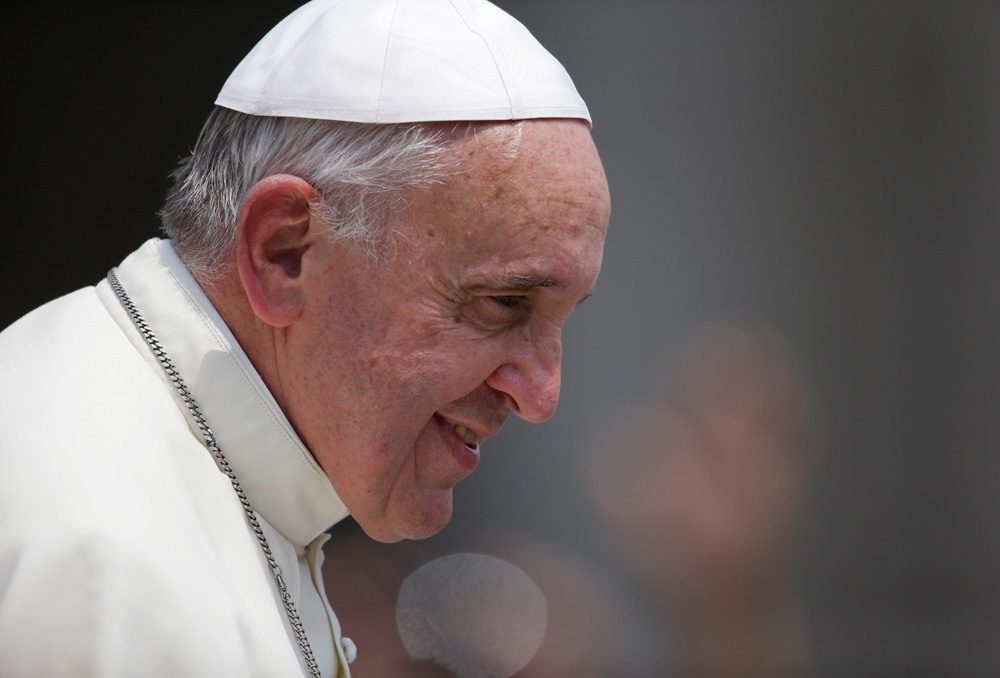 This article is more than 6 years old.
His comments, documents and even musings have sparked debate within the Catholic community, from Boston to Rome.
In the 15 months Pope Francis has held the office, he's talked of recentering the church on helping the poor, and of de-emphasizing divisive social topics.
He's also been back and forth on some hot-button issues. For example: He's reaffirmed the church's unwillingness, he says, to ordain women as priests, but he's also suggested a greater role for women in the church. He's condemned same-sex marriage, but also hinted at support for civil unions and spoken of tolerance for gays.
"I think he has certainly reinvigorated interest in Catholicism and the Catholic community in general," said Thomas Groome, professor of theology at Boston College. "He's been a breath of fresh air, really. Some people say it's just stylistic, but if you're the pope, style is substance."
Some say Francis is offering up a bold new vision for the Catholic Church. Others say he's offering the same longtime church message, only in a different package.
That appears to be the hope of CJ Doyle, the outspoken executive director of the conservative Catholic Action League of Massachusetts.
"There's a certain wave of popularity now," Doyle said, "but what happens two, three, four years down the road when people realize that the Catholic Church, ultimately, however it massages its message, ultimately isn't going to change the reality of its doctrines and of its moral requirements?"
Doyle's group recently condemned a booth set up by the Franciscan Friars at the Gay Pride Festival on Boston City Hall Plaza, where a T-shirt was being sold emblazoned with the words "Who am I to judge?" — a statement made by Francis about gays in the church.
"Some of the things Pope Francis has done has been very demoralizing to faithful Catholics," Doyle said. "He's said a lot of things that are very critical particularly of traditional Catholics."
On the other side, one house of worship in Boston encouraged by Francis is The Paulist Center, named after St. Paul, and run by an order of priests whose stated mission is to "search out those who have no church home," and to not condemn culture.
"[Francis is] creating space for dialogue in terms of openness. Just in general, let's be welcoming and invite people into a conversation, rather than erect barriers," said Father Frank Desiderio, the center's director.
The Paulist Center, near the State House, has long operated a weekly soup kitchen for the poor and attracts worshipers, poor or not, from across the Boston area. They're called members — not parishioners — and include some who feel alienated by the mainstream church, including Bob Bordone.
"I'm actually a cradle Catholic," Bordone said, "so I never quite gave up on the Catholic Church but definitely felt like, for a long period of time, like a stranger in his own church."
We met Bordone at a Sunday night service. He's openly gay, and he said he's genuinely excited to worship at The Paulist Center — a feeling he didn't have elsewhere.
"I actually really came here during the time when Massachusetts was in the throes of the same-sex marriage debates," Bordone said. "I was really trying to find a Catholic church that would be welcoming to me and that would be supportive of LGBTQ people and ... we really think of ourselves as an intentional community."
Father Desiderio thinks it's a feeling that's growing.
"I know that people have come up to me after Mass and say, 'This is the first time I've been in church in 30 years and the reason I came back was because of Pope Francis,' " he said. "So, anecdotally, yes: People who in the past felt excluded no longer feel excluded."
Desiderio thinks The Paulist Center resembles Francis' church.
"I like to say that if you like Pope Francis, you'll love The Paulist Center," he said.
Groome, of Boston College, implies that at this moment in church history, with Francis at the Vatican, the Paulists have a right to toot their horn.
"They've been carrying that torch for the last 40 years, for so many Catholics that could have been alienated from their faith if it hadn't been for The Paulist Center," he said. "There's an old Gaelic saying, 'Tiocfaidh ár lá.' It means, 'Our day has come' [sic]. And in a sense I would say The Paulist Center people are saying, 'Our day has come with Francis.' "
While many Catholics are feeling more at home in their church under Francis, don't count Doyle and his Catholic Action League among them.
"I think there's some very problematic aspects of this papacy," he said. "I'm not an enthusiast for Francis' approach, but still he's the pope and hopefully he will be guided by the Holy Spirit."
This segment aired on June 27, 2014.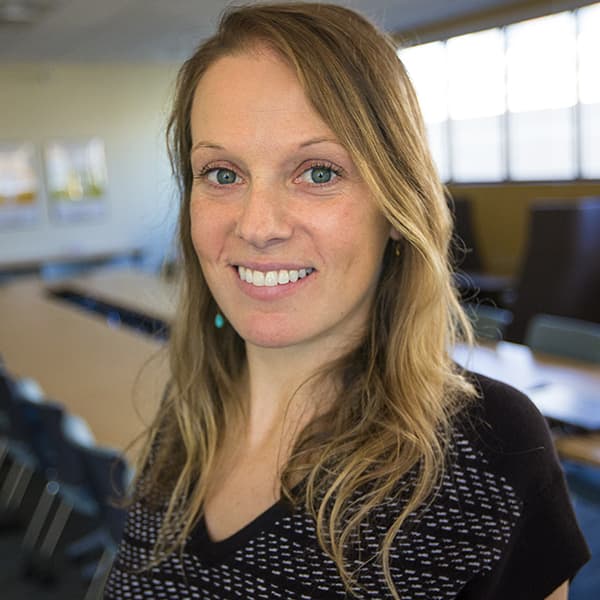 Shannon Dooling Reporter
Shannon Dooling is an immigration reporter at WBUR, Boston's NPR news station.