Banking Issues Hinder Mass. Medical Marijuana Dispensary Applicants
04:48
Play
This article is more than 6 years old.
Some medical marijuana dispensary applicants just disqualified by the state Department of Public Health after initially receiving provisional approval are blaming some of their problems on banking, and the disconnect between federal and state law when it comes to medical marijuana.
John Greene says his rejection after a year of work to open a dispensary came as a shock.
"We weren't ready for it," Greene said. "We were completely disappointed and stunned."
Greene had made progress previously. He submitted applications for three dispensaries in November, and the state notified him in January that he could proceed with plans for one in Cambridge, and reapply for a different location for one of his other dispensaries. In his initial applications, he included bank statements showing he had the required $1.3 million to fund the Greeneway Wellness Foundation's startup.
But in a letter to Greene on Friday, DPH detailed its concern that he quickly withdrew the funds and returned them to his investors after submitting his applications in November.
Greene says he had no choice.
"Once the initial application went in, it went public," Greene explained. "The president at the bank just said, 'Hey, listen, we're not going to keep your funds in here. This is only temporary.' So we immediately started looking at other banks."
In fact, he says, a total of four banks rejected him. Medical marijuana is legal at the state level, but not at the federal level — and banks are federally regulated.
"A lot of banks did not feel comfortable, basically, having oversight over what is viewed as federally illegal," Greene said. "We've always maintained the financial resources necessary. I don't think we should be punished for federal banking institutions that are just out of our control. We've worked hard, we've put a lot of passion into it, and we know we want to fight."
Greene says he gave DPH letters from three of the banks showing he was rejected, and he's waiting for a letter from the fourth.
And he gave the state letters from his investors showing they were holding the funds as "custodians" for Greeneway. But DPH says those letters were written in early June, and bank statements show "Greeneway did not have the requisite funds 'in its control and available' since submission of its applications."
Greene says he will appeal the DPH decision.
Another dispensary team backs up the banking complaints.
"Every dispensary has had a very difficult time establishing a banking relationship," said Ernie Corrigan, a spokesman for Brighton Health Advocates. The company was provisionally approved in January to proceed with a dispensary — Compassionate Care Clinics in Fairhaven. But it was among the six teams that found out Friday it now would not be receiving a provisional certificate of registration.
In its letter rejecting the company, DPH says Brighton Health Advocates withdrew $144,000 of the $500,000 in required funds from Rockland Trust after filing its second-round application.
When asked for explanation, the company responded that the bank had "communicated a policy of non-acceptance of companies involved in marijuana for medical use," according to the DPH letter.
"Investors who are putting in hundreds of thousands of dollars into these accounts — you worry about the prospect that the federal government might decide to seize these funds in federally chartered banks, because they can," Corrigan said. "That's an unfair burden to put onto these businesses."
DPH said Brighton Health refused to provide complete documentation from the bank.
WBUR has requested comment from Rockland Trust on its involvement with both Brighton Health and Greeneway Wellness Foundation.
An even bigger factor in DPH's rejection of Brighton Health Advocates may have been the company's plan to divert a large percentage of its revenue to a for-profit arm of the company — thereby, according to DPH, violating the requirement that the dispensary be nonprofit.
"We have probably the lowest overhead, lowest salaries, and the most amount of money going back into the community of any of the applicants. So any suggestion there was an excessive amount of profit being rolled into individual pockets, that's an issue we could have cleared up," Corrigan said.
The dispensary planned to donate 35 percent of net revenues to local nonprofits to fight alcohol and drug abuse and school absenteeism, according to Corrigan. It changed its corporate structure in response to the state's concerns.
The company is still deciding whether to appeal or wait and start fresh when a new round of dispensary applications opens next year.
This segment aired on June 30, 2014.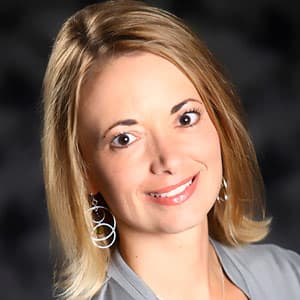 Lynn Jolicoeur Producer/Reporter
Lynn Jolicoeur is the field producer for WBUR's All Things Considered. She also reports for the station's various local news broadcasts.