2014 Boston Marathon Raised Record Amount For Charity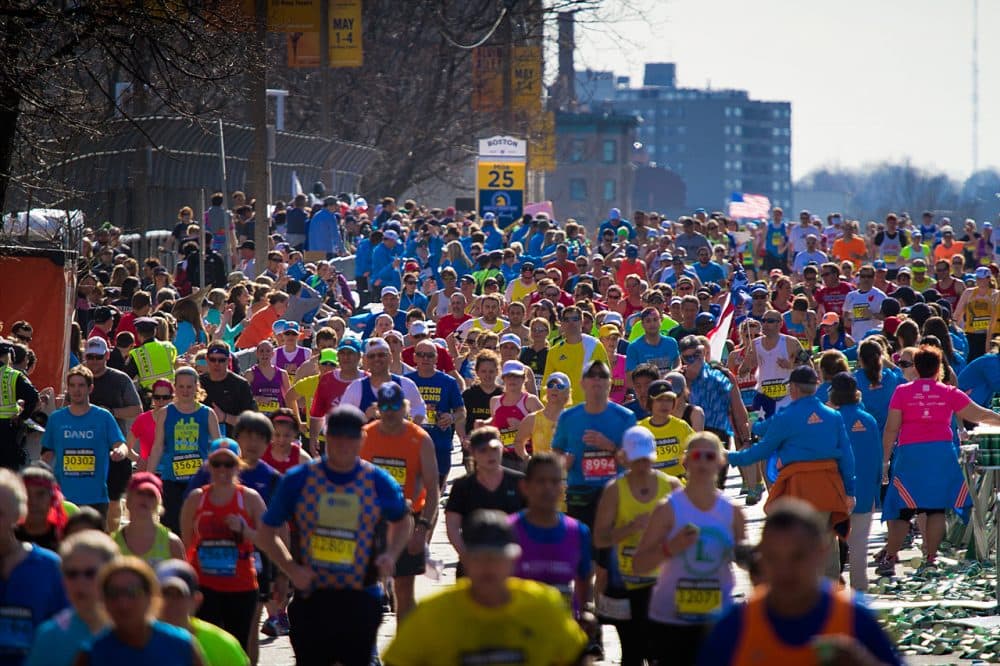 This article is more than 8 years old.
Boston Marathon runners raised a record $38.4 million for local nonprofits in 2014 — nearly double the $20 million raised in 2013, the Boston Athletic Associated announced Tuesday.

Incredible demand to run the marathon after the bombing at the finish line of the 2013 race, combined with an increased field size, contributed to the unprecedented generosity. More than 300 organizations benefited.
In addition to runners who got bibs through the official charity program — they gain entry in exchange for pledging to raise money — many runners who qualified for the race or were invited back after not finishing in 2013 also opted to raise funds for charities, including The One Fund, which was set up to provide financial assistance to the families of the bombing victims and those who were injured.
"This year's Boston Marathon was like no other that we have witnessed," BAA Executive Director Tom Grilk said in a statement. "We worked in cooperation with the community, especially the eight cities and towns which comprise the Boston Marathon route and the Commonwealth of Massachusetts, to accommodate as many participants as possible, and we were delighted that so many chose to channel their dedication and commitment towards fundraising for worthwhile causes."
The 2014 race also produced the first American winner in the men's open race in 30 years.
Registration for the 2015 Boston Marathon opens on September 8. There's no word yet on how many runners will be able to participate next year.