Forecast: Showers And Storms Ahead
This morning we find a very warm and humid air mass stuck over New England. At the same time a cold front to the west will be putting the squeeze on this air mass, helping create another area of thunderstorms. There could be a few widely scattered storms early today, but the bulk of any action is going to hold off until late today or overnight.
Hurricane Arthur continues to strengthen off the southeast coast and will continue to move slowly northeast today.
The Boston Pops annual July 4th concert and fireworks show has been moved ahead to tonight. The reason for the move is of course the hurricane named Arthur moving up the coast. This storm, while likely staying hundreds of miles off our coast, will bring a period of rain with it tomorrow and tomorrow night, thus the reason for the move.
The showers forecast for this afternoon and evening are most likely west of Boston. As the evening progresses some of these could reach Boston, but many times when you get showers from a cold front this time of year they become very hit or miss as they move to the coast.
After sunset tonight, similar to last evening, the showers will dissipate and then we wait until the rains from Arthur move north. When tropical storms move north along the coast they very often bring a predecessor band of rain with them. These events are called "pre's" in meteorological circles. Pre's can bring heavy rain and cause street flooding. I'll be watching the set up of the rain tomorrow carefully to see where the heaviest bands occur and how they impact the area.
The bottom line on the 4th of July is periods of rain are likely, but there won't be much wind. If the storm tracks a bit further west, then some gusty winds can occur over Cape Cod and the Islands, but rain and rough seas, not wind, is the main player from this storm.
We clear out for the weekend with comfortable air, but it doesn't last long. More heat and humidity come back for next week.
---
Thursday: Partly sunny and humid. Showers and thunderstorms likely later in the afternoon, mostly west of Boston. Some of the storms could produce small hail, gusty winds and heavy rain. Highs in the mid 80s.
Thursday night: Evening showers and storms possible. Muggy and warm with lows in the uppers 60s to lower 70s.
Friday: Showers and thunderstorms likely. Some of the storms could produce heavy rain. Highs in the upper 70s.
Friday night: Showers end late at night, turning drier by morning. Lows in the lower and middle 60s.
Saturday: Becoming mostly sunny and warm. Highs of 78 to 82.
Sunday: Sunny with highs in the mid 80s.
Monday: Mostly sunny and warm with highs in the mid to upper 80s.
Follow updates from David Epstein on Twitter @growingwisdom.
This article was originally published on July 03, 2014.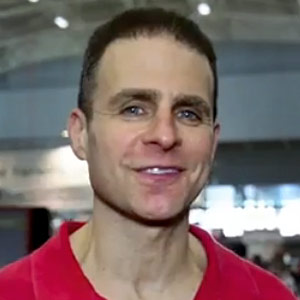 David Epstein Meteorologist
David Epstein is WBUR's meteorologist.