Speaker DeLeo Scrutinized, But Not Charged, In Corruption Trial
05:27
Play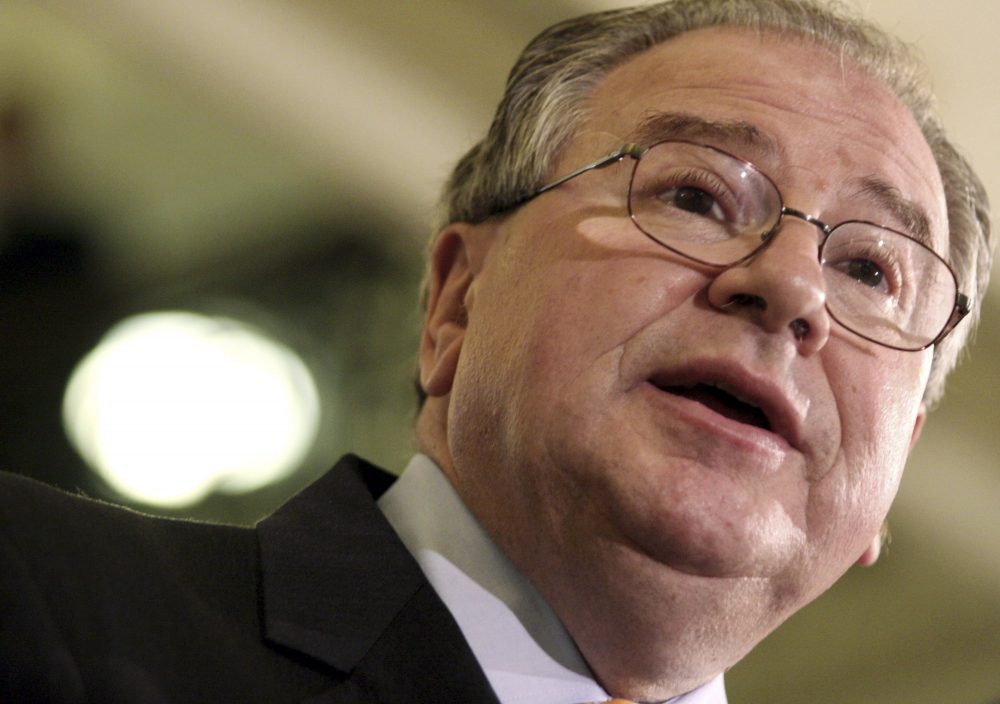 This article is more than 6 years old.
As federal prosecutors try to wrap up their case in the corruption trial of the state's former probation commissioner, the speaker of the Massachusetts House of Representatives is denying any connection to the case.
That's despite testimony Wednesday from some of the speaker's Beacon Hill colleagues in the trial of former probation Commissioner John O'Brien and two top deputies.
A Forceful Denial
With all the force and emotion missing from the slow-moving trial at Boston's federal courthouse, DeLeo stopped dodging questions Wednesday.
"Did you swap jobs for votes?" a reporter asked.
"No," DeLeo answered. "That's never been done. And everyone who has said that that's been done is being completely untruthful. That's never been done."
DeLeo is neither a defendant nor a witness. But anyone watching this sprawling, complicated trial would have to wonder why the government has not made DeLeo one or the other. To convict O'Brien and two former aides, federal prosecutors have tried to show that the speaker was at the center of a quid pro quo that led to a scheme to rig hiring in the Probation Department.
Jobs went to applicants recommended by politically powerful legislators, and, in turn, the government says, the legislators then rewarded the Probation Department and O'Brien with bigger budgets and more power.
The Case
To prove their case, prosecutors have called current and former lawmakers to the stand as witnesses.
State Rep. Michael Moran recalled a phone call from DeLeo's office in the spring of 2008 when DeLeo was still chairman of the House Ways and Means Committee.
Moran said an aide to DeLeo told him there was a job opportunity in the Probation Department. Was there anyone Moran knew who was looking for a job? Moran laughed as he told the prosecutor, "I often joke in referring to my district as the Eighteenth Suffolk Employment Agency," because of how many constituents reach out to him for jobs.
Moran did indeed know someone who was looking, and the applicant was hired without so much as an interview.
Moran's account repeats what a stream of fellow state representatives have told prosecutors: They each got a call from DeLeo's aide unlike any they had ever gotten before or after, offering them a job if they wanted to place someone in probation.
Spring 2008 was when DeLeo was in a race to become the next speaker. Prosecutors are trying to show that O'Brien handed DeLeo 10 jobs so DeLeo could trade them to fellow state reps who backed him for speaker.
Yet under questioning from defense attorneys, the state representatives have all denied the jobs bought their vote for DeLeo. And DeLeo calls the prosecutors' assertions inflammatory.
"I don't believe there's been one lawmaker who has stated that they were told that they were going to get a job if they voted for Bob DeLeo for speaker," DeLeo said.
Setting The Budget
The government also called former Rep. Charles Murphy, once DeLeo's top deputy. Under cross examination, Murphy helped the defense when he testified that DeLeo's bid to become speaker "never involved any discussion about jobs available at probation."
But Murphy's value to the prosecutors was his testimony about setting the budget at a time when state revenue was plunging. As chairman of the Ways and Means Committee, Murphy says, he recommended a 10 percent budget cut for the Probation Department in the Fiscal 2010 budget. According to Murphy, DeLeo told him not to cut the budget.
"I pushed back. If we left it unscathed, it probably wouldn't reflect terribly well," said Murphy. Elsewhere he was making cuts almost across the board. "[DeLeo] reiterated his guidance that probation would not be cut. I said, 'Yes, sir,' and I marched on."
But on cross-examination, attorney William Fick confronted Murphy with numbers that showed that the House budget actually cut probation by 12 percent. That is even more than the 10 percent reduction Murphy said that DeLeo refused to make.
As for the contention the Probation Department got special treatment, one leg of the government's case now seemed wobbly.
And prosecutors continue to try to show DeLeo's involvement in alleged crimes for which he's not been charged.
"From the beginning of this whole process, which now has been some four years, through a grand jury process and where we are to today, never once, OK, have they found any type of wrongdoing or any type of criminal activity on my part after all of these years," DeLeo said.
DeLeo says he was not called before the federal grand jury. It investigated the matter for two years and ended without a single legislator being indicted. The speaker also says he has never been called as a government witness.
And unless DeLeo is called by the defense, jurors can only wonder why the government has gone so far to establish the speaker's involvement with O'Brien's alleged racketeering scheme without charging him with a crime or calling him as a witness.
This segment aired on July 10, 2014.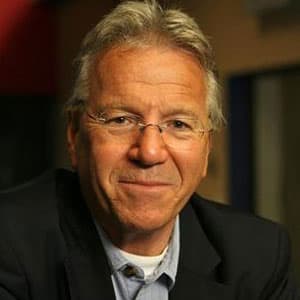 David Boeri Senior Reporter
Now retired, David Boeri was a senior reporter at WBUR.