Boston Bass Player Rick McLaughlin's Favorite Recordings Of The Late Charlie Haden
Rick McLaughlin, local bass player (Either/Orchestra) and teacher (Berklee, New England Conservatory) recently shared his thoughts about Charlie Haden, who died Friday, with friends and followers on email. The ARTery thought we'd share this appreciation, with a list of favorite performances.
---
Charlie Haden has been a favorite bassist of mine since about 1987, and has been one of the most important models for my own playing.
His sound is absolutely gorgeous — deep, strong and somehow delicate at the same time. His playing was the opposite of what I had been looking for when I was a teenager, and had a shocking effect on me. Charlie Haden played with a patience that seems absent in music, and a thirst for beauty that seemed unquenchable. Some of his solos, when analyzed, are nothing more than a simple scale played by ascending a few steps, then descending a bit, then ascending a bit more, and so on ... yet, no matter how simple his idea, he played with a depth that was (and is!) overwhelming for me.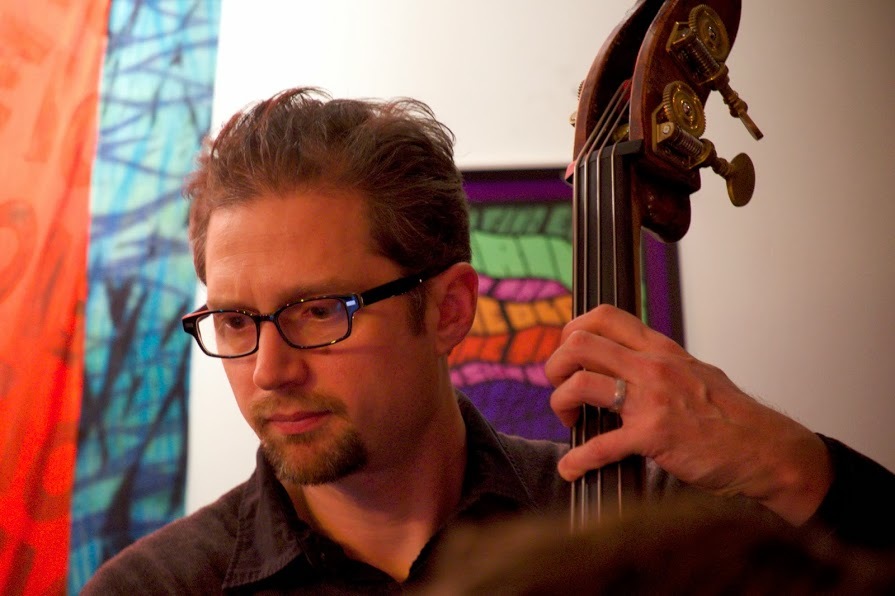 I never met Charlie Haden. The one time I was near him, we were about 15 feet apart, but it was a busy NYC hotel lobby at a jazz convention, so there were tons of other jazz people there, and he was mourning the loss of a friend of his (Michael Brecker), and I was just too shy to go talk to him. I never liked being that guy, you know, "Dude! I totally love your playing, man! You rock!"
I spread the word of Charlie Haden as often as I can, working usually with bass students to find a tone as beautiful as Charlie's, to play melodies with the same dedication to beauty and patience, to play bass lines that are as foundational and somehow searching at the same time. Today, I'm sending you links to a few of my favorite Charlie Haden recordings. I hope you enjoy them.
• Ornette Coleman — "The Shape of Jazz to Come."  Imagine the audacity to release a record with that name! "Lonely Woman" is my favorite.
• Ornette Coleman — "Science Fiction."  "All My Life" is my favorite.
• Carla Bley — "Escalator Over the Hill."  I love this weird record. Bley's music is relatively unknown, it seems, and certainly underappreciated. My favorite on this record is Why, which features Linda Ronstadt (surprising! but she sounds great), and Charlie Haden singing in the style he learned as a child on old timey radio shows.
• Michael Brecker — "Michael Brecker." Haden's solo on "The Cost of Living" is one of the first bass solos I ever transcribed, and remains one of my all time favorite solos from any musician, ever.
• Keith Jarrett. I have many favorites from this period, but here is one, just to pick something lovely. From "Death and the Flower," "Prayer."
• Abbey Lincoln — "You Gotta Pay the Band." An incredible recording all the way through, featuring Stan Getz and Hank Jones, this record had a huge impact on the 20 year old me. I met Abbey Lincoln only once, and can say that at the age of 72 or whatever she was at that time, she was still as lovely and vibrant as she must have been in her youth. My favorite from this record is "Bird Alone."
• Pat Metheny — "80/81,"  "Two Folk Songs Part One and Part Two."  A more mammoth piece than the rest of this list, but Part Two has a great bass solo/segue that showcases that patience bit nicely.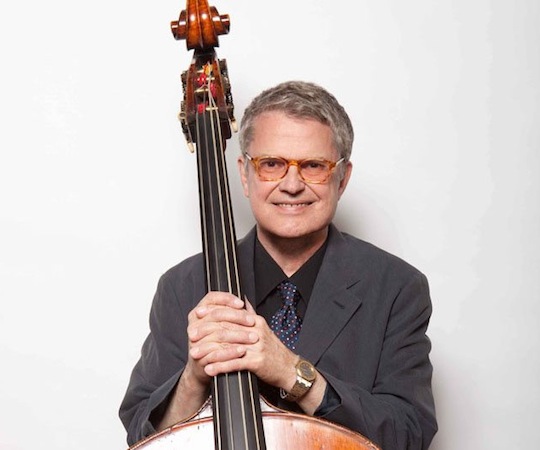 Charlie Haden was an incredible composer and band leader, too. Here are some favorites from that side of his career.
• "Magico." There are many versions of his great composition, "Silence." This one is a favorite of mine.
• "The Montreal Tapes."  He had a week of concerts dedicated to him at the 1989 Montreal Jazz Festival, and all of the recordings are great.
I love his CD with Paul Bley (whom I studied with) and Paul Motian because it captures very nicely the fun, funny, loose relationship that these three had for decades. Here is "Turnaround."
• Liberation Music Orchestra - Charlie Haden was an outspoken critic of social and political injustices. This band is one he organized to play music for Liberation. There are several records by this group (with different lineups) and they are all amazing. I love "Ballad of the Fallen" and "Dream Keeper" the best. Here are "Sandino" and (above) an incredible live version of "Nkosi Sikelel'i Afrika." Mick Goodrick is the guitarist on these; he still walks the streets of Boston — I saw him twice last week.
• Quartet West is a group that he had in California. I love all their records. Here is "Haunted Heart," which incorporates a lovely recording of the same tune by Jo Stafford. They played bop tunes, too, but the most incredible record of all, to me, is their album "Art of the Song." On this, they recorded with Shirley Horn and Bill Henderson, both exceptional singers, but both nearing the end of their lives on the recordings. The depth that they bring to the tunes because having lived so much is astonishing to me. Here are "I'm Gonna Laugh You Right out of My Life" and "Why Did I Choose You." My very favorite from that record is "The Folks Who Live on the Hill."
So there you have it, a collection of my favorite Charlie Haden recordings. There are many things missing from this list (Old and New Dreams, Gato Barbieri records on Flying Dutchman, Dialogues with with Carlos Parades), but the one tune that must be mentioned is a composition of his called First Song, or sometimes First Song (for Ruth) — it's amazing, and there are tons of great versions of it — check it out!
Charlie Haden, rest in peace.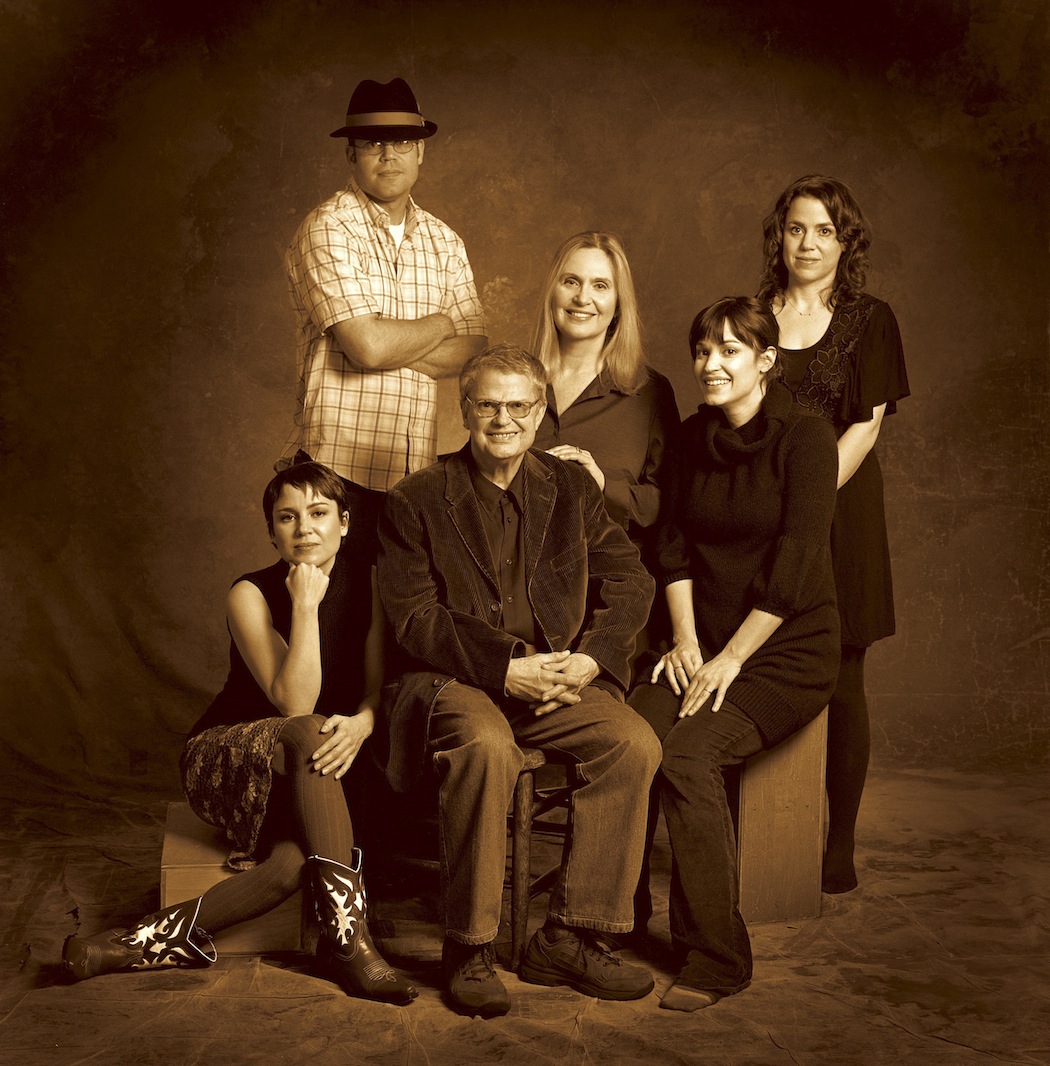 Rick McLaughlin is a Boston-area bassist, composer and educator who teaches at Berklee College of Music and New England Conservatory of Music. He has been the bassist in the Grammy-nominated Either/Orchestra for nearly 20 years. He will be performing a concert of the music of John Scofield at the Berklee Performance Center on August 6.