Sen. Warren Goes Campaigning, Pleasing Democrats — And Republicans
06:59
Play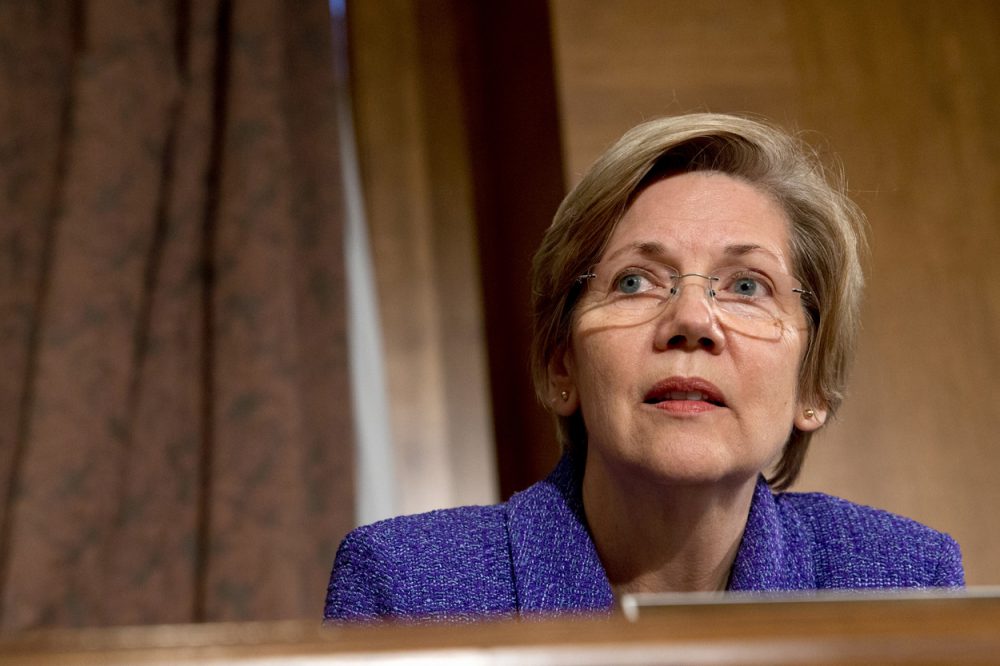 This article is more than 6 years old.
It may seem unusual for a rookie politician to be the Democratic Party's prized campaigner. But this election season it looks like first-term Massachusetts U.S. Sen. Elizabeth Warren is the party's star — bringing out the crowds and the checkbooks.
Warren's political operation says since taking office, she's helped raise more than $2.6 million for candidates from coast to coast.
Most recently, Warren stopped in West Virginia to stump for Natalie Tennant, the Democrat running for a U.S. Senate seat there. West Virginia used to reliably vote for Democrats, but in recent years it's morphed into a red state. And in 2012, President Obama lost West Virginia by more than 26 points.
A Rock Star's Welcome
West Virginia is predominantly white and poor, but folks say Shepherdstown, near the Maryland border, is an exception.
"Shepherdstown is a hugely liberal town," Elissa Cleaveland said as she ate breakfast at Betty's Restaurant, a local hangout that smells of biscuits and gravy. "It's got a very high level of college-educated people. We have the college here, we're close to D.C., within commuting distance.
"We often say that this is kind of like the exile," Cleaveland added. "Cause we're stuck here in West Virginia, but we're not really West Virginia, or what people stereotypically think of West Virginians."
So naturally Warren chose this corner of the state to campaign with Tennant — and she got a rock star's welcome.
As she took the stage at Shepherdstown's Clarion Hotel, cameras flashed, fans asked for her autograph, and superfans shouted "run in 2020."
Warren began her speech by trying to show West Virginians that she was one of them. She brought up stories of her childhood.
"I remember the day when my mother — who was then 50 years old and had always been a stay-at-home mom — pulled her best dress out of the closet, zipped it up, put on her high heels, put on her lipstick, squared her shoulders and walked over to the Sears to get a minimum wage job so that we could hang on to our home," Warren said, her Oklahoma drawl resurfacing.
She spoke about economic inequality, big banks and student loans. But she also tried to make it clear this rally wasn't about her.
"I'm here because I believe in Natalie Tennant. She's gonna be your next senator, make it happen," Warren said as the crowd roared.
But with Warren's support comes a caveat. There's one huge issue Tennant and Warren do not agree on: coal. And so Warren dodged the issue and stuck to a script about economic values.
"So here's the deal, Natalie Tennant and I do not agree on every issue. But on the core issue, Natalie and I agree our job is to fight for the families of America, that is our job," Warren said.
Patricia Bunnell jumped up from her wheelchair to give Warren a standing ovation.
"She's wonderful in the Senate. I've been watching her all along," Bunnell said.
Bunnell was at this rally on her 73rd birthday with her granddaughter, and said she could not think of a better way to celebrate.
"I wish she would run for president of the United States," Bunnell said. "I would vote for Hillary Clinton, but I would definitely vote for Elizabeth Warren."
Bunnell still speaks with the thick Bronx accent of her youth, but she's lived in West Virginia for more than two decades. She says she didn't know much about Tennant, but now that Warren is endorsing her, she's willing to consider voting for her in the November election.
Warren brought out the Democratic base in West Virginia — which included plenty of women. There were teenage fangirls in summer dresses and grandmas in fine jewelry.
Cheryl Gallery adores Warren. She lives in West Virginia, but donated to Warren's Massachusetts Senate campaign in 2012.
"She's in Massachusetts, but she's affecting the whole country with her important stance on things," Gallery said. "You know, how clearly she sees the banking industry and everything."
A Liability Or An Asset?
As much as Democrats love to see Warren on the campaign trail, so do Republicans.
Earlier this week, the conservative superPAC American Crossroads released a YouTube video attacking Tennant by linking her with Warren. The video describes Warren as "the queen of class warfare" and a "war on coal enthusiast."
Local Republicans publicized Warren's visit because she's seen as a flaming liberal, and if she's endorsing the local Democrat, they say it's a boost for the GOP candidate.
"West Virginians obviously took a very strong stance against President Obama in his reelection bid, and Sen. Warren is viewed as being exactly in the mold of President Obama," said Conrad Lucas, chairman of the West Virginia Republican Party. "Sen. Warren is as she is, an unabashed anti-coal liberal."
So the question is: In a state like West Virginia, is Warren more of a liability than an asset?
Political analysts seem to think she's more of a benefit. They say the coal votes are a wash.
Jennifer Duffy, senior editor for The Cook Political Report in Washington, D.C., says Tennant and other Democrats need to fire up the base this election year.
"What happens to Democrats in midterm elections is that they disproportionately suffer from what we call a drop-off voter — a voter who votes in presidential elections, but doesn't vote in midterm elections," Duffy said.
Warren's message appeals to those kinds of voters.
But Duffy admitted that the senator's celebrity campaigning is unusual. She compared Warren to two other high-profile Democratic senators elected in recent years — Hillary Clinton from New York and Al Franken from Minnesota.
"They've kept in their first term a very low profile. They didn't talk to the national press corps. They focused on issues important to their state. They really sort of kept their heads down," she said. "That's not really what Warren is doing. She's making the rounds."
But times are different. Duffy says there's a substantial threat this year that Republicans could win enough seats in the November election to gain control of the Senate, and if that happened, Warren's agenda would fall flat.
"I don't think Sen. Warren wants to be in the Senate minority," Duffy said. "And so for her future, for her own legislative agenda, it's important to her that Democrats stay in the majority."
Warren insists there's a lot at stake this election and that's why she's crisscrossing the country stumping for candidates.
But Massachusetts GOP Chairwoman Kirsten Hughes questions if Warren's national travels are affecting her duties here at home.
"I think the question is, where in the United States is Elizabeth Warren? And the answer always seems to be, never in Massachusetts," she said.
According to information from Warren's political team, she's campaigned and fundraised out of state a total of 10 days this year. And Friday, she'll be in Detroit.
Related Coverage: 
This segment aired on July 18, 2014.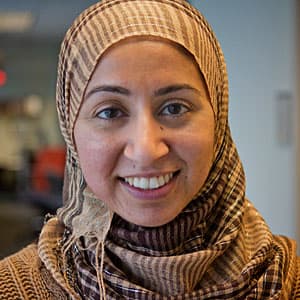 Asma Khalid Reporter
Asma Khalid formerly led WBUR's BostonomiX, a biz/tech team covering the innovation economy.