Lenny DiNardo's Baseball Project Review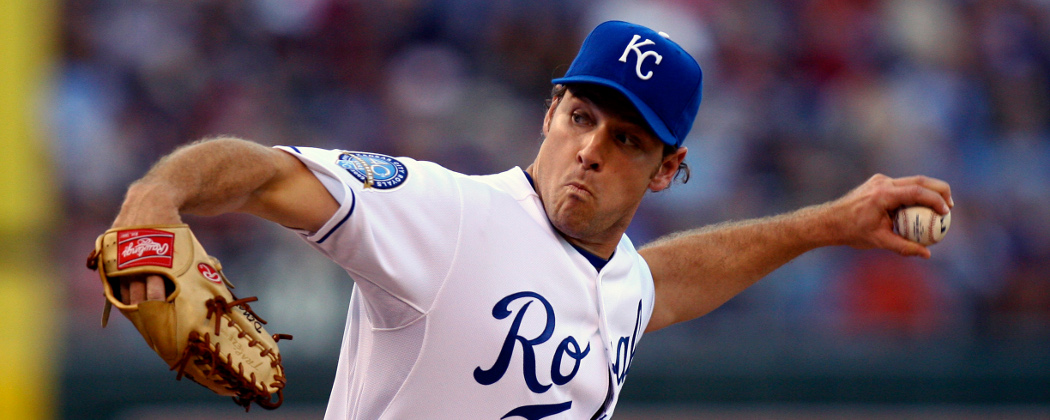 This article is more than 7 years old.
Former Red Sox pitcher (and rocker) Lenny DiNardo reviews the Baseball Project's "3rd" album. DiNardo was with the 2004 World Champion Red Sox (he pitched 22 games) and later the Oakland A's. He owns 31 guitars and has played four of the annual Hot Stove Cool Music charity baseball-and-rock concerts in Boston.  He recalls playing, somewhat nervously, Pixies' "Where Is My Mind" and "The Outdoor Type" with the Lemonheads' Evan Dando. 
He loves baseball, still, but says, "I would rather go to a rock show than a baseball game from a fan standpoint." – Jim Sullivan
Baseball has been around for over 100 years, and music is storytelling and there's so many stories with the game. Every song on the Baseball Project's "3rd" is so full of facts, history and baseball.
"3rd" is filled with great driving guitars, plenty of rocking rhythm and drums. While I let the music grip me first, I enjoyed listening to the stories immensely.  On the second and third listens I got into it even more, started to hear more guitar layers and lyrics. It's something they have fun with and are passionate about.  You can see they really love baseball and are incredible musicians. Bands like R.E.M. and the Dream Syndicate were mine, just like Fairport Convention and Ten Years After were my dad's.
While listening to "3rd" I found myself transported back to when my dad taught me how to read a box score or asking what Lenny Dykstra had stuffed into his cheek.
There's a guitar tone that had me completely hooked from start to finish on my two favorite tunes, "13" and "Pascual on the Perimeter." The first is an eerie story of the falling from grace of our modern day slugger, Alex Rodriguez. "Pascual" is a story about another flawed character, Pascual Perez, who couldn't seem to get it together and hit the right turn signal to get off the I-285 in Atlanta during the 80's making him late for his start. The lyrics are funny and the guy was a mess. I played with guys like that, two or three players who got lost or were drunk the night before.  "Larry Yount" is a great story-tune. So many players have come so close to making it or only had a taste.
"They're the Oakland A's" is one that hit home for me because I spent some time playing there. We were the little brother team trying to prove ourselves to all the other teams. We didn't look like the Yankees and didn't get the Red Sox press. We were dirt bags and proud of it.
The overall theme that I get from the album is that ballplayers, from the beginning until now, are flawed individuals. They're human beings that had ups and downs—let's face it more downs than ups. In a game that lets a guy get into the Hall of Fame after failing 7 out of 10 times over 20 years, I guess it's okay to be human.
The Baseball Project hits it on the head, getting the accuracy and history right, getting the personalities and showing us the guys were not infallible. At one point everybody cheered these guys on even though they were failed, flawed characters.
I'd recommend it to baseball fans and rock fans alike.