Gants Sworn In As New SJC Chief Justice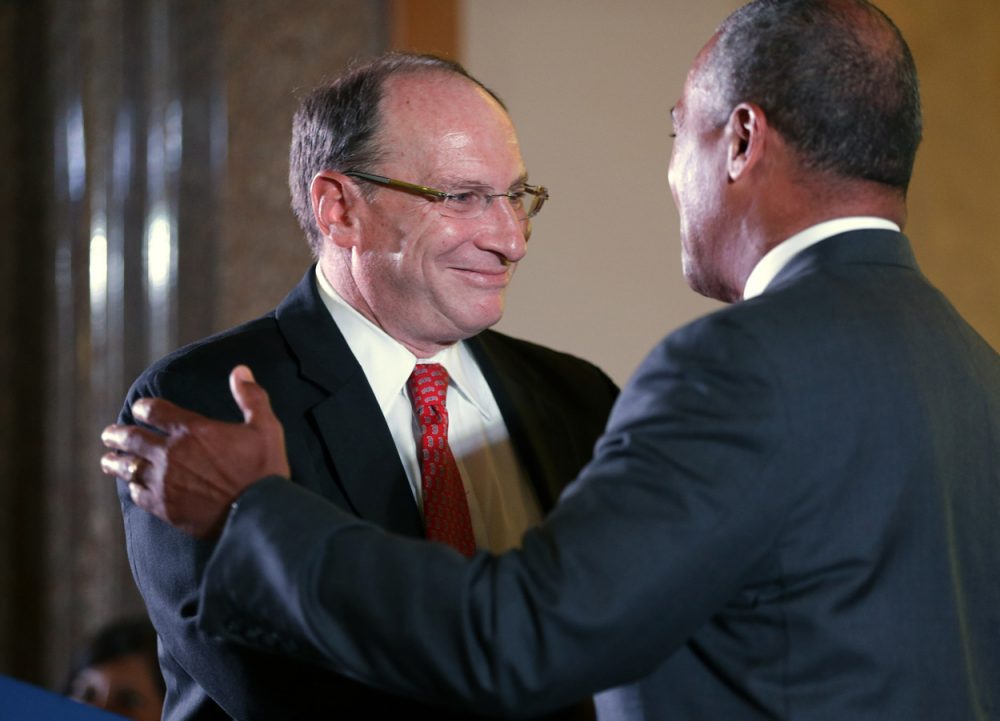 This article is more than 6 years old.
Ralph Gants was installed Monday as the new chief justice of the highest court in Massachusetts.
Gants was sworn in by Gov. Deval Patrick as the 37th chief justice of the Supreme Judicial Court.
Gants, 59, has been an associate justice on the SJC since 2009. Before that, he served as a Superior Court judge after being appointed by then-Gov. William Weld in 1997.
"I am blessed to be the Chief Justice of a Supreme Judicial Court that is unmatched in its open-mindedness, its commitment to do justice with mercy, and its diversity," Gants told a crowd of several hundred people after his swearing-in ceremony.
The court's historic ruling in 2003 made Massachusetts the first state in the nation to legalize same-sex marriage.
Gants succeeds Justice Roderick Ireland, who retired recently after 17 years on the high court, including the last four as chief justice.
State Appeals Court Judge Geraldine Hines was confirmed earlier this month as an associate justice. She will fill the vacancy left by Ireland's retirement and Gants' elevation to chief justice.
This article was originally published on July 28, 2014.