Project Louise: Exercise Every Single Day? Says Who?
This article is more than 7 years old.
OK, this is getting interesting. One week into the challenge laid down by Editor Carey and Coach Allison — to exercise every single day before 7 p.m., and to post a comment reporting that I did so before 11 p.m. — I have made several discoveries.
Carey was right. Exercising every day makes you feel better.
The sweatier the exercise is, the better you feel.
I hate being told what to do.
Let's focus for now on No. 3, because we all know that Nos. 1 and 2 are true. Right? We do know that, yes? We just don't do it because … well, because of No. 3.
At least that's what I'm concluding about myself. Even though I signed up for Project Louise of my own free will, and even though I did it because I really, truly want to change my habits for good and live a longer and healthier life, and even though I know that Carey Goldberg, Allison Rimm and all the other wonderful people who are helping me on this journey are truly here to help, not to push me around, a huge part of my brain reacts to all this support and encouragement and expert advice with a simple, all-too-familiar refrain:
You're not the boss of me.
Yes, this is the week when I've been getting in touch with my inner child. Or, more precisely, my inner brat.
As soon as I wrote that, I realized that I have heard that phrase before — from a wonderful woman named Pam Young, who has written a lot about this idea that we all have an inner "brat" whom we need to learn to love. Because it's that little bratty voice that keeps us from doing all the good, mature, responsible things we all know we should do. And as long as you keep fighting the brat, you're going to lose — as any mother of a 2-year-old can tell you.
Likewise, as that same mother can tell you, the secret to success is to persuade the 2-year-old that what you're telling her to do is actually fun — to make her want to do it, and even to make her think that it's her own idea.
You don't argue about why she has to put on her shoes; you ask her whether she wants to wear the pink ones or the sparkly silver ones. You don't make her clean her plate; you put a lot of delicious, healthy food in front of her and let her choose what she wants.
And you don't make her exercise every day. You tell her she gets to choose whether she wants to go for a nice long walk with the dog or ride her bike. Or maybe she'd like to go swimming instead? Or maybe, if she doesn't get around to any of that, you'll let her watch TV while she walks on the treadmill.
Or, as Pam's website puts it, "Make it fun and it will get done."
So, what do you know: This week I've gone swimming, and I've walked the dog, and I've watched some really silly TV on the treadmill. And it all got fairly simple, once I realized what I really wanted to post each time, and what I'll be saying from now on:
I'm doing it because I want to, and not because you told me to.
It may not be the most mature response I've ever had. But as long as it's working, I don't really care.
Readers, what keeps you from exercising or practicing other healthy habits? Do you have any tricks for keeping your inner brat at bay?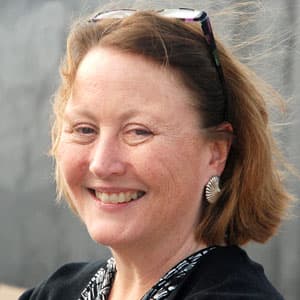 Louise Kennedy Contributor
Louise Kennedy previously worked with The ARTery and as editor of Edify.