Hines Sworn In As First Black Woman On State's Highest Court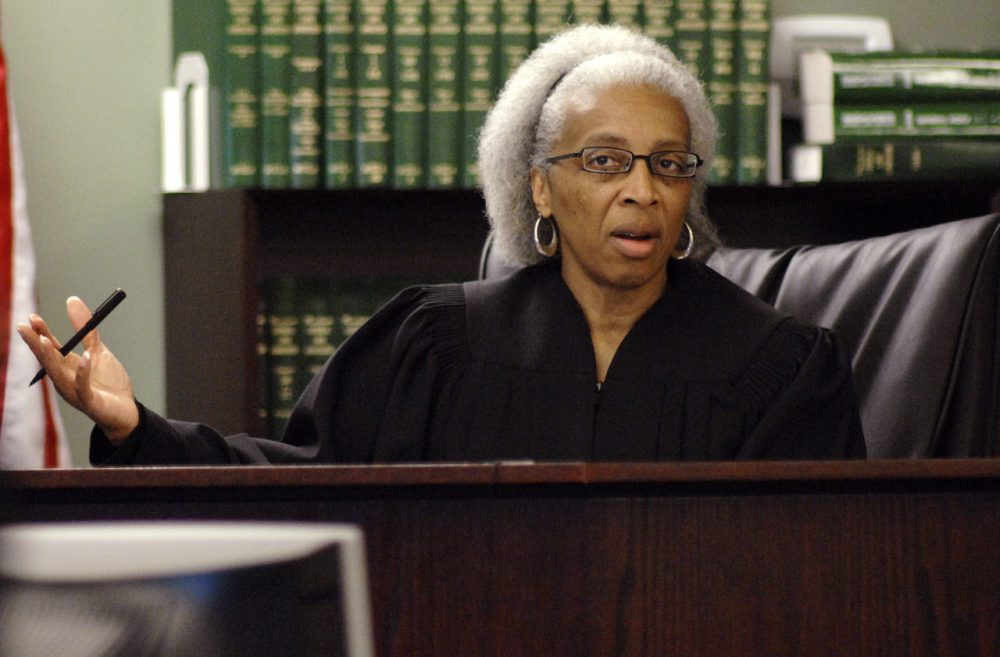 This article is more than 6 years old.
Gov. Deval Patrick has administered the oath of office to the newest member of the state's highest court.
Geraldine Hines is the first black woman to serve on the seven-member Supreme Judicial Court. She was sworn-in as an associate justice during a ceremony Thursday.
Patrick praised what he called Hines' "extraordinary combination of intelligence and compassion."
Hines was appointed to the Superior Court by the late Gov. Paul Cellucci in 2001, and was named by Patrick to serve on the state appeals court last year.
Earlier this month, the governor's council unanimously approved Hines' nomination to the SJC.
She fills the vacancy left when Ralph Gants was elevated from associate justice to chief justice of the court, replacing Roderick Ireland who retired after 17 years on the high court, the last four as chief justice.
This article was originally published on July 31, 2014.