Mass. Substance Abuse Bill Responds To Tide Of Sadness And Fear
04:44
Play
This article is more than 7 years old.
In response to stories that seem to be on the rise in communities across the state — stories of parents trying to revive children after a heroin overdose, of young people seeking treatment their insurance plan won't cover, and of babies born addicted to opiates — state lawmakers on the last day of their formal session approved a bill they say will help save the lives of those addicted to heroin, prescription painkillers and alcohol.
The measure, among several major bills passed just after midnight Friday, requires insurers to pay for any care a doctor decides is medically necessary. Insurers say this and other requirements included in the bill are a mistake.
In outlining the House and Senate compromise on the substance abuse bill Thursday afternoon, Sen. John Keenan of Quincy talked about his father.
"He was a good, decent, hard-working man, he was a great husband, a great father, but he was an alcoholic." Keenan remembered an afternoon when his family told his father he had to get help. His dad resisted, but finally agreed. Someone got on the phone and found him a bed in a treatment program that was paid for by the Keenan's insurance plan.
"That very day changed lives. My father had 26 years of sobriety before he passed away last year," Keenan said. "He had 26 years with my mother, 26 years as a great father, 26 years with his seven children and their spouses, and 26 years as a great papa to his 20 grandchildren. So this can work."
"This" being a requirement that insurers pay for up to 14 days of overnight detox and rehabilitation treatment as well as counseling, medication and any other services a clinician says are "medically necessary."
Vic DiGravio, president of the Association for Behavioral Healthcare, which includes most of the detox and rehab programs in the state, says his organization is thrilled.
"We think this is historic legislation that meets the needs of individuals and families," DiGravio said. "So if somebody's ready to go into treatment, they can strike while the iron is hot."
The bill that passed the House and Senate within hours of each other early Friday morning gets rid of the requirement that your insurer must approve an admission to rehab. That may sound good — let the doctor and patient decide what's best without interference — and the Massachusetts Medical Society agrees. But Dr. Stuart Gitlow, president of the American Society of Addiction Medicine, says if the law establishes 14 days of treatment, then beds may fill up with patients who don't really need a hospital stay.
"The vast majority of patients with addictive disease can be treated on an outpatient basis and the vast majority of patients who are admitted to an inpatient facility can be discharged relatively quickly," Gitlow said. "There are only a few who need long-term care."
Gitlow suggests the state require that doctors and insurers follow medical guidelines based on studies of what works for different types of patients. After all, that's the direction the state set in 2012 when it passed a law to hold down health care costs by spending money wisely, says Lora Pellegrini, president of Massachusetts Association of Health Plans.
"I know we have a crisis, and this has touched my own family, but I think what's essential in addressing the crisis is ensuring that we're putting evidence-based standards in practice so that people get the very best care and the very best results," Pellegrini said. "This bill flies in the face of that and really starts to chip away at what we tried to accomplish in 2012."
There is no estimate for how much these new insurance mandates will increase premiums. But Therese Murray, for whom this bill is a priority in her last year as Senate president, says she's focused on the costs of unmet needs.
"The cost of people whose families go into decline, they lose their homes, they lose their jobs, they become a burden to the taxpayer because they need treatment," Murray said. "The cost of not doing something isn't acceptable."
The bill includes new overdose reporting requirements and addiction specialists in some courts. It also expands a program that monitors prescriptions for painkillers.
These projects and many others will be funded by $20 million approved earlier this month as part of the state budget.
A spokesperson for Gov. Deval Patrick says he is reviewing the substance abuse bill. Supporters and opponents say they expect he will sign it — remember it was Patrick who, in March, declared that Massachusetts must address opiate abuse as a "public health emergency."
Earlier Coverage:
This article was originally published on July 31, 2014.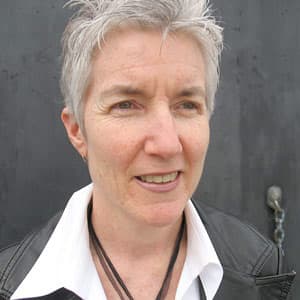 Martha Bebinger Reporter
Martha Bebinger covers health care and other general assignments for WBUR.