As Mass. Lawmakers Take Up Addiction Bill, What's Most Effective Treatment?
This article is more than 7 years old.
As Massachusetts lawmakers work on differences in the $20 million bill designed to address the state's opioid crisis, questions remain about which treatments are best.
Several business and insurance leaders have written to Gov. Deval Patrick saying that some parts of the bill may not encourage the most effective addiction treatment. Essentially, they say, more beds may not be the answer, but more medication and longer outpatient care might be better.
The House bill requires insurers to pay for at least 10 inpatient days of addiction treatment if that's determined to be medically necessary; the Senate bill requires up to 21 days of inpatient coverage.
"We just believe patients should have a choice."

Leominster Sen. Jennifer Flanagan
But the American Society of Addiction Medicine estimates that 95 percent of opioid-dependent patients do not need inpatient care, and might be better off with medication maintenance and several months of outpatient therapy. Lawmakers maintain that they do not want to mandate any form of treatment.
"If we have this epidemic that continues to grow, we're essentially in uncharted territory, and current treatment options aren't working," said Leominster Sen. Jennifer Flanagan, one of the bill's co-sponsors. "If people want inpatient treatment or medication maintenance, they should be able to decide that with their doctors."
At the same time, a new report contains some surprising findings about medication maintenance addiction treatment. It says that methadone, long used to treat heroin addiction, may be the most effective and cheapest treatment.
The report, from The New England Comparative Effectiveness Public Advisory Council, found that when comparing methadone with suboxone (Buprenorphine) or naltrexone (Vivitrol), more patients stayed in treatment longer if they were taking methadone.
In follow-ups with patients three to 12 months after they first started taking medication, 63 percent of methadone patients were still in treatment, compared with 52 percent of those taking suboxone and 28 percent on naltrexone.
Methadone also appears to be the cheapest maintenance medication, despite the requirement of having a health care facility daily distribute the drug to patients.
The council report said that because methadone patients tend to stay in treatment longer, the social costs are lower. So, the council says, over two years, methadone maintenance therapy ends up having the lowest average cost per patient.
Many addiction specialists and patients are wary of methadone, because it's not very convenient to have to get it every day and it's reported to be as difficult to stop using as opioids.
Flanagan says the bill does not address any specific type of medication management; it just says that treatment decisions are made by patients, their doctors and their insurers.
"We're not endorsing one form of treatment over another," Flanagan said. "We just believe patients should have a choice. Ten years ago eating disorders weren't covered by insurance. In the same way, we're evolving on this."
The council report warns that treatment costs are substantially lower than the the total costs to society of a patient who is not in treatment at all. It says about 133,000 New Englanders are opioid-dependent and under a third of them are now in maintenance treatment. If 50 percent more patients are brought into treatment in New England over the next two years, the council says 700 lives would be saved, including more than 100 adolescents.
Flanagan expects that any differences in the bill will be worked out and lawmakers will approve a bill before the legislative session ends on Thursday.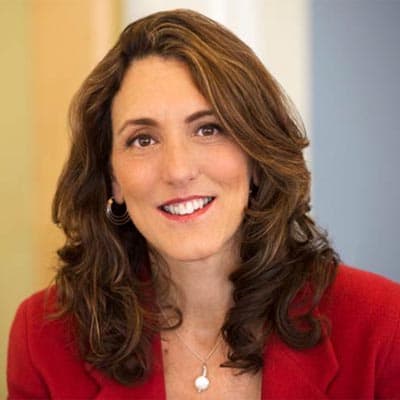 Deborah Becker Host/Reporter
Deborah Becker is a senior correspondent and host at WBUR. Her reporting focuses on mental health, criminal justice and education.