With Flurry Of Trades, Red Sox 'Got Rid Of A Lot Of Working Parts'
06:01
Play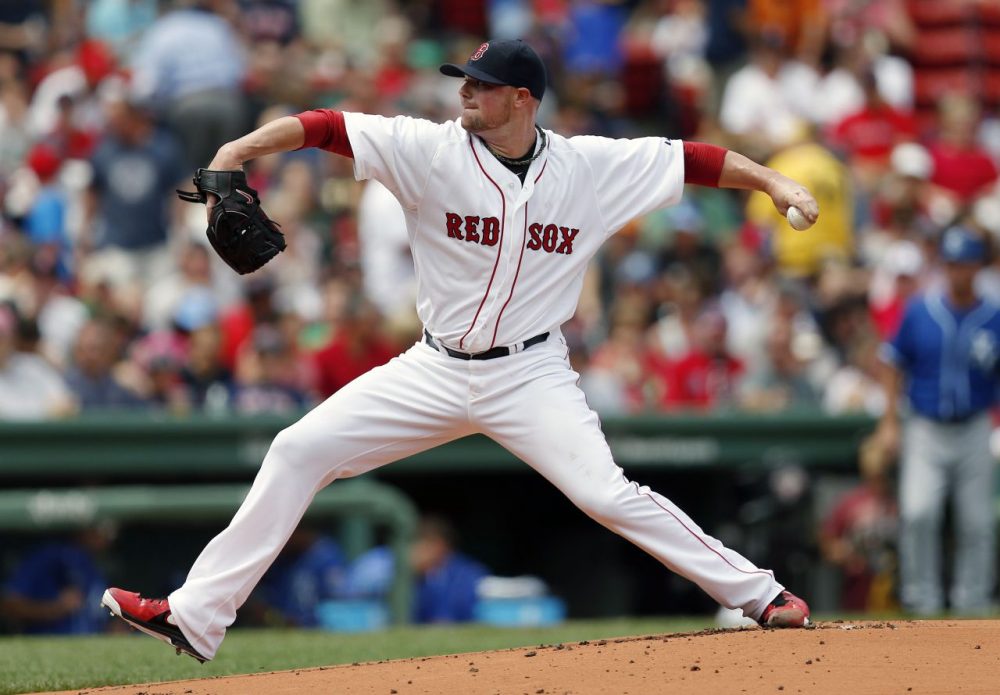 This article is more than 6 years old.
The Red Sox did an extensive house cleaning Thursday — a major sell-off before a 4 p.m. trade deadline.
The Sox said goodbye to five players. First were pitching ace Jon Lester and outfielder Jonny Gomes in a combined deal. Then went veteran pitcher John Lackey and relief pitcher Andrew Miller. Finally, shortstop Stephen Drew went to the New York Yankees.
Add those trades to the recent ones of Jake Peavy and Felix Doubront, and the Red Sox have traded away four of their five starting pitchers in the last week.
WBUR's All Things Considered host Sacha Pfeiffer spoke with Boston Herald sports writer Steve Buckley and asked him to put this flurry of trades in a big-picture context.
---
Steve Buckley: It's pretty amazing. They came into this season with very high expectations, obviously, coming off a World Series championship, and it's carved in granite that teams that win the World Series generally struggle the next year. But they played even worse than those not-so-lofty expectations and it got to a point where they came to the sobering conclusion they weren't going to win this year. So they did corporate downsizing and they got rid of a lot of working parts.
Sacha Pfeiffer: Lester is going to the Oakland A's along with outfielder Jonny Gomes. Tell us more about why they did this because, as you said, there's the World Series issue: whether they had a chance of winning. But isn't there also an age issue going on? The Red Sox being more hesitant about guys over 30?
They have crunched numbers over the years and they don't like giving big, fat, multi-year contracts to pitchers over 30 because of the incredible pressure on one's body to throw a Major League baseball, and that pitchers do break down in their 30s.
They did not offer any long-term deal to Pedro Martinez or Derek Lowe after the '04 World Series, and off they went. And they're sort of doing that now — or they are doing that now — with Jon Lester.
Where I disagree with this is that Jon Lester is one of the top left handers in baseball, one of the best left handers in the history of the franchise. He makes 30 starts, which is impressive, every single year. He doesn't break down. And the only thing that has derailed him his entire career was a bout with cancer back in 2006, and he beat the cancer.
He beat it, exactly.
And he came back and won the clinching game of the World Series in 2007.
And has barely even had an injury since — maybe a torn lat muscle or something like that?
Exactly. And he stands a reasonable chance to pitch at that level into his 30s. But, at the end of the day, you want your baseball team to make business decisions and not to fall in love with their players and sign guys because they are beloved local figures. But I think one of the issues, and they would never say this, is that Jon Lester is not particularly sexy on the mound. He isn't flamboyant, he doesn't yell and scream and jump up and down. He's not a particularly good post-game sound bite.
That's a liability?
They wouldn't claim that it is and they would laugh at the suggestion. But they have had pitchers like Curt Schilling and Pedro Martinez and Roger Clemens over the years who are quite demonstrative, and they fill the park and so forth. I submit that it is a factor — certainly not the factor. But this guy stands alone. And I believe that the way he's taking care of himself, the way he approaches each start — he's also 3-and-0 lifetime in the World Series, which means he's a big game pitcher, and he has stated on numerous occasions that he wanted to remain. He even said, "I hope they have to rip the uniform off my back."
And he even said he'd take a hometown discount, I believe.
Well, I take that with a grain of salt, because players often say they'll take a hometown discount. But then when the agents and the lawyers and the numbers crunchers sit down, the hometown discount is often quite a bit less than we fantasize that it is.
In the past few days, the Sox have traded not just Lester but three more of their their top pitchers — John Lackey, Jake Peavy, Felix Doubront. So given that all those men are gone, what is the Red Sox starting pitching rotation going to look like now?
It's an opportunity to take younger pitchers like Brandon Workman, Rubby De La Rosa, Joe Kelly — who came over from the Cardinals in the John Lackey trade — probably Henry Owens, who might be the next great lefty in Red Sox history. So it's going to be audition time for a lot of young pitchers who are hoping to stake their claim for 2015 and beyond. And there's nothing left for the Red Sox to aspire to in the standings this season. They're not going to the postseason. But it is a chance to audition some young pitchers for future seasons and future campaigns.
What the Red Sox are getting in exchange for Lester and also for outfielder Jonny Gomes are a draft pick and the outfielder Yoenis Cespedes. What are your thoughts, Steve, about Cespedes?
He's certainly fun to watch. He made a throw from left field earlier this season that was a YouTube sensation. It was just such an amazing throw. He picked up a loose ball in the leftfield corner and just fired this ball to home plate to get an out. He's a good fielder, he is a power hitter. He doesn't have great on-base percentage, which is something that the Red Sox philosophy is big on. He does provide protection in the batting order for David Ortiz, who obviously is their big bopper.
It looks like what the Red Sox are doing is the window is closing fast on David Ortiz. They believe they can make one more run in 2015. But it's all going to be predicated on these young pitchers coming to fruition, or some of them coming to fruition. They will have to go out and sign a top-of-the-rotation guy. But they've got the building blocks of a decent on-field team for next season.
This segment aired on July 31, 2014.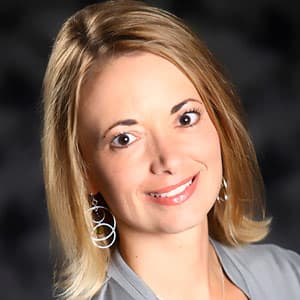 Lynn Jolicoeur Producer/Reporter
Lynn Jolicoeur is the field producer for WBUR's All Things Considered. She also reports for the station's various local news broadcasts.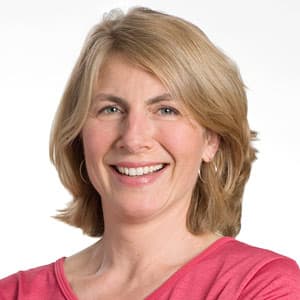 Sacha Pfeiffer Host, All Things Considered
Sacha Pfeiffer was formerly the host of WBUR's All Things Considered.