A Muskrat's History Of The United States, From John Kuntz
John Kuntz might be the only playwright in America who would try to unite the sensibilities of Howard Zinn's "A People's History of the United States" and the Captain and Tennille's cover of "Muskrat Love." Put them together and you have, of course, "The Annotated History of the American Muskrat" at the Boston Center for the Arts.
A fool's errand? Kuntz has never minded playing the fool, as in Shakespearean fool, throwing witty barbs at the establishment (including the critical establishment) while gorging on a Hostess Twinkie. And then pondering the etymology of "twinkie" as a gay pejorative.
In other words, he's fun.
Three-plus hours of fun? Well ….
The young Circuit Theatre Company commissioned Kuntz, a two-time Elliot Norton Award winner for outstanding new script ("Hotel Nepenthe," "The Salt Girl") to write the play, a noteworthy event in itself for a five-year old company featuring actors between 18 and 24. I'm not privy to what went on in rehearsals between Kuntz and the company, but I'm guessing that Kuntz was the top dog.
I mean, if I were starting a publishing company and Philip Roth came out of retirement and gave me a new novel, I'm probably not saying, "Phil, I think you need to cut it in half and make it more cohesive."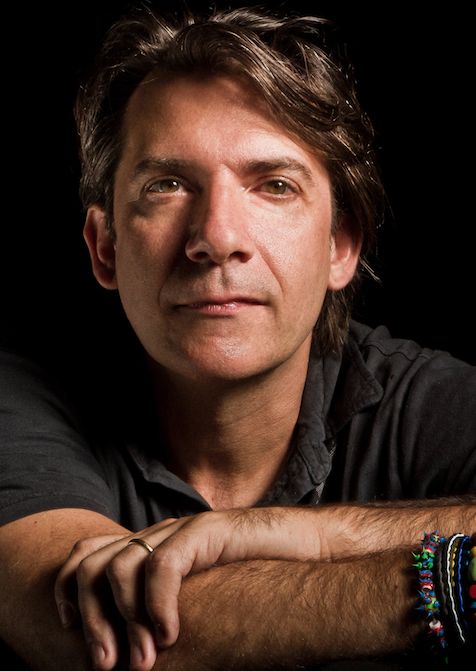 Circuit head Skylar Fox proves he's a smart, creative director and he has a fine young troupe, but you wonder if any of them said, "Kuntzie, not sure the 'epic' thing is working out. Could we lose like a third of this — like maybe Act Two? I really don't think there are 3 1/2 hours of material here." (Here's some interesting background on the play from Killian Melloy in Edge Boston.)
Kuntz's conceit is to have the eight actors playing a variety of roles, chief among them subjects of an experiment. So they open the action on the Wimberly Stage at the Boston Center for the Arts (through Aug. 16) asleep on eight beds. The audience is at the rear of the stage, facing the action. This is really experimental theater as Kuntz is playing off America's experiment in democracy, experiments in surveying consumer behavior, experiments in government mind control, etc.
We also see the eight going about their daily lives — plural as they play a multitude of characters. Paranoia is central to the play. One woman doesn't know why she's constantly getting pregnant without having sex. Another is visited by Betty Ford and Pat Nixon. (Do I really want to think about Betty and Gerald having sex? I don't think I'm a prude, but yeesh.) Another, a black man, has to deal with anti-government lunatics, who are the most paranoid of them all. By the way, it's a very likable cast, particularly Justin Phillips as Pat Nixon (and others) and Allison Smith as Toni Tennille and Brenda, the miracle mother.
All in all, it's a phantasmagoria united by performances of "Muskrat Love" or "Muskrat Candlelight" as it was originally known.
The play's really too much, though, of a Muskrat ramble, and Kuntz is too good a writer to just ramble. Not that the riffs aren't funny — a scene from Hitchcock's "Rebecca" played by muskrats; a monologue on Manifest Destiny that tries to find an analog in Destiny's Child; a mashup of "Duck Dynasty" and "Antiques Roadshow" into one reality TV series.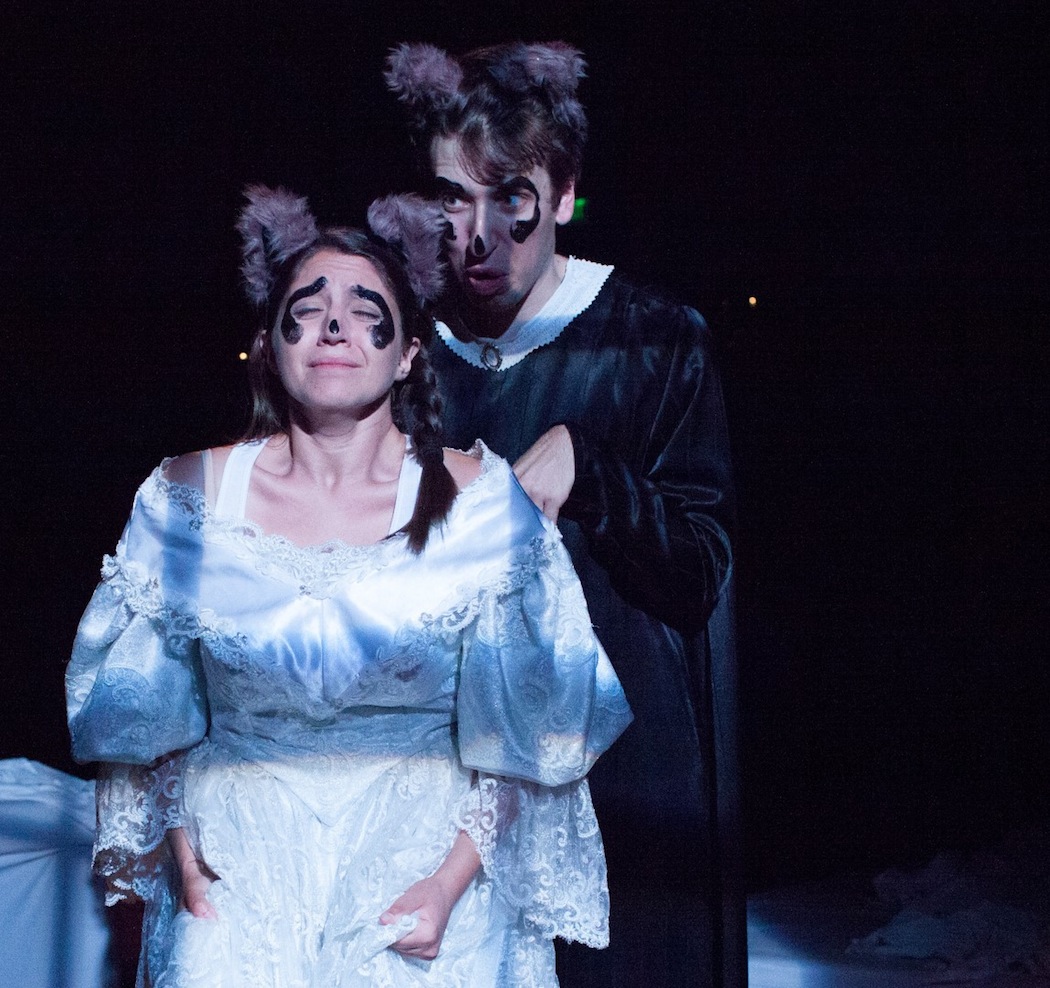 To any point? Perhaps Kuntz is sending up phantasmagorias like "Angels in America" and analyses of American politics like "People's History." If so, it seems like a trivial pursuit. He also keeps circling back on paranoia. Why are so many people paranoid about the government? Are they at all justified? Here, too, it seems a little underdeveloped for an epic.
Speaking of paranoia, there's a riff by Mary Todd Lincoln about how John Wilkes Booth was actually aiming for her because she had panned him in a theater review. Was it the same actress who whipped a pack of Drake's Cakes (I think)  at my head? (I ducked.)  I actually Googled the cast members to see if I had given her a bad review. (Apparently not.)
No bad reviews here. Just a plea to tighten things up. There's a good play in the "American Muskrat" waiting to get out. A 3 1/2 hour epic? Probably not.