Body Of U.S. General Killed In Afghanistan Arrives At Dover Air Force Base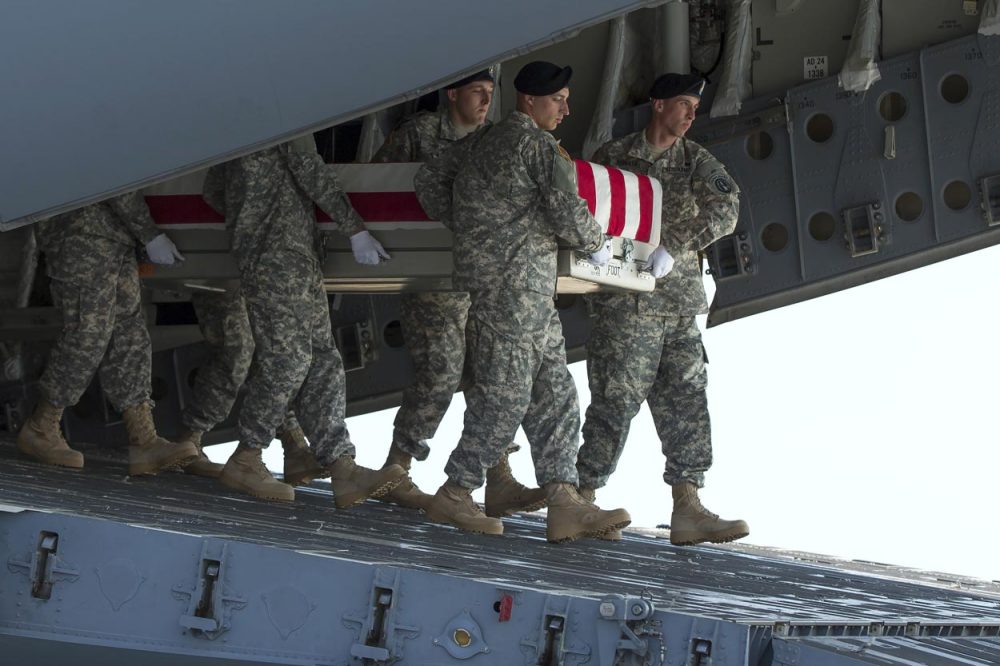 This article is more than 6 years old.
The body of a two-star general killed in an Afghan "insider attack" arrived Thursday at Dover Air Force Base in Delaware to be prepared for burial at Arlington National Cemetery.
A C-17 cargo plane carrying the body of Maj. Gen. Harold Greene, 55, landed under blue skies at the Dover base, home to the nation's largest military mortuary.
Air Force chaplain Maj. Melvin K. Smith boarded the plane to offer a prayer. White-gloved soldiers then solemnly carried a flag-draped metal case with Greene's remains to a waiting mortuary vehicle as Army Secretary John McHugh stood solemnly and Army Chief of Staff Gen. Ray Odierno gave a farewell salute.
In an unusual step for casualty transfers at Dover, members of Greene's family were escorted onto the plane at their request to thank members of the flight crew.
Greene is the highest-ranked U.S. officer to be killed in combat since 1970 during the Vietnam War. Greene, a 34-year U.S. Army veteran, also is the highest-ranked American officer killed in combat in the wars in Afghanistan and Iraq.
An Afghan soldier killed Greene and wounded 15 other allied troops Tuesday, including a German general and two Afghan generals. The soldier who opened fire was subsequently killed in a shootout. There was no indication that Greene was specifically targeted.
An Afghan military official said Wednesday that the gunman, who went by the name Rafiqullah, hid in a bathroom with a NATO assault rifle, then opened fire when a group of officers from international forces passed by. The official spoke on condition of anonymity because he was not authorized to release the information. A second Afghan military official corroborated his account.
There has been no claim of responsibility in the shooting.
Associated Press writers Amir Shah in Kabul, Afghanistan, contributed to this report.
This article was originally published on August 07, 2014.