Beacon Hill Group Sues To Stop Installation Of Sidewalk Ramps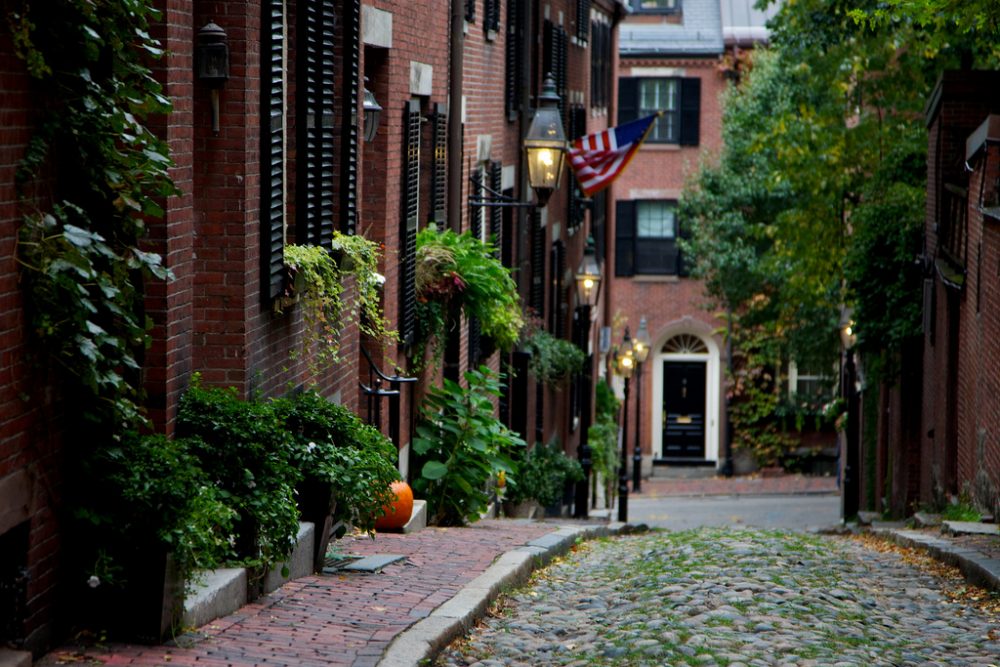 This article is more than 6 years old.
A Beacon Hill residents association has sued the city of Boston to stop the installation of sidewalk ramps for the disabled the civic group says would spoil the character of the historic neighborhood.
The Beacon Hill Civic Association said in the complaint filed in Suffolk Superior Court on Tuesday that it is trying to "prohibit the city from reconstructing or altering the sidewalks and streetscape in the historic district using historically inappropriate materials and designs."
The suit was filed on the same day city workers began installing the first of more than 250 ramps.
It's not access for the disabled the civic group opposes, but the materials the city is using. Residents would rather have ramps made of granite than concrete, so they are more in tune with the architecture of the Colonial-era neighborhood with red brick sidewalks and narrow cobblestone streets. Mayor Martin Walsh's administration has rejected that idea as too expensive.
Keeta Gilmore, who chairs the civic association's board of directors, tells The Boston Globe that Walsh has circumvented the process for making changes to the sidewalks.
Her organization has looked at ramps in historic districts across the country, and says there are "lots of wonderful ideas" being applied elsewhere.
"Coming to the table and discussing materials and something that's more appropriate when you have brick sidewalks is absolutely our goal," she said.
Walsh has said the ramps are necessary to comply with federal disability law.
A spokeswoman for the mayor says the work will continue despite the suit.
This article was originally published on August 13, 2014.