N.H. Hometown Mourns 'Courageous' James Foley
02:51
Play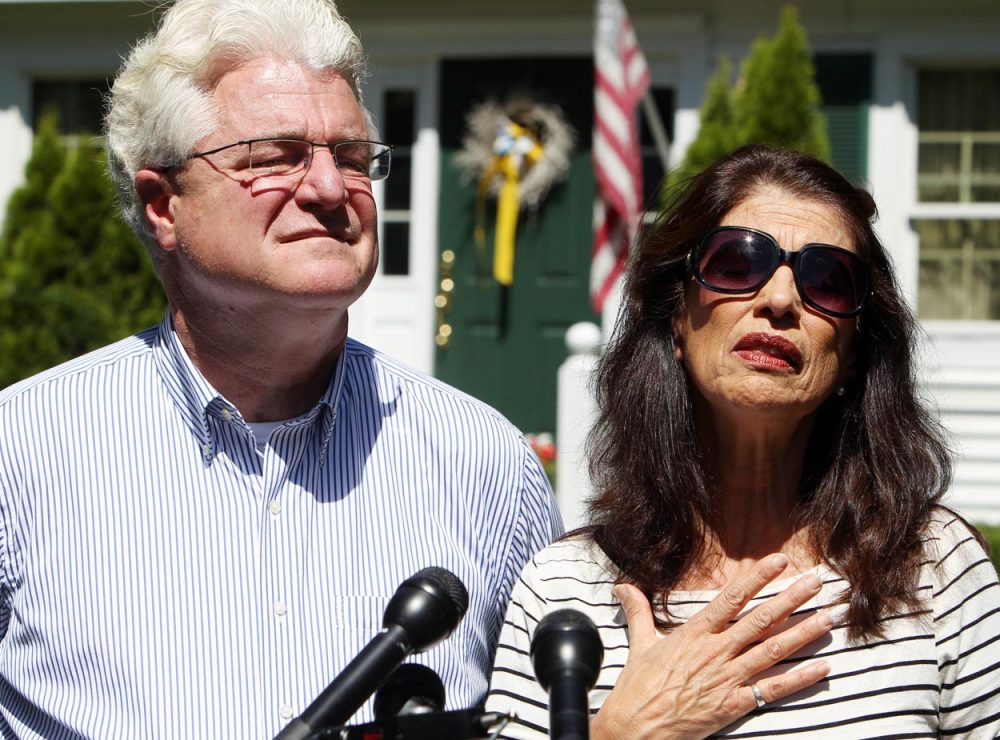 This article is more than 7 years old.
The parents of James Foley, the American journalist executed by his Islamic State captors, spoke outside their home here in Rochester on Wednesday, and described his beheading as "horrific."
"People can die in lots of different ways, but this way was the most horrific, and it haunts me how much pain he was in and how cruel this method of execution is, as opposed to so many others, so it testifies to his courage," his father John Foley said.
"It does," his mother Diane Foley chimed him. "He was courageous to the end," John said.
Courageous is how people in town who know the Foleys describe the family. Many describe how Diane dropped everything over the last two years to get her son rescued, after he was captured while reporting in Syria in 2012.
Several people in town argued that the U.S. government failed the family. But this was said hours before U.S. officials announced that special forces teams went into Syria to try to rescue Foley as well as other hostages, but could not find him.
When in town, Foley, like the rest of his family, enjoyed dinner and beers at Mel Flanagan's, a big gleaming Irish pub on Rochester's Main Street. It's owned by Walter Belville, who dropped food off at the Foleys' home on Wednesday. Foley had options in life, Belville said.
"He could have stayed home, been a teacher," Belville said. "He was a teacher before and a mentor, and he could have very easily stayed out of harm's way, but he was a type of guy who was a true journalist. He wanted to go out where people were hurting."
When Foley was kidnapped by ISIS, he was working as a freelancer for the Boston-based online international news service GlobalPost. Belville said the entire family was about service, from father John to two of Foley's siblings who serve in the military. If all families were like the Foleys, another family friend said, the world would be a better place.
The Foleys go to a Catholic Church, Holy Rosary, in the heart of this small town still struggling to recover from the loss of its manufacturing plants, lagging behind prosperous towns nearby, like Durham and Portsmouth.
"My prayer for them is peace, and I think that's how the community of Rochester is going to respond," said Packy Campbell, who attends church with the Foleys. "I think that's how the Church of the Holy Rosary is going to respond, and I think that when you talk about healing and hope and peace, this is what it means."
The family church is expected to hold a Mass of healing this Sunday. It will not be a memorial service.
That has been set for October, as people in town hold out the hope that somehow, the people who murdered Foley will allow his body to be returned to his family.
This segment aired on August 21, 2014.