Red Sox Lose 2-0 To Angels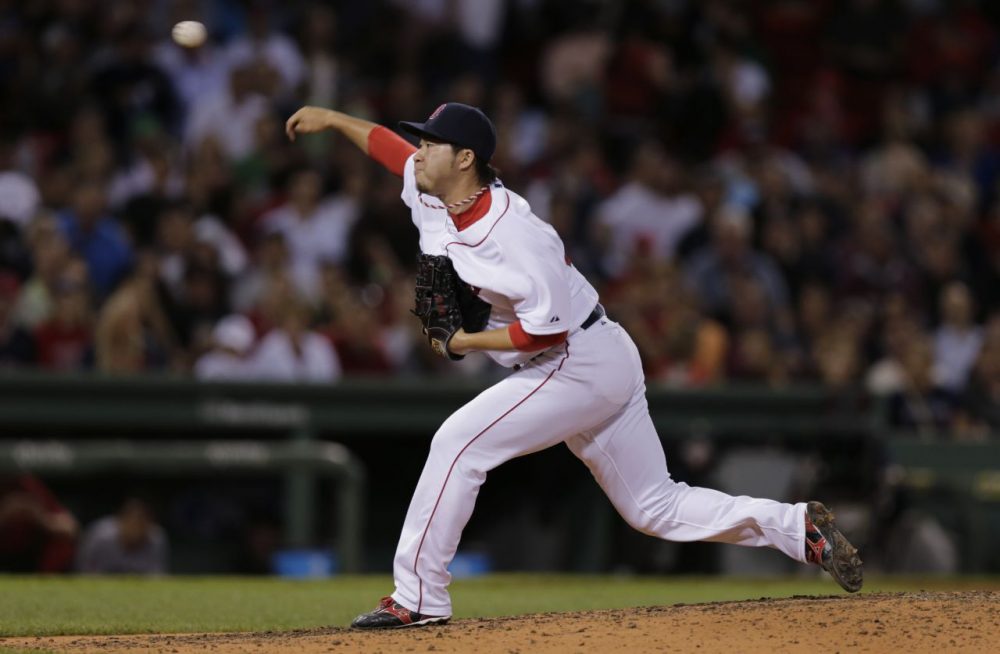 This article is more than 6 years old.
Leaving runners on base wasn't as much of a problem as getting them there for the Boston Red Sox as their losing skid hit five in a 2-0 loss to the Los Angeles Angels.
Rookie Will Shoemaker took a no hitter deep into the seventh inning Thursday and the Angels held on to complete the four-game sweep with a shutout.
The only hit Shoemaker (12-4) allowed was a double to Will Middlebrooks with two outs in the seventh. It was the only hit for the Red Sox, who had only three runners reach base.
"We couldn't get anything going against him. He's been very consistent for them," Boston manager John Farrell said.
Shoemaker struck out nine and held the Red Sox to one hit over 7 2-3 innings before a two-out walk to Mookie Betts in the eighth ended his night. It was the only walk of the night for Shoemaker.
Jason Grilli pitched the ninth for his 12th save of the season and first with the Angels since coming to Los Angeles in a deal with Pittsburgh on June 27.
The Angels have won four straight and eight of nine, taking a two-game lead over the A's into this weekend's series at Oakland.
The Red Sox fell to a season-low 15 games under .500 at 56-71.
Josh Hamilton hit an RBI double in the first and Kole Calhoun hit a sacrifice fly in the seventh for Los Angeles' only other run. It was all the offense the Angels needed as Shoemaker danced with a no-hit bid into the seventh inning. Will Middlebrooks broke it up on a two-out double to left in the seventh for Boston, which lost its fifth straight.
Boston entered the game in a slump of 2-for-39 with runners in scoring position.
Rubby De La Rosa (4-5) pitched 6 2-3 innings, allowing two runs eight hits and getting himself out of a couple of jams as he tied his career high with eight strikeouts. Boston was able to cut off potential rallies for the Angels in the first and seventh, holding them to run in each and staying within reach throughout Shoemaker's no-hit bid.
"I thought he settled in. I thought he was really strong early on," Farrell said. "He settled in and was very good. I thought he pitched well enough to win on most nights tonight."