Don't Forget The Legislature: Breaking Down The (Few) Races To Watch
This article is more than 7 years old.
Discussion above with State House News Service's Mike Deehan and Gintautas Dumcius
---
As the state primary approaches, there are many big questions that remain to be answered. Like: Can Martha Coakley hold on to the lead she's had in the gubernatorial polls?
One question with a certain answer is: How different will the makeup of the state Legislature be when they convene on Beacon Hill this coming January? The answer: Not very.
Only a handful of legislative incumbents are not running for re-election, and most incumbents — both Democrats and Republicans — are facing no or token opposition this year. Still, there are some interesting legislative contests playing out on primary day.
In theory, there could be a maximum of 400 legislative primaries, assuming there were two or more candidates vying for both the Democratic and Republican nominations in each of the 160 House districts and 40 Senate districts. In reality, there are far fewer races.
For the state Senate, there are only nine contests: seven Democratic and two Republican. Three incumbent Democrats — Kathleen O'Connor Ives of Newburyport, Sonia Chang Diaz of Boston and Harriette Chandler of Worcester — are being challenged from within their party. The four incumbent Republicans all have a free pass in the Sept. 9 primary. Two of them, Bruce Tarr of Gloucester and Robert Hedlund of Weymouth, are running unopposed both in the primary and in the Nov. 4 general election.
Two Senate primary races to watch are in central and western Massachusetts. In the First Hampden and Hampshire Senate District, Wilbraham Democratic state Sen. Gale Candaras is retiring and five Democrats are vying for the nomination to succeed her. The winner faces a Republican in November.
In the geographically huge Worcester, Hampden, Hampshire and Middlesex District, which encompasses a large part of central Massachusetts, Democrat Stephen Brewer is retiring. Only one Democrat, state Rep. Anne Gobi of Spencer, is running, and is assured a spot on the November ballot. On the Republican side, two candidates are locked in a tough race to face Gobi in the general election.
There are a total of 37 primaries for the Massachusetts House, with 14 incumbents facing a challenge from within their own primary. A bulk of those are freshman representatives, many chosen during what seemed like endless special elections over the past few years. Only one Republican incumbent representative, freshman Leonard Mirra of West Newbury, faces a challenge from another Republican. There are primaries for 17 open seats; the most interesting are three districts that have both Democratic and Republican primaries. They are the 5th Worcester, made up several communities in the Brookfield area, the 18th Worcester, made up of the towns of Douglas, Oxford, Sutton and Webster, and the 10th Plymouth, consisting of the east side of Brockton, West Bridgewater and part of East Bridgewater.
- For a complete look at all the primaries, see the document below (click button in lower-right for full screen):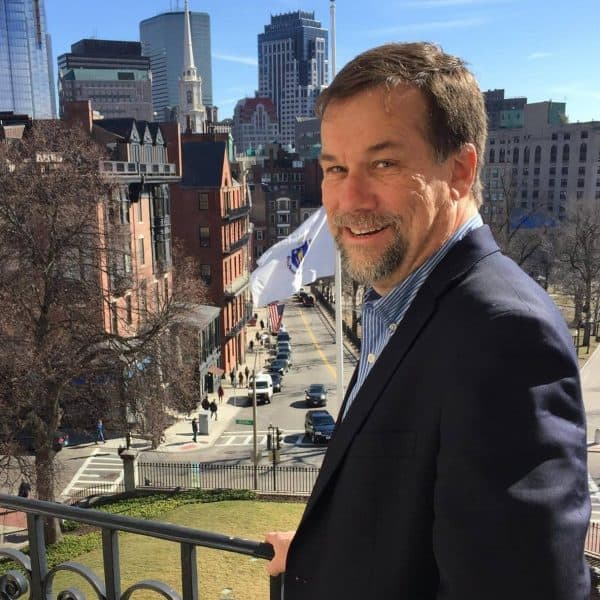 Steve Brown Senior Reporter/Anchor
Steve Brown is a veteran broadcast journalist who serves as WBUR's senior State House reporter.