Republican Fisher Aims To Be The State's Next General Manager
Resume
Fourth in a series of profiles of the gubernatorial candidates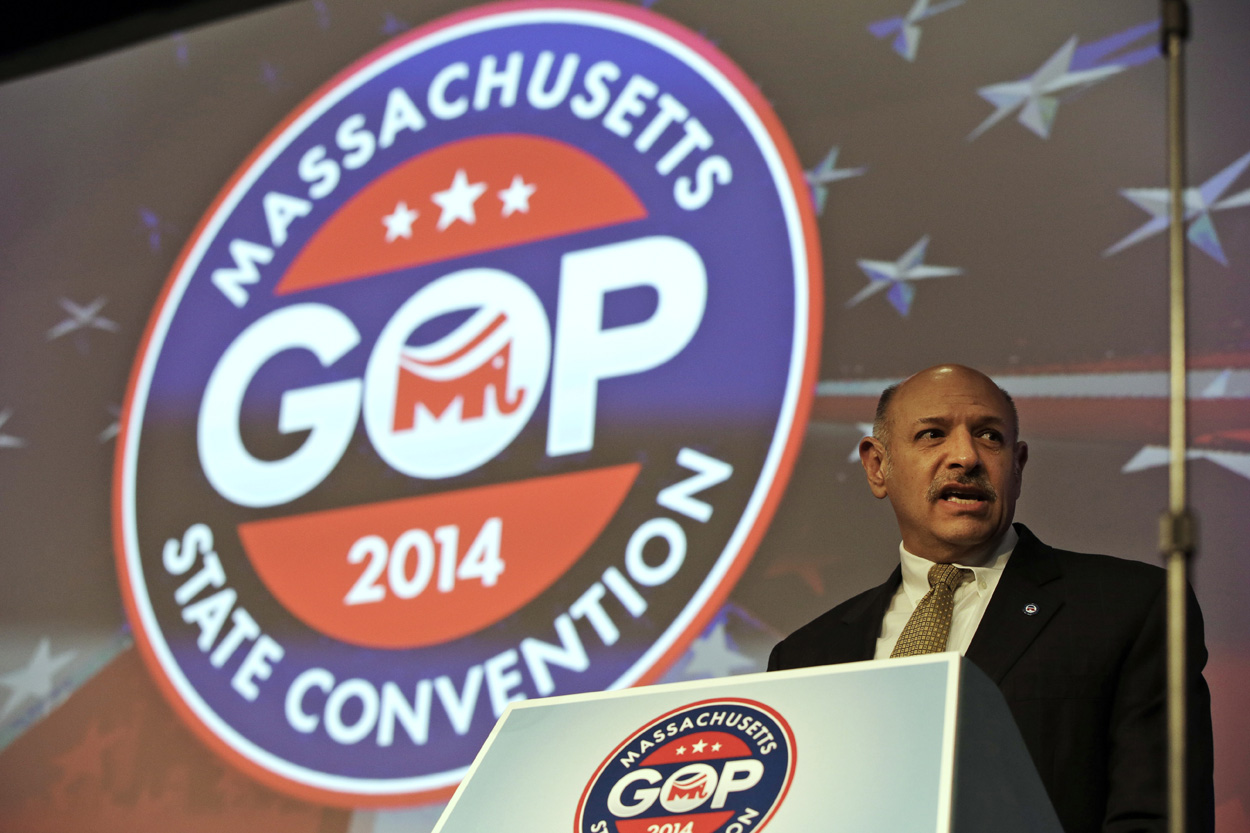 AUBURN, Mass. — The race for the Republican gubernatorial nomination pits former CEO Charlie Baker against lesser known general manager Mark Fisher. The business owner is bringing some Tea Party flavor the race for the GOP nomination.
Just a mile or two off the Mass Pike here in Auburn outside Worcester, there's a railroad spur lined with plain-colored metal buildings. These are companies with names like Consolidated Fabricators, American Steel and Aluminum Corp. and Merchant's Fabrication, Inc.
Inside Merchant's, you'll find a man bidding to be the next Massachusetts governor at the control panel of a metal cutting machine.
"We start off with sheet and plate, flat stock or tubing, round or square," Fisher said. "And we shear it, bend it, roll it, punch it, weld it, water-jet cut it. It's fabrication rather than machining. A lot of people get it confused."
This shop makes small prototype parts for Keurig Green Mountain coffee roasters and big parts for General Electric power plants around the globe, and a lot of other stuff for a lot of other companies you've never heard of. Inside the small bookkeeping office, Fisher has his desk. On it sits a portrait of Jesus Christ, a mug with the GOP elephant and a tape measure.
"Taking something from paper, an idea," Fisher said. "And making [it] into something concrete. I like doing that! I like taking an idea in your head and making something concrete about it."
Fisher has an idea for Massachusetts — an idea of a state that runs more efficiently, more like a business.
"If things were going well in Massachusetts, running as a Republican wouldn't have a chance to win as dogcatcher," Fisher said. "But I'm saying, 'No, things are terribly wrong.' I think we're becoming dysfunctional. Listen to the mayors of our cities and towns. The fraud and abuse. The scandals with DCF. On and on and on. The drug lab, the compounding pharmacy. Illegal immigration. These are Democrat problems. Isn't it time for a change? Let's get a Republican in there."
But Fisher does not want the Republican he's running against, Charlie Baker. Fisher says Baker is really just a Democrat. It's why Fisher embraces his Tea Party label; he considers it a true alternative for conservatives, even though he has to defend that label all the time.
"There is this bias: Tea Party, bigoted, racist, nativist, blah, blah, blah," Fisher said. "It's tough to fight through that."
Fisher is not a Harvard graduate like Baker. He grew up in western Massachusetts, in Westfield to working-class parents. His mother had a second-grade education. He got accepted to college but decided to go to work for an envelope company. He joined a union. Eventually, he did go to college, earning a mechanical engineering degree at Worcester Polytechnic Institute. He later earned an MBA there, too. And on the campaign trail, he tells his audiences that schools should go back to teaching wood shop and home economics.
"You should have been a carpenter," said Lillian Reiss to Fisher at the Deutsches Altenheim, an extended care facility in West Roxbury. "You hit the nail right on the head!"
A defining issue for Fisher is state support for illegal immigrants, such as in-state tuition for their children or state-issued driver's licenses. He says giving those benefits takes public resources away from other worthy programs for citizens, meaning less money for social welfare and for unemployed workers.
"What I've been saying is, illegal immigrants, they have 50 states to choose from," Fisher said. "If the benefits are cut off from one state, it doesn't solve the federal problem of them coming to the United States, but with regard to Massachusetts, it will solve the problem in that particular state. Where are they going to go?"
Out on the shop floor at Merchant's, one of the company's eight employees is welding a flange onto a steel pipe. Wanderson Amaral is an immigrant from Brazil. He's on a green card and just passed his citizenship test. Fisher wants to be there when he takes his oath.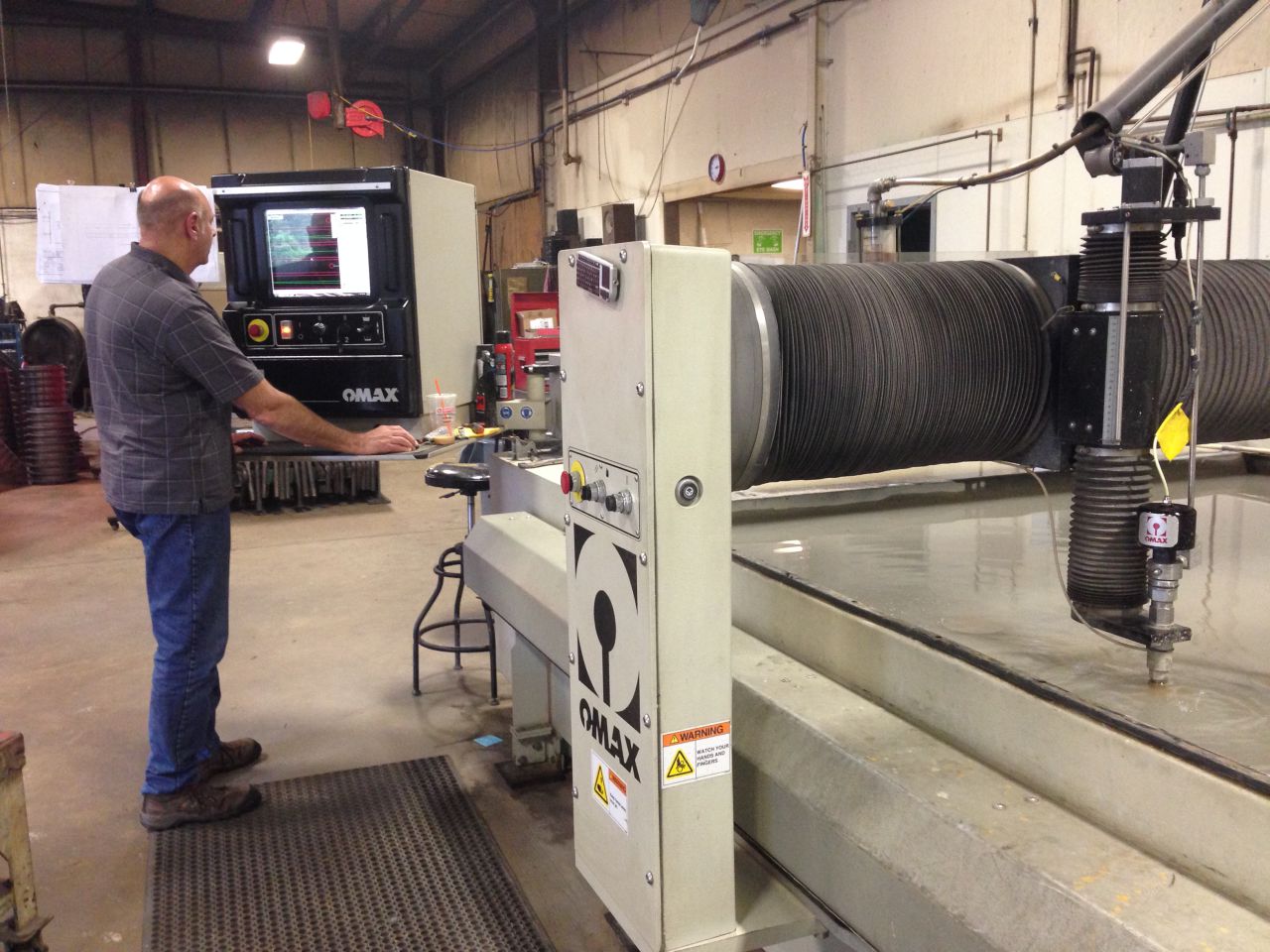 Amaral says there was a time, before he worked for Fisher, that he was in the U.S. illegally for about 18 months. He thinks illegal immigrants should be able to get driver's licenses, and he says he told that to his boss.
"Because I think some people really do the way I do," Amaral said as he got the next pipe ready for welding. "They pay tax. They're still illegal but they pay tax. They have kids, they like to be here, they have a house. And they don't have a license. You know what I mean? It's not everybody who's bad."
Amaral said he and Fisher agreed to disagree. But Amaral agrees with his boss that there is a ton of abuse of public resources. It bothers Amaral that he knows people who get housing assistance and still drive nicer cars than he does. It also bothers him that he knows people who lie about their income to get waivers from public fees like school busing charges. Amaral said the system is poorly run and he thinks his boss would fix it.
"I just disagree a little bit on the [driver's] license," Amaral said. "But the rest I really, you know, I think he can be a good governor."
Company foreman Jason Puckett said Fisher is a good guy.
"You know a lot of bosses you work for try to micro-manage you," Puckett said. "He's confident I can do my own thing. And when he sees stuff get late he'll come out and check me, for sure! But he's not about micromanaging people. He'll get people he trusts, put them in a position and say, 'This is what I need from you.'"
Puckett said Fisher has increased benefits to workers and started sharing profits, too. The foreman said Fisher has always given workers what they deserve, and they've seen him bothered when he sees people get something they don't deserve. But Puckett and other workers at Fisher's company never expected he'd run for office.
"It was a surprise!" Pucket said. "He had expressed his concerns, like anytime something when you said, 'Can you guys believe this?!' You know? And then one day he said, 'Look, this is what I'm gonna do,' and we're like, 'Whoa!'"
Fisher said he has the will to get to the state's corner office and the willingness to be flexible.
"Those are skills that I think I have that can bring to the governor's office. And, like I said, common sense. I think a lot of people are frustrated by the lack of common sense."
Fisher says if he were elected governor, he would sell his metal fabrication company in Auburn to focus on being general manager of the commonwealth.
More Coverage
This segment aired on September 4, 2014.