With New Building, Boston Conservatory Hopes To Raise Its Profile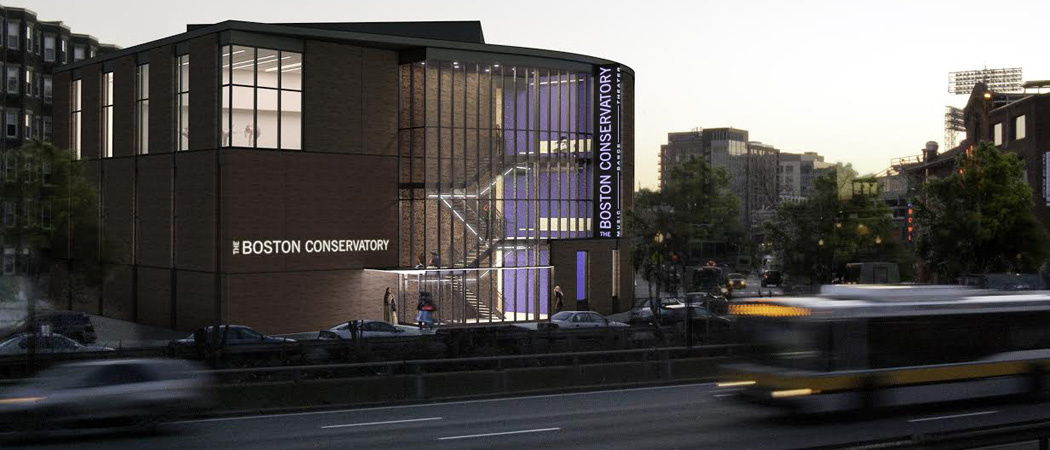 This article is more than 7 years old.
It's hard to miss the Boston Conservatory's new state-of-the-art studio and performance building as you drive past Fenway Park on the Mass Pike, and that's the point.
"There's a school here that places graduates both at the Metropolitan Opera and in lead roles on Broadway ... and people have trouble finding us," President Richard Ortner said with a bemused shrug.
He's working to change that. Ortner's mission is to raise the profile of the country's oldest performing arts conservatory.
Founded in 1867 by visionary European musicians, the Boston Conservatory has grown in size and stature. And now the school's infrastructure is finally catching up -- this is the second new building in about five years.
"This building, facing the Turnpike as it does, now gives everyone in the city, as well as our visitors, an easy physical locator," Ortner said. "We bought ourselves a 100-year billboard."
Another one of Ortner's goals is to improve the school's creative environment.
In the old days (meaning just last spring) the conservatory's 750 actors, instrumentalists, vocalists and dancers performed and practiced in studio spaces scattered throughout the city. Ortner hopes the new building will act as a cross-disciplinary incubator for collaboration.
The president joked that the new and improved digs aren't exactly an attempt to keep up with the Joneses, but he admitted it's often felt like the Boston Conservatory has lived in the shadows of other local music institutions.
"There's another conservatory in town which has a very famous hall," he said, referring to the New England Conservatory's Jordan Hall. "Our large next door neighbor, Berklee, has just done such a splendid job with its new building on Mass Ave, and it gets an awful lot of attention.
"It's easy for a small school like the Boston Conservatory to get a little bit lost among larger neighbors," he added.
There are 17 practice rooms in the Conservatory's new building, and a 3,200-square-foot acoustically pristine performance hall.
During a sound check for a celebratory concert, sophomore harp player Anna Ellsworth said the seemingly "little things" in the building's design are game-changers, like the elevators.
"It's a really big deal for this instrument, and the doors are accommodating too," the harpist said.
Eric Hewitt, chair of the woodwind department, said the new building is already sending a message to the musicians in a school better known for producing stellar opera singers and Broadway-bound vocalists.
"It's telling them that they are the big stars too," he said. "Even though we don't always see them on the main stage singing and belting it out."
Hewitt also believes the building will usher in a larger, school-wide shift in self-perception.
"We're riding this enormous wave of energy that comes from everyone's excitement about what's going to be possible now that we're in this space," he said. "We're so visible in such a new, different way from our former identity."
The Boston Conservatory paid $20 million for the new building and land, according to Ortner. And he said the building's footprint only occupies half of the lot they purchased, which leaves room for further growth.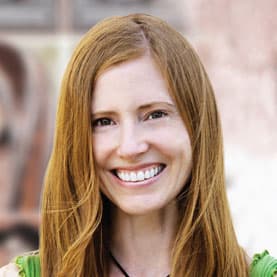 Andrea Shea Senior Arts Reporter
Andrea Shea is WBUR's arts reporter.