ARTery's Guide To The 19 Best Concerts To See Here This Fall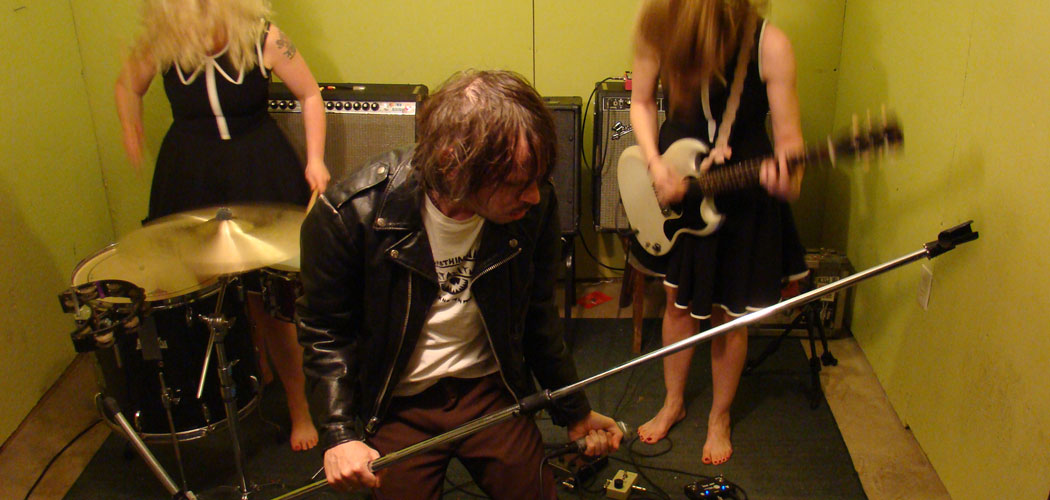 This article is more than 7 years old.
If anything can attest to the sheer number of excellent music offerings in this fair greater-metropolitan-region of ours, both local and visiting, it is the act of making a list. It was quite a task to pare this fall concert preview down to something manageable, and we look forward to reading your own suggestions in the comments section below.
Freeman: Sept. 17 at the Sinclair in Cambridge
Since retiring his musical alter ego Gene Ween in 2012, Aaron Freeman, the former lead singer of weirdo pop group Ween, has recorded a disconcertingly sensitive, self-titled album with his new band, Freeman. The absurdist sensibility that defined Ween is still present, though tempered somewhat by the singer-songwriter's probing poetry, and the new music is by turns surprising and beautiful.
Boston En Masse: Sept. 18 to 22 at Church of Boston
One hopes this is the first of many iterations of Boston En Masse, a four-day event co-curated by eight Boston-based organizations—Illegally Blind, BUFU Records, Boston Hassle, Fast Apple, Branded Authentic Hip Hop Showcase, AR Classic Records, Vanyaland, and Allston Pudding—and showcasing exclusively local music across rock, hip hop, electronic, and pop music. Headliners include distortion-driven The Monsieurs (pictured at top in a photo by Nora Allen-Willes), the restless, sardonic emcee/producer Esh the Monolith, disco-esque electro-pop outfit Color Channel, and surfy psych-rockers Vundabar.
Homewreckers: Sept. 18 at Goethe-Institut in Boston
The German trio mixes found sound samples, electronic relics, and live instrumentation to create offbeat, funk-infused musical landscapes.
Thalia Zedek at Queerstock: Sept. 21 at T.T. the Bear's Place in Cambridge
Queerstock, a fundraiser for queer women in music, includes a set by Thalia Zedek, one of Boston's most underrated musicians and a fixture in the local scene. Over the course of her decades-long career, Zedek has been involved with numerous indie-rock cult favorites, including Live Skull and Come, and produced a rich collection of solo work. She sings with weary roughness and builds emotional songs around her vast, atmospheric guitar work.
Joey Bada$$: Sept. 27 at Paradise Rock Club in Boston
Brooklyn rapper Joey Bada$$ burst onto the scene in 2012 at the tender age of 17 with his mixtape "1999," which showcased a slinky, intricate flow and a fondness for '90s boom-bap. His much-anticipated independent debut album, "B4DA$$," is due out this fall.
Dutch ReBelle: Sept. 26 at the Middle East Downstairs in Cambridge
At long last, the Boston emcee celebrates her full-length debut, "The ReBelle Diaries."
Buke and Gase: Oct. 2 at Great Scott in Allston
The Brooklyn duo Buke and Gase is named for Arone Dyer and Aron Sanchez's distinctive invented instruments: a modified six-string baritone ukulele (buke) and a bass-guitar mashup (gase). Manipulating a strange collection of overdriven stringed instruments and foot-operated percussion, Buke and Gase generate gigantic, propulsive sounds that are by turns abrasive and transcendent.
Zakir Hussain, Kumaresh Rajagopalan, and Jayanthi Kumaresh: Oct. 4 at Tsai Performance Center in Boston
You don't need to be a musical connoisseur to recognize genius when you hear it. Tabla master Zakir Hussain, violinist Kumaresh Rajagopalan, and the virtuosic Jayanthi Kumaresh, who plays a plucked stringed instrument called a "veena," bring brilliance and playfulness to classical Indian music.
Cat Power: Oct. 6 at Paradise Rock Club in Boston
The pop singer Cat Power, aka Chan Marshall, is prone to erratic and abruptly-ending performances, and in 2012 cancelled a tour promoting her long-anticipated album, "Sun," due to a serious illness. "Sun," was a career rebirth of sorts, and any live performance from the brilliant, ever-shifting songwriter feels special.
Anaïs Mitchell: Oct. 13 at Club Passim in Cambridge
The Vermont singer Anaïs Mitchell is one of the most gifted and creative songwriters working today. After a stint promoting an album of traditional folk ballads, she is back to performing solo, and proves as adept at penning stunning, poetic originals as ever.
White Fence with King Gizzard & the Lizard Wizard, Jaun Wauters, and CreaturoS: Oct. 14 at Great Scott in Allston
Good-natured Californian psych goons White Fence headline with a supporting lineup of like-minded bands, including Boston's kooky freakbeat outfit CreaturoS.
Väsen: Oct. 16 at Club Passim in Cambridge
Few groups play together as well or as dynamically as the Swedish folk trio Väsen. Whether you know (or care) what a nyckelharpa is, you'll wish every band had one after you hear them play.
Flying Lotus: Oct. 17 at Paradise Rock Club in Boston
The LA producer Flying Lotus brings restless ingenuity to everything he touches, be it experimental hip hop or ambient electronic music. He is on tour in support of his upcoming album "You're Dead!"
The Thurston Moore Band: Oct. 22 at the Sinclair in Cambridge
The former Sonic Youth frontman and indie rock icon tours in support of his new solo effort "The Best Day."
Preservation Hall Jazz Band: Oct. 26 at Berklee Performance Center in Boston
Since 1963, the Preservation Hall Jazz Band has kept New Orleans-style big band jazz alive, powerful, and unfailingly joyous.
Speedy Ortiz: Oct. 30 at Great Scott in Allston
Northampton band Speedy Ortiz bring a taste for dissonance and compositional eccentricity to appealing noise pop.
Screaming Females: Nov. 6 at T.T. the Bear's Place in Cambridge
Fronted by introverted guitar shredder Marissa Paternoster, the New Jersey indie punk freaks Screaming Females put on a bracing live show. Boston anthem rockers Mean Creek are among the opening acts.
Sallie Ford: Nov. 12 at Great Scott in Allston
Portland, Oregon, musician Sallie Ford rose to indie rock prominence as frontwoman for the rockabilly-esque Sallie Ford and the Sound Outside. A dynamic performer with a rebellious streak, she is taking her brand-new, all-girl band on the road.
Crooked Still: Nov. 29 at the Sinclair in Cambridge
The Boston-born alt-bluegrass group Crooked Still will bring their inventive, string-driven music to the Sinclair in a rare performance since going on hiatus in 2011.
This article was originally published on September 11, 2014.