No More MCAS? Boston Considers New Test For Grades 3-8
This article is more than 6 years old.
Boston may become the latest school district to move away from using MCAS exams to assess students in grades 3-8.
The use of the new test — the Partnership for Assessment of Readiness for College and Careers, or PARCC — was proposed by John McDonough, the interim superintendent of Boston Public Schools. The proposal is on the agenda for the School Committee, which meets Wednesday.
If approved, Boston Public Schools would implement the test in spring 2015. After conducting a field test last spring, the Massachusetts Department of Elementary and Secondary Education gave school districts the option of administering either PARCC or MCAS tests to students in grades 3-8 this coming spring.
This school year is the second of a two-year trial run of the PARCC exam, which measures students skills based on Common Core standards in math and English. The trial will set up a basis for the state to decide in fall 2015 whether to get rid of MCAS and implement PARCC for English and math assessments in grades 3-8, starting in spring 2016.
In a statement on the BPS website, McDonough called the PARCC exam a "better tool" than the MCAS in assessing students academically:
Our efforts to eliminate achievement gaps are strengthened when we accurately measure academic performance in ways that are connected to what our students are actually learning. We believe the PARCC assessment is a better tool than MCAS for this purpose.
The two tests offer some key differences. The PARCC exam has time limits, while the MCAS exam does not. The PARCC exam is also computer-based, which some say will improve how student progress is tracked.
WBUR's Learning Lab has a thorough overview of the PARCC test and how it compares to the MCAS exam.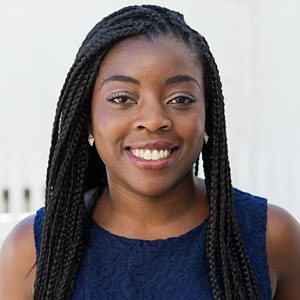 Zeninjor Enwemeka Reporter
Zeninjor Enwemeka is a reporter who covers business, tech and culture as part of WBUR's Bostonomix team, which focuses on the innovation economy.