Soldier From Massachusetts Killed In Afghanistan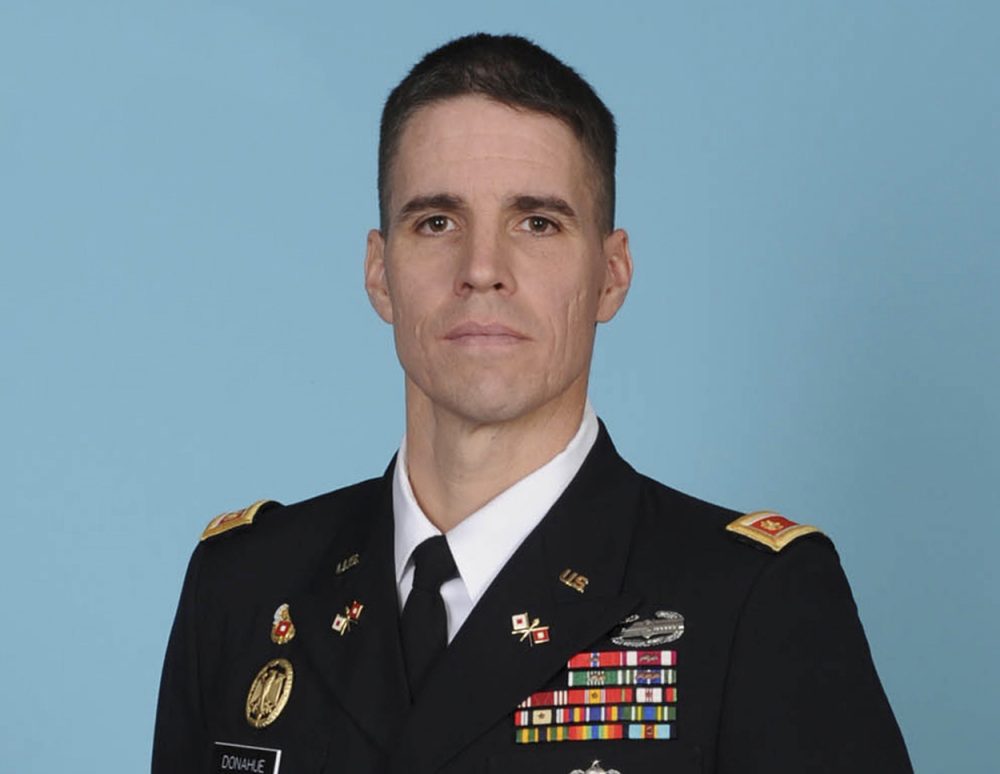 This article is more than 6 years old.
An Army paratrooper who grew up in Massachusetts has been killed in Afghanistan.
The Pentagon said 41-year-old Maj. Michael Donahue and a U.S. civilian contractor died Tuesday in an enemy attack. Details of the attack weren't given. Officials have said a car bomb near an international military convoy on Tuesday in Kabul killed three members of a NATO-led force.
Donahue, a 1990 graduate of Whitman-Hanson Regional High School, was assigned to the Headquarters and Headquarters Battalion, XVIII Airborne Corps, Fort Bragg, North Carolina.
The Army said Donahue is survived by his wife and three children. He served three combat tours and was awarded the Bronze Star.
Donahue is the second paratrooper from Massachusetts killed in Afghanistan this month. Spc. Brian Arsenault of Northborough died Sept. 4 serving with the 82nd Airborne Division in Ghazni.