Getting On Target With John Fullbright At Royale Boston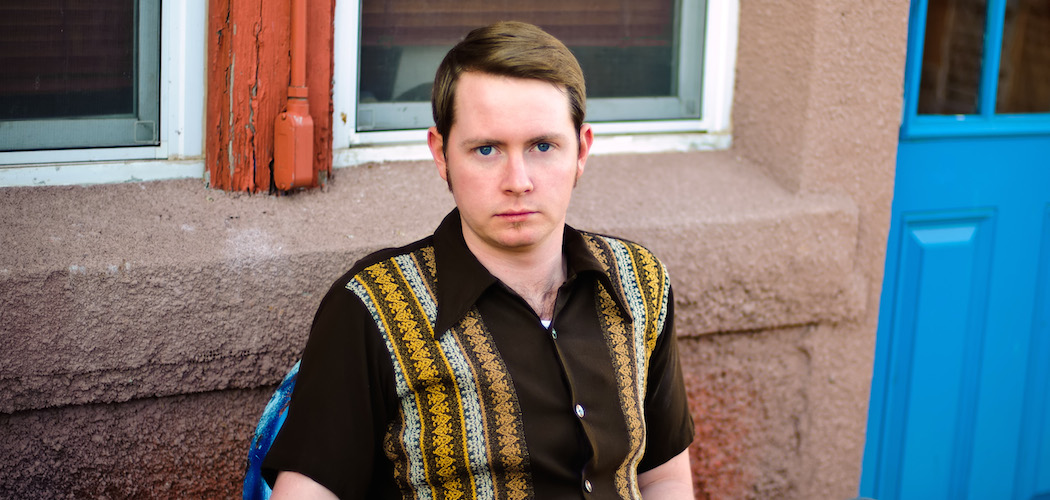 This article is more than 7 years old.
Singer-songwriter John Fullbright grew up just 15 minutes from the birthplace of Woody Guthrie. No wonder he became a folk singer, right?
Wrong. Despite the fact his hometown of Bearden, Okla., is just 15 minutes down the road from Okemah, the town Guthrie made famous, there was no music scene coalescing when Fullbright was coming up.
"There was a cattle scene," Fullbright says during a phone interview from a truck stop somewhere in North Carolina. "Other than that I didn't know any other musicians."
Each year, when the Woody Guthrie Folk Festival rolled through, Fullbright got a glimpse of what he was after.
"I'd see other people who played music, and there was this community and I remember thinking, 'That's what I want to be a part of,'" he says. Ultimately, he realized he'd have to leave home to find it.
Perhaps now that Fullbright has two acclaimed albums to his name, along with a Grammy nomination and a recent appearance on the "Late Show with David Letterman," kids back in Okfuskee County will start picking up acoustics and haunting weekend hootenannies in his honor.
Fullbright, who performs at Royale Boston with Shovels & Rope on Sept. 26 and 27, has come a long way. Two years ago, his album, "From the Ground Up," introduced the world to the baby faced folkie with the eye for the telling detail and thoughtful takes on love and life along with a plaintive voice that often soared into a husky growl. Comparisons to pantheon dwellers like Townes Van Zandt and Randy Newman were among the many accolades. Musically straightforward, his songs contain plenty of searching, a bit of heartbreak and just a touch of old-school religion.
Six long days, seventh day He rested
Said, "There's one sure way humans can be bested
Give 'em wine and song, fire and lust
When it all goes wrong I'm the man to trust
And they'll be all my own, all mine together
They will sing my praise, sing my name forever
I am God Above, Lord God Almighty, mama (From "Gawd Above")
It's clear Fullbright sounds older and wiser than someone born during the Reagan years. The 26-year-old's songs are full of surprising twists and bits of introspection rarely found winding their way in and around a handful of chords.
Well it took me 20 years
Just to find myself a pen
For to write down all the words
Just to scratch them out again
I could use another 20 years
To fix the last 15
But it never seems to work to my advantage (From "Satan and St. Paul")
The new album, "Songs," like its title, is plaintive. In the mid-tempo opener, "Happy," he wonders what's so bad about reveling in the felicitous side of life. It showcases all his best talents, which is probably why he chose to perform it on Letterman.
Fullbright next stacks a handful of ballads, slowing down a bit to get across what he has to say.
"It doesn't have to be about writing songs for some big, bad rock show," Fullbright says. "You write songs because you have something to say. I feel comfortable writing those songs; they're really good for me. But that's just a glimpse in time as to what's going on in my life."
Even when he downshifts, Fullbright never forgets to put melody to the fore. He aptly demonstrates this during his performance on WBUR's "Here & Now" in 2012.
Two albums in, Fullbright feels good about his trajectory.
"You have your whole life to write your first record and only a short amount of time to write your second," he says. "The difference is in the songs. The second album, I feel, is more straightforward. I feel like I'm getting a little better at this target shooting."
To wit, this succinct bon mot from the new album: "I met love/Love met me/And we agreed to disagree." Sometimes, it's just that simple.
As is often the case, Fullbright will have bassist David Leach in tow at the Royale. Fullbright says Boston has always been friendly territory .
"We're not there as often as we feel we should be," Fullbright says. "But you can't be everywhere at once."
What can fans expect at the upcoming show? Songs from both albums, of course, and possibly a few tunes hot off the press, so to speak.
"I have a bad habit of singing brand new songs before they're even ready," Fullbright says. "It's great for everybody else, but not for me. People put that [expletive] up on YouTube."
Fullbright's tour is essentially booked through the end of January. After which, he says, he'll turn his attention to his next record.
"I'm already thinking about it, and that's the first step," Fullbright says. "I know I have a good third record in there somewhere. I just got to figure out where it is and what it is."
More from John Winters at johnjwinters.com.