Mass. Doctor Cleared Of Ebola Returns Home
03:35
Play
Dr. Rick Sacra, the Holden doctor who contracted Ebola while working on a medical mission in Liberia, returned home this week after three weeks of treatment in Nebraska.
He hasn't fully recovered from the disease, but that wasn't obvious as he walked into a conference room at University of Massachusetts Medical School in Worcester to a crush of cameras.
"I've got to tell you, I'm tired. Yesterday was my biggest day in the last month and my legs are wobbly and I'm very tired," he said. "I've been told that this process of getting well is going to be two to three months."
Sacra is a professor of family medicine and community health at UMass. But he, his wife and three now-grown sons lived as Christian missionaries in Liberia from 1995 to 2010.
Sacra has returned several times since then, most recently in August, when another doctor with the same missionary organization, Kent Brantly, had contracted Ebola and his colleagues needed help. Sacra immediately went to work delivering babies from mothers who, in many cases, were quite sick with various possible illnesses.
"You can imagine with a woman in pain, bleeding, ill and trying to accomplish a very difficult delivery in a poorly equipped and short-staffed facility," Sacra said. "Some of these situations were chaotic and very challenging."
After falling ill with Ebola on Aug. 29, Sacra says he received fast care with IV fluids. Then within days he was flown to Nebraska, where he received experimental treatments — including the mineral supplement Selenium.
"I was always able to at least stand up, sit on a toilet, etcetera, when I was sick, which I'm very thankful for," he said. "I never got so weak that I was stuck in the bed. But that's not universal."
Sacra says he can't predict the course of Ebola in West Africa. But he's encouraged by new resources pouring into Liberia, where many hospitals are still closed because workers are either sick or too afraid to work.
"Right now you're in this situation where every time you add beds, they're immediately filled. And obviously we have to get beyond that to where there's a little cushion and a little capacity," he said.
As for watching Liberians suffer from afar, while he has been cured of Ebola in the U.S., Sacra says his conscience is clear. As an American citizen, he had access to top-notch care, which is limited even here for such a deadly disease.
"Clearly it's heartbreaking for me to see Liberians suffering from Ebola and from other diseases right now. It's everything because all of the health facilities are non-functional. I guess I would say I've done the best I can to alleviate the suffering in Liberia."
And he and his wife say they have no doubt they will return there.
"He has some immunities now, so maybe I'm less worried," said Sacra's wife, Debbie. "But honestly, we faced the reality that he might not make it even before he left in August. And that was something that we were willing to live with."
"We love the people of Liberia," Rick Sacra added. "I think it's just an affiliation that God has put in our hearts. And I think the odds of my ending up back there are pretty high. I don't have any specific plans, but that's where my heart is."
This segment aired on September 26, 2014.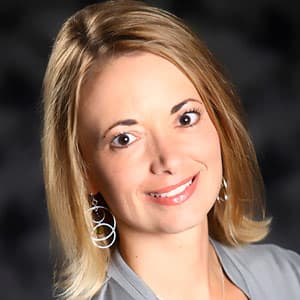 Lynn Jolicoeur Producer/Reporter
Lynn Jolicoeur is the field producer for WBUR's All Things Considered. She also reports for the station's various local news broadcasts.