Tazhayakov Testifies In Robel Phillipos Trial
Play
This article is more than 8 years old.
The jury in the federal obstruction of justice case against Robel Phillipos, a friend of Boston Marathon bombing suspect Dzhokhar Tsarnaev, on Tuesday began hearing testimony from another Tsarnaev friend.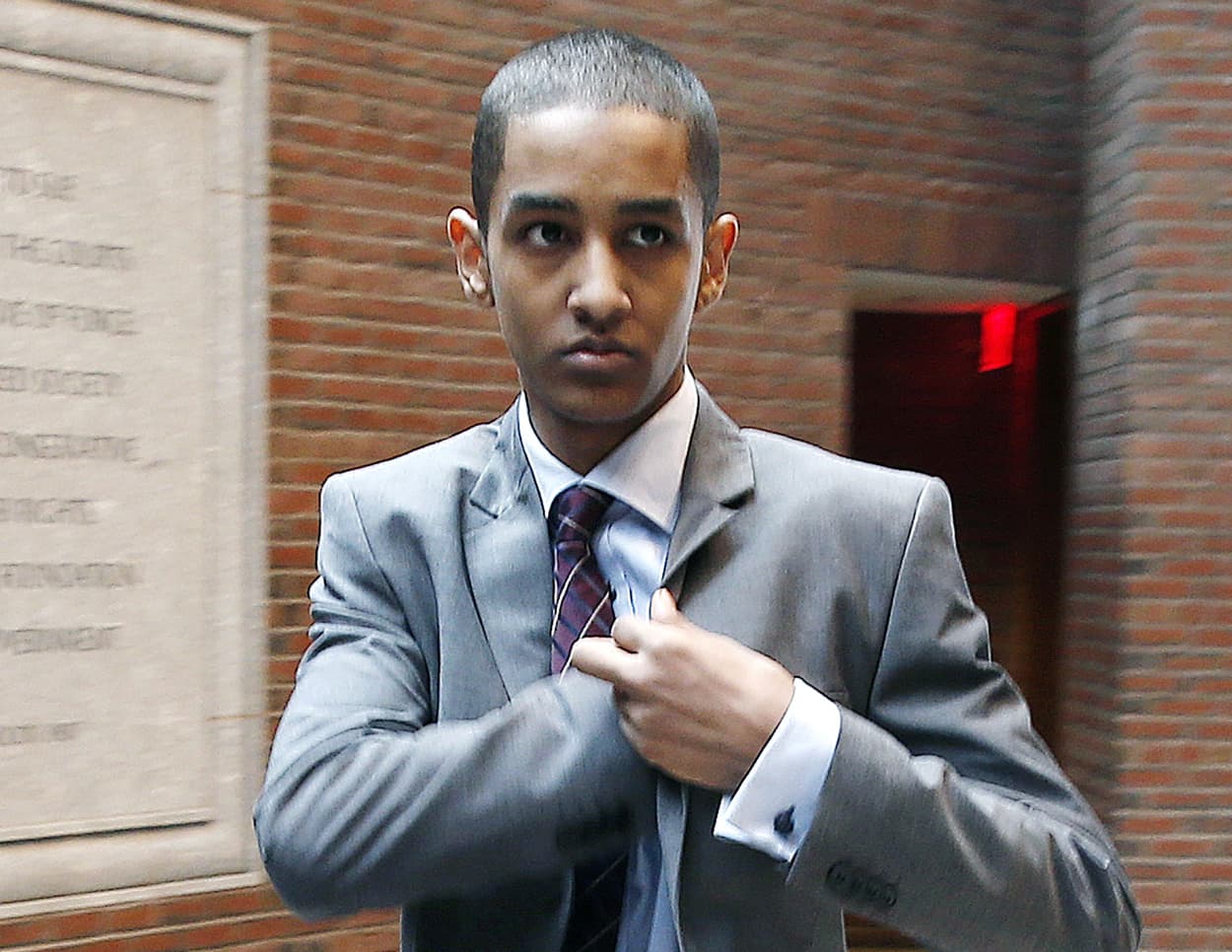 Azamat Tazhayakov, who was convicted in July for obstructing the bombing investigation when he went to Tsarnaev's dorm room and removed a backpack and laptop, agreed to testify against Phillipos in exchange for a positive sentencing recommendation.
Phillipos is on trial for lying to federal investigators about being in Tsarnaev's dorm room when Tazhayakov and another friend removed the potential evidence.
Tazhayakov only answered a few basic questions Tuesday before court was recessed — when and where he met Tsarnaev and Phillipos, how often they got together.
His testimony resumes Wednesday.
Earlier Tuesday, before Tazhayakov took the stand, an FBI agent testified the bureau has not yet made a firm determination where the bombs used at the marathon finish line were constructed.