Josh Wall Confirmed For Superior Court Judgeship
03:32
Play
This article is more than 6 years old.
When you're nominated for a Massachusetts judgeship and the Governor's Council approves you, you have the job as long as you want it or until you reach 70 and they put you out to pasture.
That's why the fight over Josh Wall's Superior Court nomination was so bitter. The former first assistant prosecutor in Suffolk County and the head of the Massachusetts Parole Board emerged from long hearings as a polarizing figure.
Still, with Gov. Deval Patrick presiding, the Governor's Council narrowly approved his nominee Wednesday afternoon.
The vote was 5-3, with Councilors Terrence Kennedy, Eileen Duff, Marilyn Petitto Devaney, Oliver Cipollini and Christopher Iannella voting in favor, and Councilors Jennie Caissie, Robert Jubinville and Michael Albano voting against.
A Bitter Confirmation Fight
To hear the testimony it was a case of two Josh Walls — one diametrically different from the other. His supporters portrayed him as conscientious, fair-minded, compassionate and committed to justice.
"The guy reformed the parole board," said outgoing Councillor Cipollini. "There was no Parole Board. He started from scratch. And then he not only reformed the Parole Board, he made it better."
In volume and magnitude, the opposition was "historic," said Councillor Caissie.
"And what are we left with? A spectrum of people from victims to prominent defense counsel to defendants and prisoners rights advocates, all coming in and saying the same thing: He doesn't have the judicial temperament and he's arrogant," Caissie said, using the word opponents used most often to describe him. "And once you put a black robe on a person they don't become less arrogant."
"I asked the nominee why he thought this was the case," said Councillor Jubinville. "He indicated that they didn't know him. And I indicated to him that these people weren't talking about knowing him — they were talking about the way he treated others."
Councillor Devaney called Wall the victim of "despicable character assassination." Councillor Duff also spoke in Wall's defense
"The job that Josh Wall is doing is the right job, and he's doing a good job," Duff said. "He deserves to be on the bench."
From the first news of his nomination, Wall's supporters called his confirmation a sure thing and a done deal. But the vote was delayed last week when one of the councilors was out of town. That suggested it wasn't such a sure thing, even with Gov. Patrick pushing his friend — the man who came in to bail out the Parole Board after the murder of a Woburn police officer by a career criminal let out on parole.
Over the years, the Governor's Council has been noted for the odd or the bizarre, and that which brings unwanted attention.
Councillor Cipollini, it turns out, has been asking for a job in the courts before his vote to confirm Wall. A story in Wednesday's Boston Herald prompted Councillor Jubinville to call for an investigation.
"The job was volunteer, so there's no money involved," Cipollini said. "I say volunteer. They say what happens if there's money. That would be even better. I didn't ask for any money."
Earlier:
This segment aired on October 15, 2014.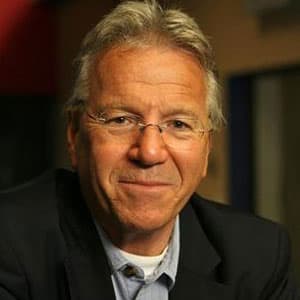 David Boeri Senior Reporter
Now retired, David Boeri was a senior reporter at WBUR.