As 'Top Chef Boston' Begins, A Look At Boston's Top Chefs
This article is more than 8 years old.
"Top Chef Boston" premieres Wednesday and from the looks of the promo, the 12th season of Bravo's hit cooking reality show is sure to offer up plenty of twists and New England charm.
While Boston is a new setting for the show, the city has been strongly represented in past seasons. Here's a look some local chefs who have competed on the show:
Nicholas Elmi
Season 11
What he's up to now: Elmi, a West Newbury native, won "Top Chef New Orleans" and currently works in Philadelphia where he runs his own restaurant called Laurel.
---
Stephanie Cmar
Season 11
What she's up to now: Cmar worked in several Boston restaurants, including B&G Oysters and No. 9 Park before competing in the New Orleans edition of "Top Chef." She left No. 9 Park earlier this year and has been dishing up sweet treats as part of her pop-up shop Stacked Donuts. Cmar partnered with Justin Burke-Samson, who created Trademark Tart, and together the duo (known as Party of Two) plan to open a brick and mortar location for sweet and savory eats.
---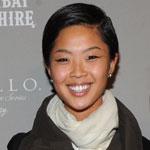 ---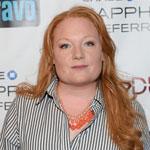 ---
Stacy Cogswell
Season 12
What she's up to now: Cogswell is the executive chef at The Regal Beagle in Coolidge Corner. She is competing on the new season of "Top Chef" in Boston, so you'll have to tune in to see how she how far she goes on the show.
---
Bret Pelaggi
Season 11
What he's up to now: Pelaggi, a Norwood native, is now part of the Miami food scene and opened his own restaurant called Uvaggio Wine Bar. He went to the New England Culinary Institute and previously worked in several Boston-area restaurants, including L' Espalier, Sibling Rivalry (which closed last year) and Chiara.
---
Patrick Dunlea
Season 5
What he's up to now: Dunlea made an early exit on episode 1 of season 5. Since then, the Quincy native and graduate of the New England Culinary Institute spent time learning cheese-making in New Jersey and appears to have moved on to Atlanta.
---
"Top Chef's" spinoff show "Top Chef Masters" has also highlighted several Boston-area food stars, including Michael Schlow, Ana Sortun and Jody Adams. "Top Chef Boston" premieres at 10 p.m. EST on Bravo. Here's a peek at what's in store: