ARTery Videos: An Inside Look At Goya's Method In Two Major Paintings
This article is more than 7 years old.
In these short videos, Museum of Fine Arts Boston co-curator Frederick Ilchman looks at two of Francisco Goya's paintings currently on display at the museum to see what they tell us about the painter and his subjects.
Goya painted "The Duchess of Alba" in 1797, soon after the death of her husband. Ilchman points to the Duchess's dramatic pose. It's  something of a performance, he says. "I think it's a mutual performance, because Goya as a painter is showing off, and the Duchess of Alba in her pose is showing off."
 The Duchess of Alba
After recovering from a serious illness, in 1820 Goya painted a self-portrait with his physician, Dr. Arrieta whom the painter thanks for his cure in the inscription at the bottom of the painting.
Although Goya shows himself at his most ill, says Ilchman, the paint handling is confident and robust "and every mark is in the right place."
Self-portrait with Doctor Arrieta
The vulnerability of the artist in this picture, says Ilchman, is what gives it its great impact. In this case Goya is not showing off, says Ilchman, so much as revealing himself, and in doing so the painter shows himself to be an artist ahead of his time. He was not only "the number one portrait painter in Madrid," he says, but also a great draftsman and a really good printmaker. More importantly, Ilchman argues that Goya was the first of the modern painters.
More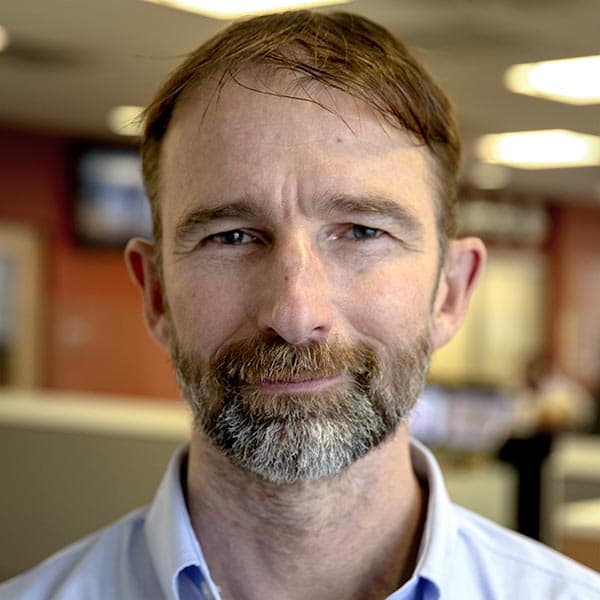 Robin Lubbock Videographer, Photographer
Robin Lubbock is a videographer and photographer for WBUR.