Not A Funeral: Portraits Of Gloucester's Working Waterfront
06:16
Play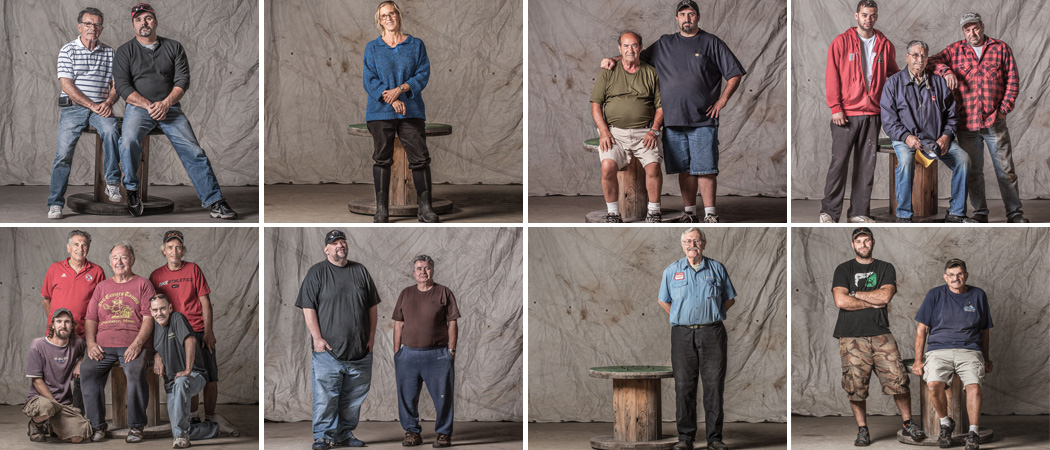 This article is more than 7 years old.
The fishing industry is reeling this month following emergency calls from federal regulators to further limit cod fishing in the Gulf of Maine. A final vote is expected in November.
One hard-hit community that's bracing for the outcome is Gloucester on Cape Ann. But a new portrait project is revealing another side to the faces, families and stories you can find on America's oldest working waterfront.
"When I went to school you saw the boats, but you never saw the guys inside of them," Vito Giacalone recalled. "I mean they were just going by you and you never could see the people."
The 29-year-old grew up in Gloucester watching his father and grandfather fish for a living. Now Giacalone and his two brothers own Fisherman's Wharf, a seafood auction house and dealership on the harbor. Last year, the three generations posed together for a community portrait project.
"Now you can see who captains them, who's the crewmen on the boat, and I think that's a sense of pride for these guys," Giacalone told me with a smile. Though, at the same time, he says these guys (and some girls) could really use a boost.
"A lot of the morale is down with the fishermen," he said.
"I didn't set out to make pretty portraits," Jim Hooper told me when he recounted the origin of his project. Instead, the Dedham-based photographer said he wanted to take a series of snap shots, "of a point in time about an important part of Massachusetts.
"And I hope that the body of work holds up as a, 'This is what the fishing industry in Gloucester looked like in 2013/2014,'" he added.
Hooper created a similar project for Providence in 2012, with that city's artists, attorneys, actors, community leaders, chefs, even the state treasurer. But gaining access to the tight-knit, proud and sometimes protective Gloucester fishing community was another story. With encouragement from friends in the area, the photographer reached out to the Council of New England Fisheries. He says at first their reactions were wary.
"We have no interest in letting you preside over a funeral," Hooper recalled them telling him. But he replied that he didn't "want to preside over any funeral. This is not a negative piece. I want to celebrate these people."
Ultimately, leadership at the Northeast Seafood Coalition, a nonprofit fishing advocacy group, embraced the concept, hoping it might raise awareness — even if Hooper had no idea where the finished photos would end up.
Membership coordinator Christine Sherman put out casting calls for a shoot on the pier. A simple sailcloth transformed an empty bay into a makeshift studio. About 150 people showed up, most of them straight from work, still covered in sweat, salt and grime. In the end, Hooper made 71 large-scale portraits with his digital inkjet printer.
"I saw mine, and it's pretty cool," said 48-year-old Al Cottone. He owns and operates the Sabrina Maria and took his portrait with his dad.
"The joy in my father's face — that's all he ever talks about, is fishing," Cottone explained, sharing his dad's story. "He started fishing when he was 9. Not because he wanted to, but because he had to. And he grew to love it. He calls me every day that I'm fishing, he still wants to know where I am, what I'm doing, it's something that can't be described in words — that's why we now have it in pictures."
In his picture, Sam Novello, 71, sits on the industrial-sized wooden spool in the waterfront studio with his son, who's 31. Their family has been fishing since 1911.
"I don't know what it's going to be in 10 years from now," Novello mused. "Gloucester used to have 300 boats — we're down to about 30. I walk the city and I feel bad. No boats, no fish, no more fisherman."
Viking Gustafson, 63, sees something else in the pictures. She's a manager at Gloucester Marine Railways, a shore-side business that supports the fishing fleet.
"One thing that strikes me when I look at this is that there are actually some young people in these pictures, and I think of ourselves as a dying breed — but there they are," she said.
"You can call me one of those angry fisherman that cause what's going on right now," Joseph Orlando vented to me. He was born in Sicily where generations of his family kept the fishing tradition alive.
At 60, Orlando is president of fishing sector 2, which includes Gloucester. The way the territories are delineated is complicated, like everything in the fishing industry, and he has an integral role. Orlando admitted that he was reluctant to participate in the community portrait project because he's been feeling defeated and didn't see the point.
"I bought my own boat when I was 22 years old and now I've got six grandchildren," he said. "And then I thought about it. I thought, 'Well maybe someday they'll see me in those pictures,' you know?"
Now people outside the industry are seeing those pictures too, because they're on view at the Cape Ann Museum in Gloucester. Since 1873, the institution has collected art and artifacts from the fishing industry, and photographer Jim Hooper recently donated his "Working Waterfront" portrait series.
Curator Martha Oakes said it will help the museum fulfill its mission to document the region.
"We also thought what a wonderful opportunity to invite a new audience into our museum – an audience that doesn't always come into the Cape Ann Museum, and they're now part of it," she said.
The curator calls the portraits humanizing. Thirty-year-old co-captain Tommy Testaverde agrees.
"You know people, when they go to the supermarket, they just see a fillet of fish. Hopefully now they can see a face and where it comes from and the people who bring it to their plate," Testaverde said, explaining why he participated in the project.
Tommy Testaverde isn't optimistic about the future of his industry — but his co-captain and father, Thomas, is.
"I'm getting tired," Thomas Testaverde admitted, but he still wants to pass down the tradition. "I'm hoping in the next eight or 10 years to have my grandson on the boat too." Right now, though, Testraverde's little grandson is just 8-months-old.
The "Portraits of a Working Waterfront" exhibit is on display at the Cape Ann Museum in Gloucester through Feb. 1.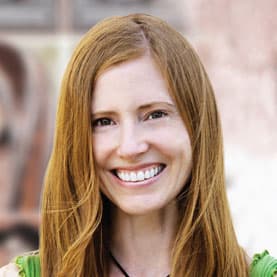 Andrea Shea Senior Arts Reporter
Andrea Shea is WBUR's arts reporter.