Grief Remains 10 Years After Accidental Death Outside Fenway
Resume
Ten years ago Monday night, the Boston Red Sox beat the New York Yankees for a trip to the 2004 World Series. The victory, while in the Bronx, prompted Red Sox fans to gather by the thousands on the streets around Fenway Park.
But the impromptu celebration turned tragic when Boston Police fired pepper spray pellets at the crowd, killing 21-year-old Emerson College student Victoria Snelgrove.
For the parents who've spent the past 10 years without their daughter, the grief lingers.
'Here Is A Person It Shouldn't Happen To'
"We're still here," Rick Snelgrove said in a recent interview. "Our daughter was ripped away from us, and that breaks up most. We're still here. We're still here."
He and his wife Dianne met me at a playground, built with money from The Torie Fund, a foundation they created in their daughter's memory.
"There's not a day that goes by that I don't think of her," Dianne Snelgrove said, her voice breaking. "Our whole life is different. Things don't mean the same to us as they did before."
She says Torie was a vibrant Emerson senior with a promising future in broadcast journalism.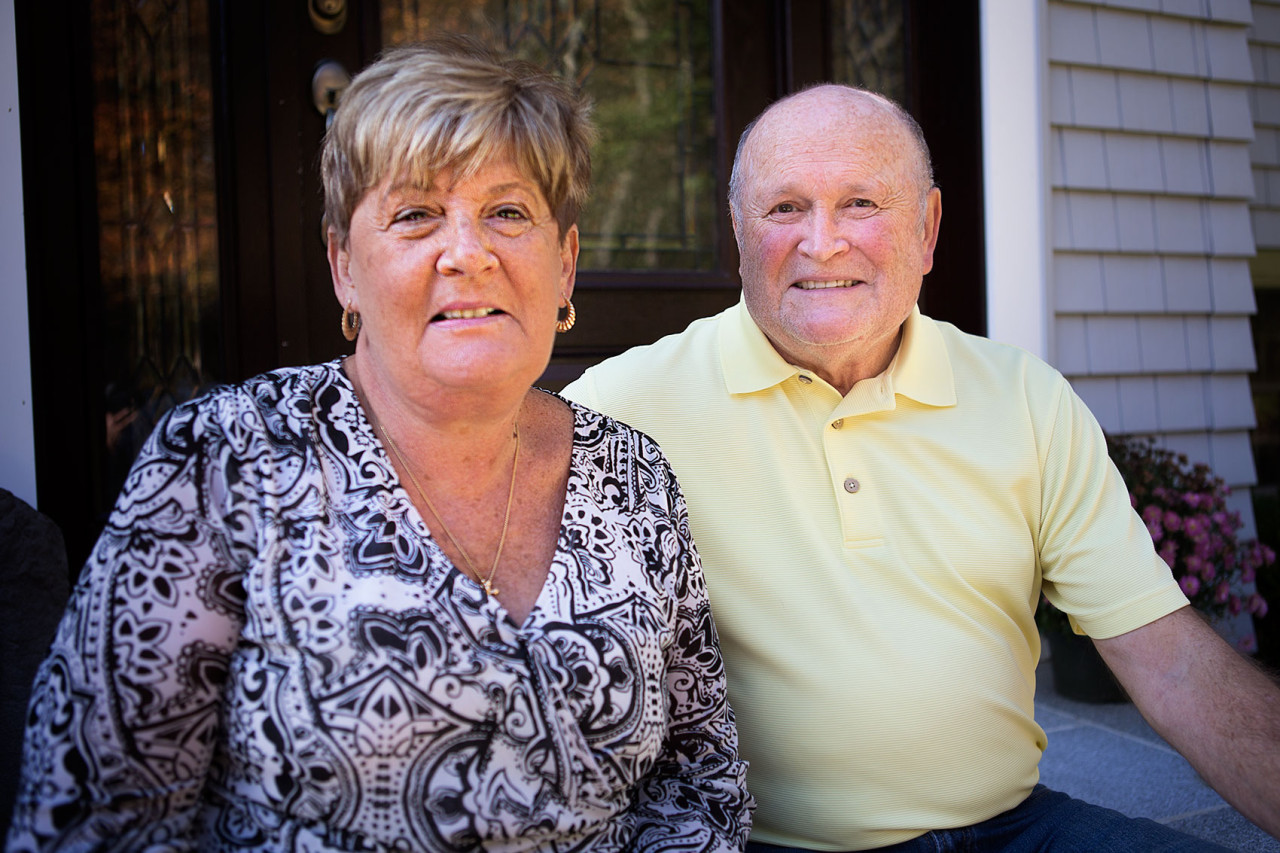 "There are days I can talk about her and not cry," she said. "And there are days that all I do is cry. And still, after 10 years — and honestly, I don't see that it ever changes. It's not gonna change. It left a big hole in our hearts when she left us."
Victoria Snelgrove was one of thousands of Boston-area college students celebrating the Sox' win over the Yankees.
The Sox had been on the brink of elimination, finding themselves down three games to none, only to win the next four games and earn their first trip to the World Series in 18 years.
In response to the growing crowds outside Fenway Park, police in riot gear and armed with what were supposed to be "non-lethal" weapons tried to disperse those gathered.
An officer fired a pepper-spray pellet from one of those weapons, hitting Snelgrove in the eye.
She died less than 12 hours later.
"When we left that hospital, neither one of us knew how in God's name we had the strength to say goodbye," Rick Snelgrove said. "That's the most devastating thing. Your parents pass or your grandmothers or grandfathers. People die in wars and stuff like that. And we all have some sort of way built into us to accept that. But when your daughter, who's out having a nice time with her friends and doing exactly what we told her to do. Why did that happen? We know how it happened, but here is a person it shouldn't happen to."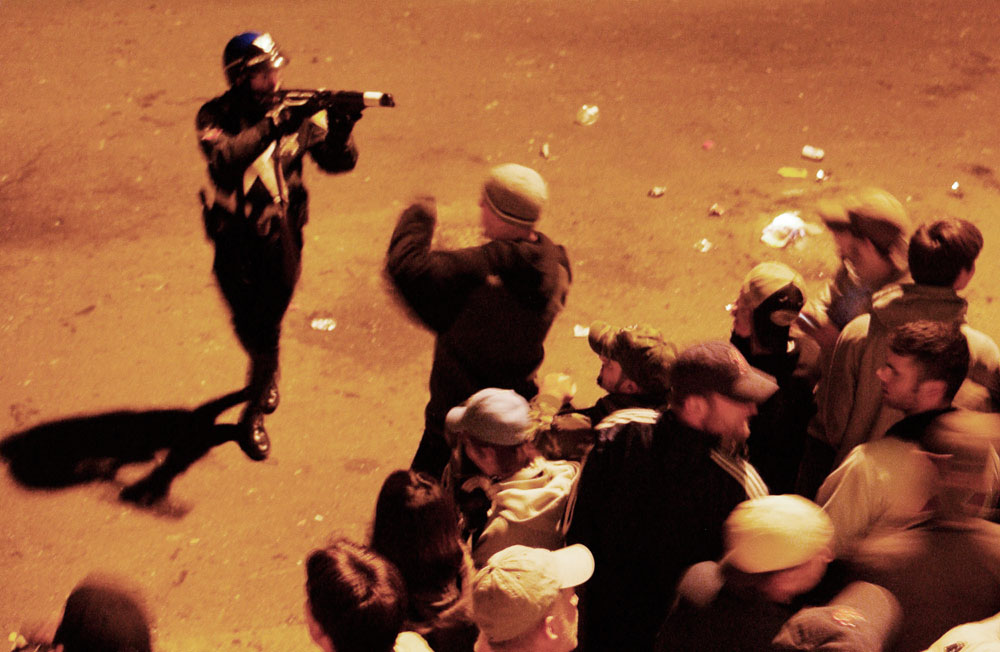 Changing The BPD
That night changed life for the Snelgroves. It also changed the methods Boston Police utilize when dealing with crowds.
"Now we handle the crowd with a soft approach," Boston Police Commissioner William Evans said in an interview. "We come out. We don't have any of the riot gear on and we gently move the crowd. We try to engage the crowd, thanking them, trying to, you know, high five them if they want a high five and ask them kindly to move along."
Evans said the new approach has been successful, used a number of times including when dealing with the Occupy Boston movement and last fall when the Sox won the World Series.
Still, Evans said police carry the terrible memory of what happened 10 years ago.
"We really feel for the Snelgrove family," he said. "And, you know, 10 years without their lovely daughter -- I know life moves on for a lot of us, but it will never be the same for that family, so, you know, our department was deeply troubled by that. I think below the surface we were all hurting that a young lady's life was taken as a result of a mistake by the BPD."
The city paid the family over $5 million, the largest wrongful death settlement in Boston's history. The manufacturer of the pellet gun also settled a lawsuit for an undisclosed amount.
Building The Torie Fund
Rick and Dianne Snelgrove have since used some of those proceeds to start The Torie Fund to carry forward their daughter's spirit and memory.
"I don't want people to forget her," Dianne Snelgrove said. "I don't want people to forget how she died — that it was a tragic, horrible thing that happened. And I just want people to remember Torie. This is why a lot of this takes place."
"This" being a playground at the Gordon W. Mitchell Middle School in East Bridgewater, Torie Snelgrove's alma mater and hometown. It's one of six playgrounds statewide built by the Torie Fund.
"It's really made a huge impact in terms of giving kids an opportunity to come out during their recess and during other times of the school day when appropriate just to have a place to play, safely," principal Andrew Gentile said amid throngs of playing schoolchildren. "The opportunity that the playground has offered has been immeasurable."
Gentile said the Torie Fund has helped out in other ways, including quietly paying for field trips for students who might not otherwise afford to go.
The Torie Fund also provides scholarships at East Bridgewater High School and at Emerson College.
Rick Snelgrove says the fund is a reflection of his daughter.
"Torie was a very giving person, of whatever she could, basically to enhance the lives of others," he said. "I'm not talking gifts and stuff like that, which of course there were, but she always thought of her friends more than herself. And that's a very, very uncommon thing. OK. She would do without, to make somebody else happy."
The fund helps Rick and Dianne cope with their loss. They also find comfort from their son and two granddaughters. The oldest, Ariana, was only 1 when Torie died.
Despite the tragedy, Rick and Dianne Snelgrove do not appear bitter, and they hold no animosity toward the police.
"I know it was an accident," Dianne Snelgrove said. "Unfortunately, things happen. And she was just at the wrong place at the wrong time."
This segment aired on October 21, 2014.