Does Barnstable Need 5 Fire Districts? Proposed Station Reignites Debate
05:38
Play
This article is more than 6 years old.
Ask someone who lives in Barnstable where they're from and you'll likely get several answers. Centerville. Marstons Mills. Hyannis. West Barnstable. These are just some of Barnstable's villages (there is a long-standing debate as to the exact number).
But as Cape Cod's largest town celebrates its 375th anniversary this year, it is designating seven separate villages. Town officials say each one has a distinct identity, functioning almost as an independent community. This, they say, is why five of the villages have their own fire districts — with five fire chiefs, five firehouses and five contingents of firefighters.
"This community is deeply, deeply, deeply rooted in the villages," Hyannis Fire Chief Harold Brunelle said. "It has nothing to do with the fire departments and yet the fire departments have everything to do with the villages. That's why we were created."
What's also part of town history is the debate over whether Barnstable needs five fire districts.
Brunelle says each one provides high quality fire services, including ambulance, customized for each village. He understands those who question the need for five districts, but he says it works.
"I don't know how many you need or don't need," he said, "but I know the Hyannis district works extremely well for the village of Hyannis. We're able to tailor to the street almost what kind of service we need to provide in Hyannis. People love their districts, it's part of their village, it means the world to them. They get the best level of service you could ever get. To go to a town fire department it may be even more money."
Chief Brunelle has proposed a $17.7 million, 36,000-square-foot new Hyannis fire station, and it's at the center of the current fight over Barnstable's fire districts. Residents are already concerned about something else unique about the fire districts: their taxes. The fire districts have the power to levy taxes, which residents receive itemized on their tax bills.
John Julius, a Hyannis realtor, is outraged.
"If I bond that money out, the money borrowed and spent for a new fire station, it's a 17 percent tax increase added to an already 10.2 percent tax increase," he said. "Hyannis residents and taxpayers are looking at an obscene tax increase, as far as I'm concerned."
Julius is also concerned about this weekend's Hyannis Fire Commission vote on the new station. The commissioners, who oversee the fire district, are holding a third vote on the station, open to all Hyannis voters. In July the proposal lost by just eight votes.
Barnstable Town Manager Tom Lynch says that shows the process works.
"To expend big dollars is a challenge in the districts," he said. "People can get their groups together and go and say yes we want it or not. I think it's a very democratic process, actually."
Essentially, though, Julius says the vote is an override of Proposition 2 1/2, the state law that voters approved in 1980 that limits the raising of property taxes by no more than 2.5 percent. Julius questions the constitutionality of the tax-levying authority of the fire districts so he's filed a federal lawsuit.
"If the judge comes out and says that law is constitutional, and that's certainly how I deem the law, I believe the next thing out of the judge's mouth has to be, 'So therefore Hyannis fire district, you pretty much got away with violating the law for 34 years. But from today going forward I'm no longer going to allow you to claim exemption from the Proposition 2 1/2 law'," Julius said. "That's my hope, my goal."
But Barnstable town attorney Ruth Weil says the fire districts are exempt from Prop 2 1/2 and legal precedent is that the districts are separate entities, even if they're based on the informal notion of villages.
"Which is funny for me to say," Weil said. "Villages are ingrained in the fabric of Barnstable, but it's not a legal entity. Villages have a certain identity and cache and there is really no defined concept of what a village is. But we in Barnstable, we know what it is and we feel strongly about our village identity."
The Hyannis Fire Commission vote is Saturday. A hearing on Julius' complaint involving Proposition 2 1/2 is scheduled for next month.
This segment aired on October 23, 2014.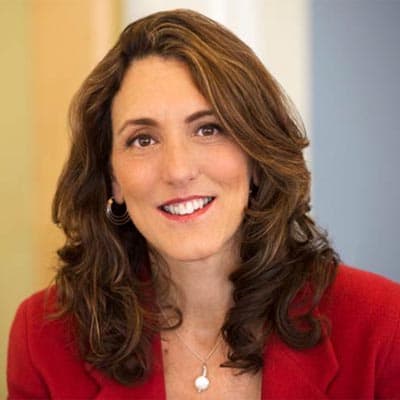 Deborah Becker Host/Reporter
Deborah Becker is a senior correspondent and host at WBUR. Her reporting focuses on mental health, criminal justice and education.