6 Mass. Hospitals Collaborate On Ebola Response Plan
02:52
Play
This article is more than 6 years old.
Updated at 5 p.m.
BOSTON — Massachusetts public health leaders said Friday that while the risk of Ebola remains very low in the state, six hospitals are prepared to handle one patient each, meaning the state could treat six patients at any given time.
The announcement clears up some confusion around which hospitals are ready to care for an Ebola patient if there is a confirmed case in Massachusetts.
The six hospitals collaborating to provide care include Bay State Medical Center in Springfield and five Boston facilities: Boston Medical Center, Beth Israel Deaconess Medical Center, Brigham and Women's Hospital, Tufts Medical Center and Massachusetts General Hospital.
"Hundreds of people at each hospital have spent incalculable hours in the necessary planning, training and practice efforts that are needed to respond to the challenges posed by this disease," said Dr. Paul Biddinger, vice chair of emergency preparedness at Mass General.
Boston Children's Hospital says it expects to join the Ebola treatment collaborative, and UMass Memorial in Worcester may as well.
The other 59 acute care hospitals in Massachusetts would screen a patient, hold anyone who is at high risk or Ebola-positive in isolation, and then transfer the patient, says Public Health Commissioner Cheryl Bartlett.
"By creating this coordinated, collaborative system, we reduce the number of people who have to have that level of intensive training to care for an Ebola patient and this is one of the reasons for our announcement today," Bartlett said.
Massachusetts hospitals do not expect to take Ebola patients from other states. Bartlett says the Centers for Disease Control has asked each state to be ready to care for its own.
All this costly planning is making some physicians, nurses and other hospital staff nervous.
"We're fighting fear with facts and being direct with our staff members," said Dr. Eric Goralnick, medical director of emergency preparedness at the Brigham. "Obviously there is a lot of anxiety around this issue. We're being aggressive around communications, and listening and listening and listening, and educating, and focused on training, exercising and preparing for this."
There is no uniform policy for staff who treat Ebola patients in Massachusetts hospitals, but several say personnel could come and go as they would on any shift. Each doctor, nurse or lab worker would monitor their temperature twice a day.
Hospitals that take Ebola patients expect a financial hit as patients avoid "the place that is treating Ebola." In announcing the collaborative hospital effort Friday, the Department of Public Health stressed the work it has done to prepare for Ebola, but some hospitals say they need more help with equipment, training and the possible loss of business.
More Coverage: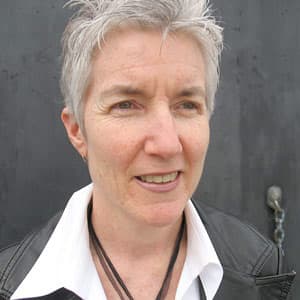 Martha Bebinger Reporter
Martha Bebinger covers health care and other general assignments for WBUR.