Newcomer Moulton Cruises Past Tisei In 6th
Play
This article is more than 8 years old.
After a hotly contested race, Massachusetts' 6th Congressional District has a new congressman — and once again it's a Democrat.
Iraq war veteran and political newcomer Seth Moulton defeated Republican Richard Tisei in Tuesday's election, 55 percent to 40 percent (with 97 percent of precincts reporting).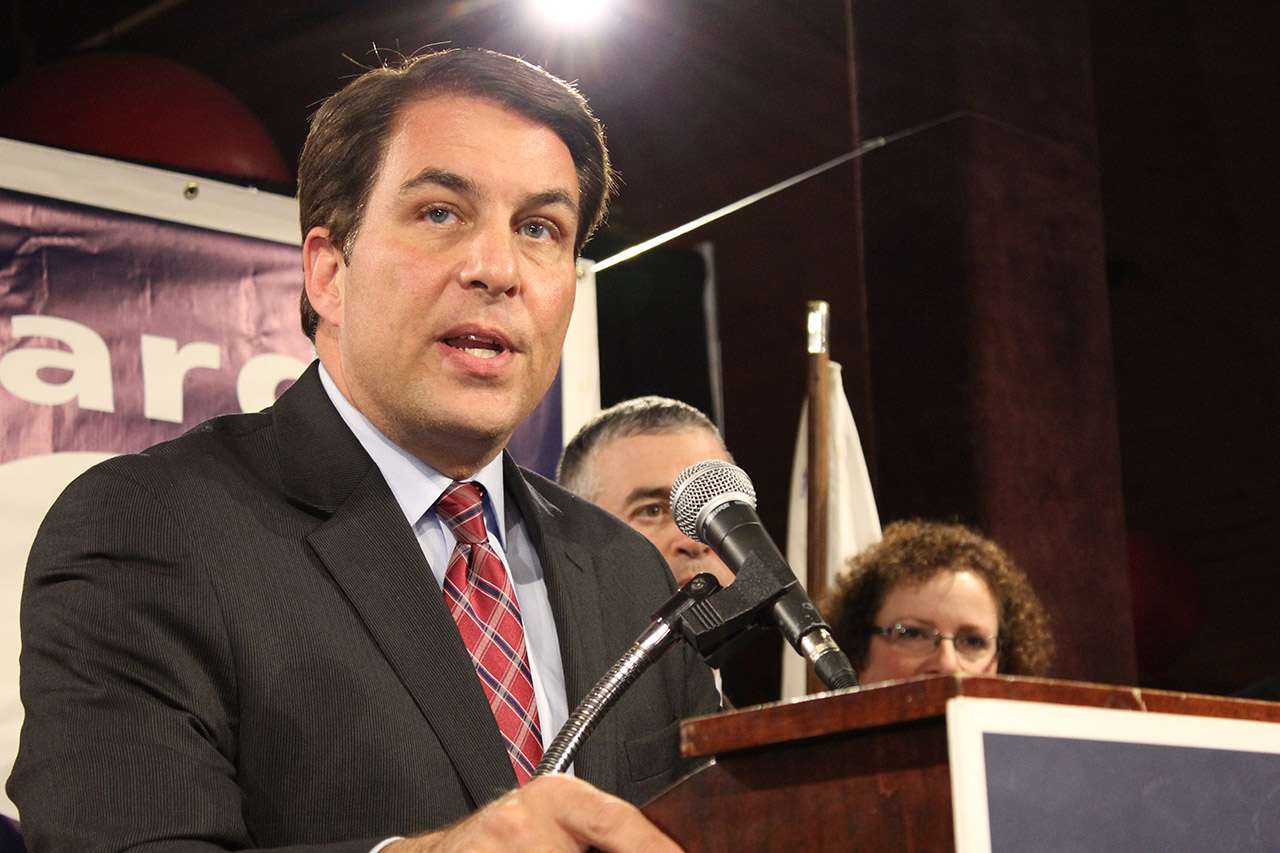 Both candidates promised to be an agent of change in Washington, a theme repeated by the 36-year-old Moulton during his victory speech.
"It is not about what is right for the Republican Party or what's right for the Democratic Party, but what's right for America," Moulton said.
This is the second major victory for Moulton in two months. He beat longtime incumbent Congressman John Tierney in September's primary. Moulton says his priorities in Washington will be jobs, education and improved veterans benefits.
"I won't mince words: Veterans care in America is a national embarrassment," he said in his speech. "Our veterans should receive the best care the country has to offer and instead they receive some of the worst."
For his part, Tisei, who served in the state Legislature for decades and who hoped to become the first Republican in 18 years to represent Massachusetts in the U.S. House, said he's proud of the campaign.
"It's always an uphill climb when you're running as a Republican in Massachusetts," he said. "I feel we had a good race and nationally it got a lot of attention for just the tone and tenor of it."
And Tisei offered Moulton any help he might need. Both candidates agree there's a lot of work ahead to try to get both parties in Washington to agree on ways to help solve the state's — and the nation's — problems.
This segment aired on November 5, 2014.