Likely Senate President Sees Cooperation With Baker
03:12
Play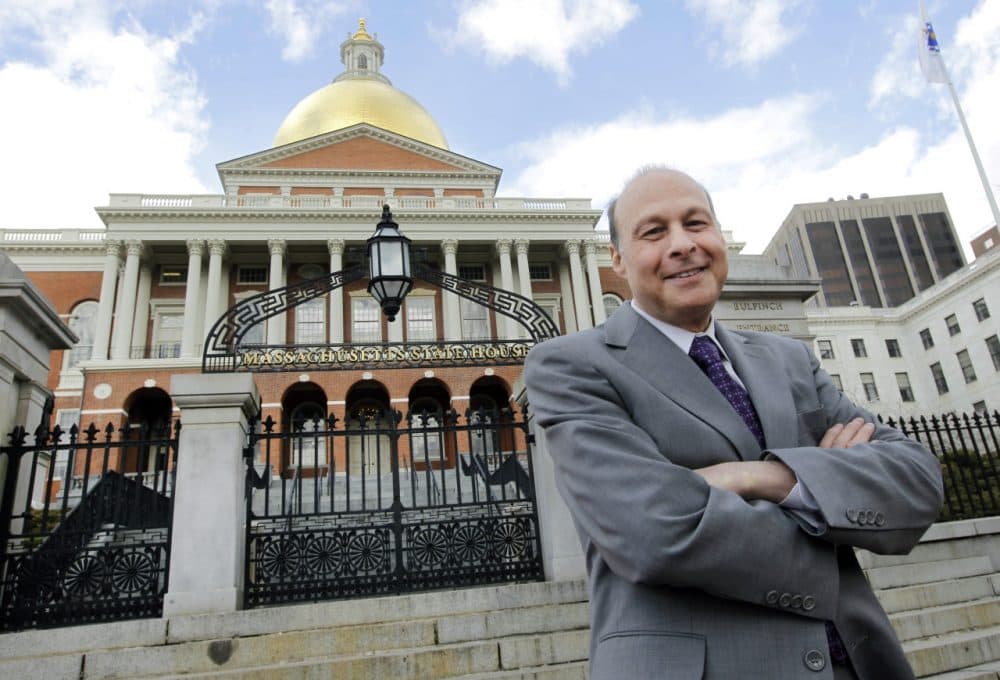 This article is more than 5 years old.
There's a Republican governor-elect in Massachusetts, Charlie Baker, but he'll be working with a Legislature dominated by Democrats.
Just hours after he was declared the winner of Tuesday's gubernatorial election, Baker told reporters he's already reached out to leadership of the Legislature.
"We've got calls out to all the members of the legislative leadership, on the Republican and Democratic side, and hopefully we'll connect with everybody," Baker said.
In particular, Baker will have to work with House Speaker Robert DeLeo and the new president of the state Senate. That's expected to be Sen. Stan Rosenberg, D-Amherst.
"Both Speaker DeLeo and I worked with Charlie Baker when he was secretary of administration and finance," Rosenberg said. "We were able to reach across the aisle. We didn't always agree, but we almost always found common ground upon which to build solutions."
The new Legislature will have a few more Republicans than it does now, but will still be overwhelmingly Democrat. There'll be six Republicans in the 40-member Senate. And of the 160 members of the House of Representatives, 35 will be Republicans.
Rosenberg expects all sides will to listen to each other and try to work together.
"I think that's what the public expects," he said. "They don't want to see in Massachusetts what's happening in Washington."
"I hope that we don't become a House that deals with bickering," said Democratic Rep. Tim Madden from Nantucket, who was just elected to his fourth term in the House. "What I'd like to see happen is similar to what happened with the Weld/Cellucci administration, where they really knew how to work across the aisle and work with the leadership from the Democratic side in both the House and the Senate. I thought it was quite productive and got things done."
Republicans are also predicting cooperation.
Two-term state Rep. David Vieira of Falmouth says Baker understands the dynamics of successful relationships on Beacon Hill.
"He's going to be working with the Legislature and not against it or alongside it," Vieira said. "I think we're co-equal branches of government and we need to partner together."
"The fact of the matter is that in Massachusetts politics we have not one center of power; the power is almost equally shared between the governor, the Senate president and the speaker of the House," said UMass-Boston political science professor Paul Watanabe.
"In Massachusetts," he added, "there are certain kinds of constraints that both affect the governor and the Legislature. They both, for example, have to produce a balanced budget. I think that that structure, to some degree, at least creates the necessity of a working relationship, at least on certain aspects of the agenda."
And the new Beacon Hill leadership — Baker, DeLeo and Rosenberg — all have a common background. DeLeo and Rosenberg have both been the chief state budget writers for the Legislature, and Baker oversaw budget-writing as secretary of administration and finance under both Govs. William Weld and Paul Cellucci.
This article was originally published on November 06, 2014.
This segment aired on November 6, 2014.