Bob Dylan's 'Basement Tapes' And The Birth Of Rock 'N' Roll Americana
The first thing that needs to be kept in mind is that Bob Dylan never set out to make an album called "The Basement Tapes." The second thing that now needs to be considered is that the official 1975 Columbia Records release called "The Basement Tapes," as enjoyable and even mesmerizing an album as it was when it first came out, should no longer be thought of as representative of what we've always talked about when we talk about "The Basement Tapes."
But now we have "The Basement Tapes Complete: The Bootleg Series Vol. 11," a monumental collection of 138 tracks spread over six CDs, all recorded in 1967 in three locations, including one basement, in and around Woodstock, N.Y. That's more than half the songs the Beatles recorded in their entire career, and likely more than the entire output of many a band, including the Doors, Guns N' Roses and Nirvana.
---
Bob Dylan is performing at the Orpheum Theatre Friday night.

---
Those who collect "unofficial" recordings have heard most but not all of this before. But as presented here, we now have a much more complete picture — with never-before-heard tracks and much better sound — of what Bob Dylan and the musicians who would become The Band were up to in these casual music-making sessions, which organist and all-around tech-guy Garth Hudson had the good sense to capture on reel-to-reel tape.
The full impact of this set is nothing less than astonishing. As many have suspected, and as we can now confirm, the songs on "The Basement Tapes" are the missing link between what came before and what came after. They certainly help make sense of what came soon after — the quiet acoustic country of Dylan's "John Wesley Harding," the smooth country-pop of "Nashville Skyline," the exploration of folk and country standards and songs by his contemporaries on "Self Portrait" — but they even help contextualize oddities like the Tex-Mex flavor of "Romance in Durango" on the album "Desire," the folk and blues cover albums of the early-1990s and the whole roots-rocking live approach of the last three decades or so. For this reason alone, anyone with more than just a casual interest in Dylan will want to hear these recordings. (If your interest is limited only to the casual — to a few greatest hits albums and "Blood on the Tracks" — you can probably skip it.)
It's been said that "alt-country" and "Americana" were birthed in the basement, years before anyone used those terms. Dylan and company infused the music they played — new Bob Dylan songs, old Dylan songs and plenty of old folk, blues, gospel and country songs, plus songs by contemporary songwriters – with traditional musical values blended with the energy and anarchy of rock 'n' roll. For this reason, those — Dylan fan or otherwise — who identify strongly with the alt-country sound of the past 20 years, popularized by bands like Son Volt, Uncle Tupelo, the Jayhawks and Wilco, would do well to listen to the sounds that first emanated from the basement. It's kind of like reading the Bible after you've already found religion.
The songs on "The Basement Tapes" are recorded with varying degrees of care. Some are freewheeling, improvisatory throwaways, with Dylan obviously making up the lyrics as he delivers them and musicians interjecting or audibly cracking each other up. There are moments of tough listening — accidental feedback here, scratchiness there or basement murk. But there are also moments of inspiration, and near-perfect renditions of songs that were recorded as publishing demos, meant for his publishing company to prod the interest of other artists in recording new Dylan compositions, at a time when Dylan had no immediate plans for a new album or tour.
This worked to a significant extent — Manfred Mann, Brian Auger's Trinity, the Byrds and even the Four Tops, among many others, had hits with their versions of some of these songs, insuring a steady flow of royalties to Dylan and company.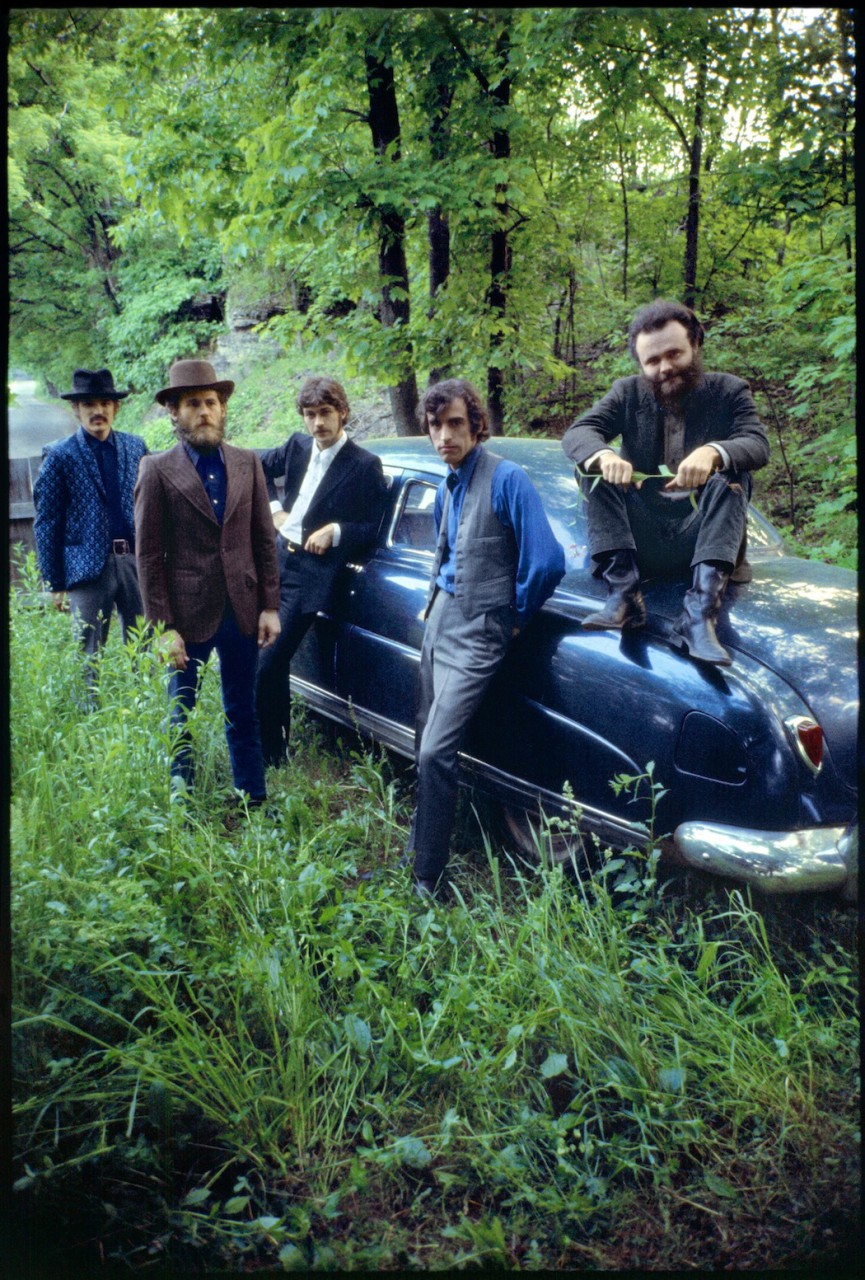 "The Basement Tapes" documents Dylan and company — the incredibly talented multi-instrumentalists and vocalists Robbie Robertson, Rick Danko, Richard Manuel, Garth Hudson and, toward the end of the year, Levon Helm, who would soon collectively become The Band — on a journey through repertory — old folk, blues and, significantly, contemporary folk, rock and country. Surprises abound — their funky version of Tim Hardin's "If I Were a Carpenter" pops out like something recorded at Stax/Volt studios in Memphis rather than in Nashville. "What's It Gonna Be When It Comes Up" and "Confidential" telegraph Dylan's fondness for the sort of lounge-jazz and Sinatra-like crooning he's incorporated into his current performance aesthetic (and, reportedly, his next studio album).
As much as this is a Bob Dylan relic, what we also have here is the rare documentation of a new rock group developing its own aesthetic. Just a few years earlier, as the Hawks, the musicians here were a scorching rockabilly and R&B bar band, first in the service of Ronnie Hawkins and then briefly on their own. Dylan liked what he heard and drafted them for his world-conquering tour of 1965-'66 — where their main job was to "play [f***] loud!," and they proved to be the perfect foil for Dylan's plugged-in rock 'n' roll. The deep musical camaraderie heard here, as well as the broad command of American idioms in the service of a new, funky style of roots-rock, in many ways will find their complete realization in the work of The Band.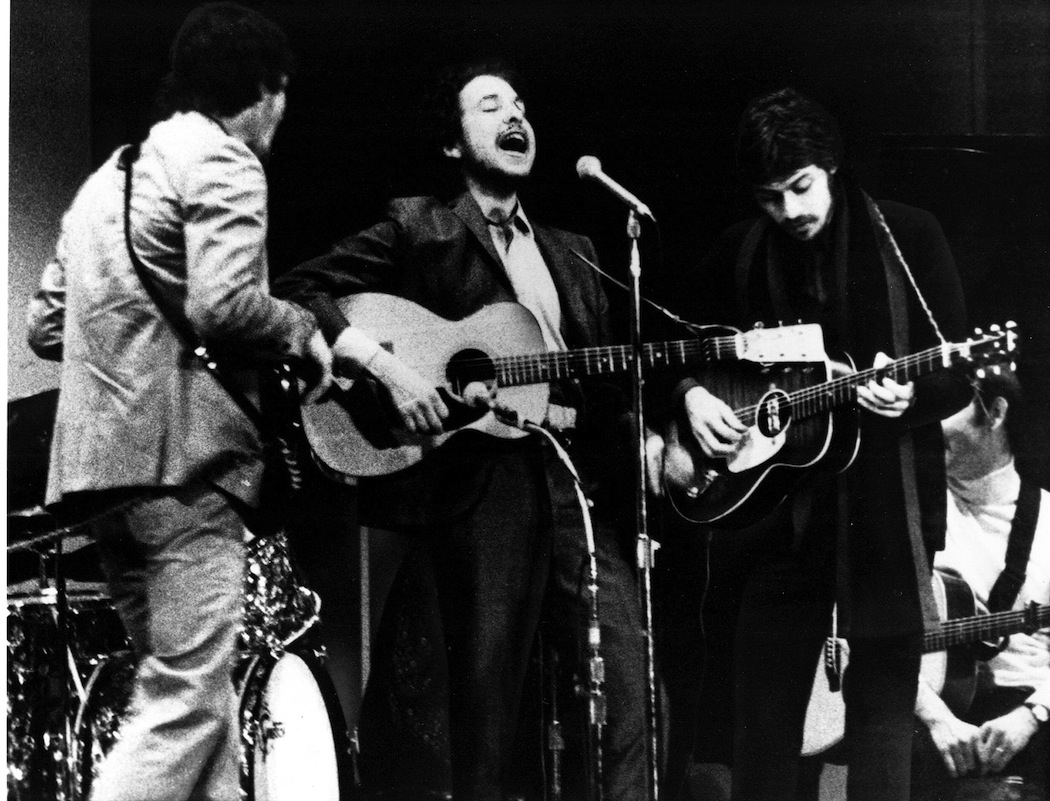 The book that comes with the deluxe box set includes a photo of one of the original tape reel labels that reads, "Bob and Band Having Fun." Nothing more accurately summarizes the overall feel, approach and intention of what happened in the basement. And therein is a lesson for all would-be musicians, as well as an invitation to all would-be listeners: Join the party. There's never been another one like it, and there never will be one again.
Seth Rogovoy is the author of "Bob Dylan: Prophet Mystic Poet" (Scribner 2009).